Fast and Accurate Baidu Rank Tracker
Tracking your keywords in Baidu has never been easier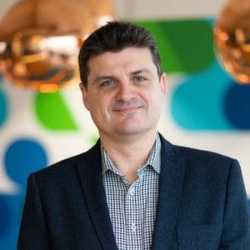 Why should I track keywords in Baidu?
Ranking #1 on Google in China means little if your website is not visible on Baidu. If you or your clients are thinking about entering the Chinese market, Baidu is a search engine impossible for you to ignore.
With 61.13% of the market share, compared to Google's 2.29%, Baidu continues to dominate the Chinese search market. Over 188 million people use the Baidu mobile app on a daily basis, with a reach of 1.1 billion monthly unique devices.
AccuRanker makes Baidu rank tracking easy
Our keyword rank tracking tool provides you with an easy way to track your keyword rankings on China's biggest search engine.
See who your competitors are and how they perform, identify high search volume keywords to target, add tags and filter your data for better analysis.
Data is automatically updated every day, or you can refresh manually, ensuring you always have access to fresh and accurate data.
Keep track of your Baidu mobile rankings
In AccuRanker, you can monitor your keyword rankings on both mobile and desktop. Mobile search is becoming increasingly popular among the public, and China is no exception.
Baidu's share of all mobile searches is 80,16% due to their app's large number of users. Make sure you know how your website performs on mobile or risk missing out on a huge potential.
Bulk import keywords and add multiple domains
Adding keywords to AccuRanker is quick and easy. Our bulk importer allows you to add keywords from other rank trackers, upload premade CSV files, while our third-party integrations make it simpler to connect to your favourite tools.
You can also add as many domains as you wish, and choose a preferred URL to keep track of whether your visitors are landing on the correct page for your keywords.
Get started with Baidu rank tracking right now!
Sign up for a free trial – No credit card needed!