For September 2023 Only - Slash 90% Off Your First Two Months, Regardless of Plan Size! Experience the World's Fastest and Most Precise Rank Tracking at Unbeatable Prices. Cancel Anytime, No Strings Attached!
90% discount - First 2 months
All features included
Free data migration
Unlimited domains
Unlimited users
Unlimited API request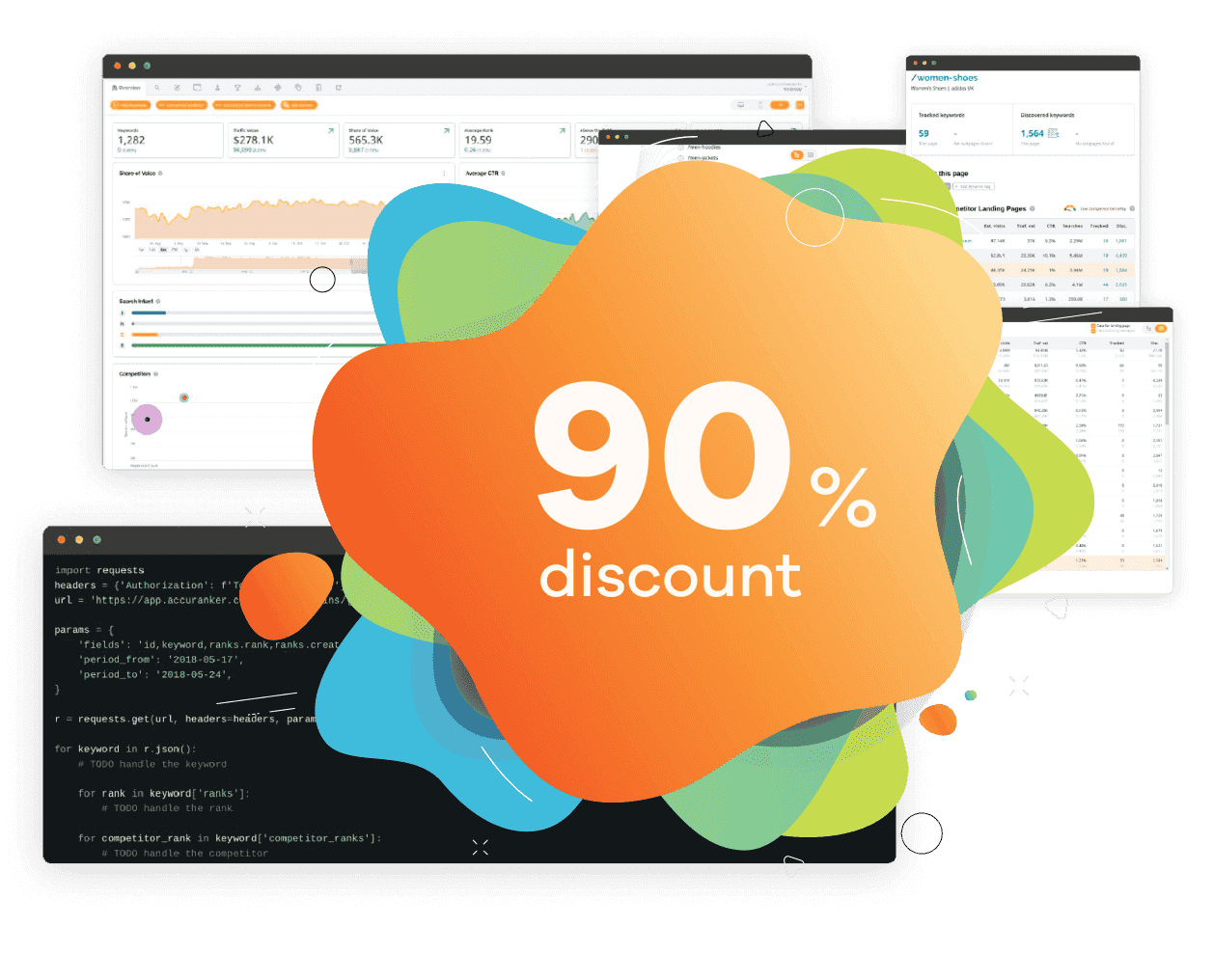 Join the

32,000

companies already using
AccuRanker

today





AccuRanker features
Keyword discovery
Effectively find other keywords to track that your landing pages are already being indexed for on Google. Get inspiration to create new relevant content and identify new potential drivers of revenue.
Organic site explorer
Get a complete overview of all pages on the website incl. keywords tracked, indexed and dynamic competitors. Identify competitors on a category / product level and find out what keywords competitors are indexed for.
Dynamic CTR
Determine what the max. CTR is on any particular keyword based on advanced AI models. Improve your business planning with accurate data and effectively prioritize keywords and content.
Dynamic tagging
Create automated rules for tagging to group keywords making it easier to analyse, optimize and report. Save time doing manual work when analyzing insights and reduce risk of manual mistakes with automatic rules.
Dynamic competitors
Understand who you are competing against to win the traffic on Google. Focus on what actually creates business impact and build credibility and trust when reporting to stakeholders.
Filtering on SERP features
Filter data on more than 25 of the most popular SERP features and break down these insights into highly operational actions.
2013 – 2023 © AccuRanker - The World's Fastest & Most Accurate Rank Tracker. All Rights Reserved.