Check Your Website's Ranking
- With the fastest and most accurate website ranking checker in the world
Want to know where your website is ranking on Google? One of the most common ways is to Google the company name and look through the result pages.
But this won't give you accurate rankings.
Why? Search results in Google are based on location, language differences, platform and time, so you can't be sure if you're seeing the same results as potential customers. The only way to get a clear picture is to use the ultimate website ranking checker – AccuRanker.
Track real-time positions of your website's keywords
If you truly want to get an idea of how popular your brand is, and how well it is doing relative to all other sites on the web, you need to get to grips with rank tracking. You need an accurate website rank checker that tracks the real-time positions of your site's keywords. Both across country/region/city/address levels and on different devices. Our tool does exactly that.
Unlike other SEO tools, AccuRanker was created with a laser-like focus on website rank tracking and monitoring keywords on search engines like Google and Bing. We make tracking your rankings easier and faster than ever with fresh, accurate data all within a sleek, user-friendly interface.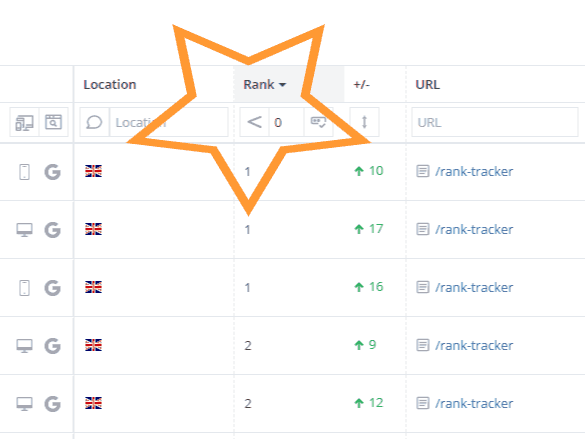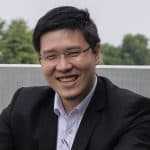 Check Your Website Ranking Now!
Sign up for a free trial today – No credit card needed
Why using Google Search Console isn't enough
Say you want to find out where your website is ranking on Google. Google offers a free tool called Google Search Console (GSC) that can provide you with organic ranking data. This even has a "queries" section, where you can find all the queries your website is ranking for. The table will show what position your pages ranks for these queries (on average).
This would be an obvious choice of tool, right?
Sorry, not quite. Here's why:
The positions are an average, meaning the average of the highest result from your website for that keyword. So, if a query returned results at positions 2, 4 and 6, then the position will be reported as 2. But remember, it's an average over time. Sometimes the positions might be high, sometimes they might be low. This means you get an average of the average, which makes the results less precise.
GSC only reports data when there are a minimum number of impressions. And Google doesn't specify when that minimum is met. That makes it quite unreliable when looking at terms with lower search volume (long tail keywords).
GSC doesn't specify the positions for keywords which rank differently depending on the location (except country). In reality, search results are localised more precisely than the country level, so you won't get any reliable data based on exact location. Keywords with local intent won't always be accurately represented in GSC. And for sites with different rankings in different cities, GSC data is often going to be less accurate.
The collected data in GSC has a 2-3 day time delay. So, forget about getting fresh, up-to-date information about where your website is ranking.
What you need instead: AccuRanker
If you want to see exactly how your potential customers experience your online presence, and how your business is seen by your target market, you should use AccuRanker. It's the fastest and most accurate website rank checker tool on the market.
Check your website rankings at a global and local level
Localisation is the key component that affects the results you see in your browser. You just don't know what's real unless you use a rank tracker to see the Search Engine Results Pages (SERP) from a potential customer's perspective.
Our tool lets you check your website ranking at a country, state, city or address level. Rankings may differ from city to city, so you need a rank checker tool that shows you the exact position for the targeted location.
By checking your website ranking as a local user, our tool allows you to pinpoint your local SEO actions to the exact areas you're interested in. It helps you understand the impact of your local SEO work or marketing strategy that involves local SEO initiatives.
Besides checking your position in the organic results, the tool also monitors and reports on whether your website is listed in the Local Pack results for each keyword.
Check if your website is ranking in the Local Pack, which is the most frequently displayed SERP feature in Google. (Click to see larger image)
Check your overall position in the market
Our tool also measures the 'real estate' your website holds in search engine results. We do this by calculating a metric called 'Share of Voice'. Share of Voice is a visibility indicator that looks at search volume and rankings, then gives an overview of your organic position in the marketplace.
With Share of Voice you can see how well your SEO strategy is working for your domain and competitors, and if you are winning or losing on high traffic keywords. Getting to see your Share of Voice compared to your competitors is the kind of easy-to-translate information that can be shared with your colleagues outside of the digital marketing department. Use it to inform your stakeholders and new potential investors about your position in each market.
Check your Share of Voice – an overview of your organic position in the marketplace – and match it against your main competitors. (Click to see larger image)
Get ranking reports sent to your inbox
Instead of checking your rankings in the tool, you can keep yourself up-to-date with scheduled reports which are sent to your inbox.
Scheduled reports help you automate the process of reporting website rankings, saving you both time and effort. You can have customised reports sent to you by email, both automatically or on demand, and can schedule them for daily, weekly or monthly sendings.
Public reports are reports that can be shared as a link. The advantage of this is that they stay updated at all times, and are easy to access. Perfect if you have to report to other stakeholders, that want to be kept continually informed.
What's more, you can also download PDF, CSV and Excel reports instantly at any time, and at no extra cost.
Reporting is an important part of any digital marketing strategy, and with our tool it's easy to keep yourself updated while ensuring colleagues and clients are in the loop.
Report templates allow you to customise what kind of data your reports show, as well as the message it sends to its receiver. You can also add your own company logo to all the reports. (Click to see larger image)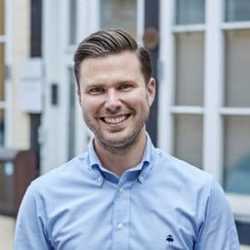 Features that give in-depth insights into your website rankings
### Check your ranking history Check how your keywords have performed since the day you started tracking them. You can view the entire ranking history for each keyword, and the history for each specific URL that ranks. By monitoring how your keyword positions have changed over time, you can see if your actions correlate with the changes in your rankings.
### Check your average rank Check the average ranking of all your keywords that have a rank. Our average rank score shows you the increase or decrease in the average rank of all your keywords over a given period of time. You can easily spot dips in rankings, and see if your content is dropping in SERPs. This helps you figure out if there is an algorithmic update taking place, and know exactly when to take action.
### Check rankings for your landing pages Check the amount of keywords, and which specific keywords your landing pages are ranking for. View the search volume data for each page and its share of voice compared to your other pages. See if multiple pages rank for the same keyword, and if there are opportunities for your landing pages to target and conquer SERP features. Combine with data from Google Analytics to gain a better understanding of your landing pages and their performance over time.
### Check your competitors ranks Check how your competitors are ranking overall at the individual keyword level, and compare it to your own performance. Our tool provides you with a Top 10 aggregated competitor list for all your keywords, as well as the possibility to select up to ten competitors of your own choosing to compare your website against. This way you can monitor and outsmart the competition.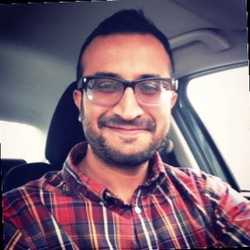 How to check website ranking in Google
In order to check where your website ranks in Google, you need to use a website rankings checker. Using our tool is very straightforward.
We've created an uncomplicated SEO tool with a user-friendly platform, making it fast and effortless so you can find out where your website is ranking in Google.
Besides the speed and accuracy of our software, the intuitive interface is very easy to learn and this is something that our customers value the most.
So, let's look at how you can check where your site ranks in Google.
Here are five steps to get you started:
STEP #1: Sign up
Click any of the start your trial buttons and enter your email.
All new customers get a 14-day free trial period, no credit card details needed!
Create an account simply by filling in your email address.
STEP #2: Confirm your account
Once you've signed up, go to your email account and find the confirmation mail.
Click the link to confirm your account and fill out the company and contact information.
Look for the email called 'Confirm your account'.
STEP #3: Log in
Then, go here to log in to the tool.
Use the email address and password provided in the confirmation process.
Log in with the email address you used to create your account, and the password you created.
STEP #4: Setup your domain
Click "Add domain" in the dashboard overview, and enter the URL of your website's domain.
This is the website you want to check for rankings.
Select default country and language.
Enter the website you want to check ranking for. You can also enter a specific sub domain or sub folder, you want to track.
STEP #5: Add the keywords you want to check
Click "Add keywords" and enter the keywords you want to check the ranking for.
Enter one keyword per line (no commas).
Choose their settings:
Location (country, state, city, postal code or an exact street address), search engine (in this case Google) and device type (desktop, mobile).
Once you're done, click on "Add keyword".
This adds the keywords to your account and means our tool will start checking the Search Engine Results Pages (SERPs) on Google for rankings.
In a few seconds it will return the results, and you'll be ready to see all your keyword rankings:
This is how you will see in AccuRanker how your website ranks in Google. (Click to see larger image)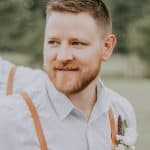 Don't hesitate - Get your website ranking today!
Sign up for the best website ranking checker on the market right here: