Local Rank Tracker
- Track local search rankings in any state, city, area or address!
Are you working with local SEO and need to know where you or your clients are ranking in the local search results? Then you need a local rank tracker that shows you how websites perform in specific locations, not just on a national level. Fortunately, the days where you had to add city modifiers to your keywords to track their local position are a distant memory.
Do you know if you're showing up in a local pack? Who's your main competition?
Search results in Google are based on location, so you can't be sure if you're seeing the same results as your customers. The only way to get a clear picture is to use a local rank tracker.
AccuRanker serves as a local keyword rank tracker tool that lets you track location specific rankings for as many keywords as you wish. You can track at any scale, be that the country, state, city, postal code or exact street address. What's more, it's possible to separate out local place rankings from organic rankings results so you can easily analyse both.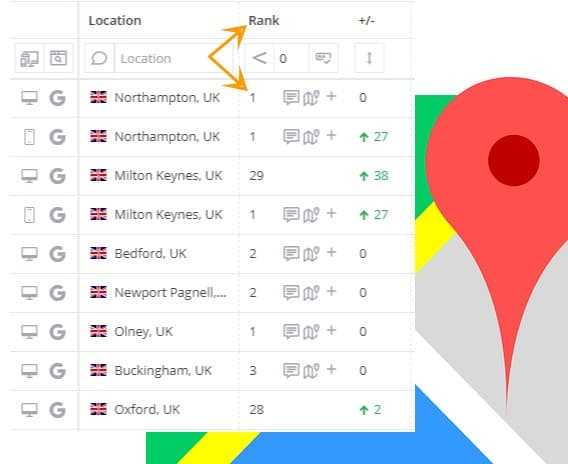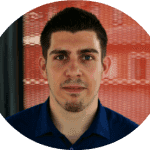 Start tracking your local rankings today!
Sign up for a free trial – No credit card needed
Check local search rankings - in any location!
If you want to see how a website performs in local searches, you need to use a local rank tracker.
Results in search engines like Google and Bing will differ based on location, so searching for keywords yourself won't give you objective answers. Searches on google.com and google.co.uk won't provide the same outcome. Searches in different cities, let's say London and Brighton, will vary, as will searches in different areas, for instance, Covent Garden or Notting Hill.
With our tool you can track local search rankings at a country, state, city, zip/postal code or address level.
The tool allows you to track rankings for as many cities or areas per keyword as you need to report on. This is crucial because search engines return different results for the same keyword depending on which geo-location the search is performed from.
Furthermore, you can monitor a website's appearance in the Local Pack, which is the small pack of businesses with maps listed just before organic results when you do a Google search.
As our tool tracks both organic rankings and local maps rankings, you can view all your maps rankings, your organic rankings, or both at once.
Why you need to check location-specific rankings
If you are a local business owner, then it's especially important that you know if you are visible in the local search results. This is particularly important for brick-and-mortar businesses that naturally are tied to a location such as restaurants, hotels, hairdressers, dentists, craftsmen etc.
Say, you are a locksmith in New York, and you want to know how you rank in each of the five boroughs you work in. Or you run a law firm with offices in different cities, and you want to track your local coverage in each of these cities.
If you're an SEO agency or consultant that works with local SEO for clients, then tracking local SERPs and rankings are crucial. You need to check rankings from a certain location so you can help your customers rank in each of the particular cities or areas they are targeting.
It's important to know that local searchers often have a high commercial intent. Studies suggest that 50% of local searches on mobile devices result in either a call or visit to the business within 24 hours.
Every SERP is localised
Previously, search results would be the same regardless of where in the country you searched – provided you didn't use specific geo-modifiers in your search. Now, Google and other search engines modify the search results based on location. Localisation is arguably the most important filter Google passes its results through as it builds its SERP.
Since every SERP is localised, all businesses need to pay attention to localised search results. Even if you sell globally or only deal with digital products, you should pay attention to how you perform on the local SERPs that are important to your business. Otherwise, you could potentially lose traffic and conversions.
People searching for an SEO agency are looking for a local service, not one at the other end of the country. If you run a SEO agency you also need to focus on your presence in the Local Pack. (Click to see larger image)
The Local Pack - The most frequently displayed SERP feature in Google
Depending on the searcher's location, Google not only customises the top 10 organic results on the SERP. It often inserts a specific 'Local Pack' panel into the SERP, listing 3 local businesses and a link to the Maps view.
What is the 'The Local Pack'?
The Local Pack, often also referred to as the Map Pack or the Snack Pack, is a listing of three local businesses (with physical locations) below a Google Map with location points.
The Local Pack shows up whenever your query has local intent or implied local intent. Searches with local intent might be: "pizza near me" or "pizza in brooklyn". A search with implied local intent would be "pizza".
The results in the Local Pack are strongly tied to the location the searcher is searching from, and it varies by which geo-modifier you use.
The Local Pack is especially important for local businesses, and can also bring more customers to your physical store. (Click to see larger image)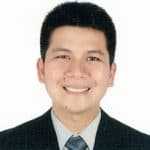 How to track local rankings
With AccuRanker you can check local SEO rankings in Google. Our tool gives you a complete picture of your site's performance and progress in terms of local SEO. We make working with local search rankings simple.
Below you'll find a short guide on how to use the tool to track, monitor and report on local search rankings in three easy steps.
Check rankings from a certain location
First step:
In the Keyword tab overview press 'Add keywords':
Second step:
Add the location where you want to track your keywords.
Third step:
Check your ranks and see if you show up in the Local Pack in Google:
Important note:
To enable the tool to track local results, even without URLs in the local pack, you need to add a Google My Business name to the domain.
You can enter your Google My Business name when you first add your domain, or you can add it later by editing your domain settings.
Enter you the exact name of the Google My Business page that is associated with the domain. (Click to larger image)
Ignoring the Local Pack
You can choose to ignore the Local Pack for specific keywords. This is done when you add keywords to your domain.
When adding keywords you have the option to 'Ignore Local Pack' under 'Advanced Settings':
If checked, any Local Pack found on the SERP will not be included in the rank position. (Click to see larger image)
This option will change the way rankings are counted and displayed in the tool.
When the 'Ignore Local Pack' option is selected for individual keywords, then any Local Packs that are present will be ignored, with the count beginning after the Local Pack.
Ignoring the Local Pack in rankings is best for websites with no physical presence that are targeting keywords with local intent.
Start tracking local rankings today
As every SERP is localised, it's no secret that local SEO is on the rise.
For this reason, you need a local rank tracker with precise location settings to give you a complete and accurate picture of your overall SEO performance and online visibility.
AccuRanker provides just that.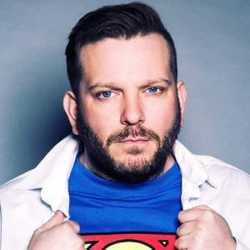 Don't hesitate - Get your local rankings now!
Sign up for a free trial today – No credit card needed