Better SEO Results with Yandex Rank Tracker
Get location-specific rankings for Yandex and start improving your SEO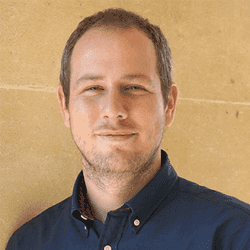 Why should I care about Yandex?
If you or your client wants to target the Eastern European market, Google just isn't enough. Yandex is Russia's biggest search engine, with 53 million monthly active users, and a share of 56,6% of all searches in the Russian market.
The Russian search engine is also worth considering for other countries like Belarus, Kazakhstan, Turkey and Ukraine. If you want to enter these markets, it is crucial that you start tracking your keywords on Yandex.
Get location-specific Yandex keyword rankings with AccuRanker
Our keyword rank tracking tool lets you monitor your Yandex keyword rankings on both desktop and mobile devices. Rankings differ between locations, which is why we offer location-specific data based on the country, or even the city you wish to target.
See how your rankings differ between markets and locations, analyse your competitors' performance and easily identify low-hanging fruits.
Keep your data organised and create advanced reports
When targeting different markets, you can create multiple domains to keep your data location-specific and easy to analyse. Adding tags and creating segments with our advanced filtering system helps you organise your Yandex SEO data even further.
You can easily create and set up scheduled reports in AccuRanker to send Yandex keyword rankings data to your clients. Connect AccuRanker to your favourite Business Intelligence tool to create reports and dashboards to better visualize your data.
Get started with Yandex rank tracking right now!
Sign up for a free trial – No credit card needed!