7 Key Takeaways from BrightonSEO 2018
Last updated on Tuesday, May 1, 2018
The entire day at BrightonSEO was filled with brilliant presentations and insights, but there were seven topics that stood out to us.
Link Building
How e-commerce SEOs can leverage customer-focussed initiatives to build really valuable, traffic-driving links.
Advanced Keyword Search
Identifying question-based keywords for featured snippet targeting and syphoning tens of thousands of your competitors' keywords.
Strategy
Important SEO steps to set the right basis for future rankings.
Site Speed
Utilizing the new Chrome Performance Observer and combine data with Google Analytics as well as Data studio.
Paid Search
How metadata content updates can positively influence AdWords metrics like Quality Score, Landing Page Experience and Cost per Click.
Onsite
Benefits of structured data (item types, properties, Schema.org, and nesting) and breakdown JSON-LD versus microdata.
Tech SEO
Saving your time by using command line to supercharge your SEO processes, and major time savers regarding crawl analysis, exploring server log files and performing keyword analysis.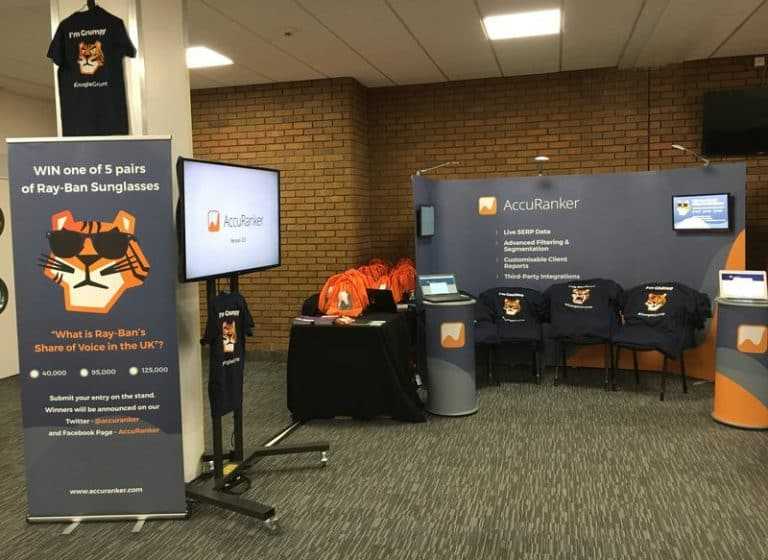 We hope you got a brief introduction of AccuRanker at BrightonSEO and learned how our SEO tool can provide you with insightful SEO data to elevate your marketing efforts to the next level.
7 Reasons why AccuRanker is the No.1 choice for SEO Professionals and Agencies
In-depth analytics alongside the intensely powerful infrastructure makes AccuRanker the choice for Agencies and Professionals that want accurate, insightful data, every day.
We provide you with accurate live keyword rankings, Local and Global, Desktop and Mobile, for Google and Bing.

Configure your data view to make working in your account clear and effective with our extensive filtering and segmentation features.

Your client reporting is made pain-free with our standard and custom reporting.

Share of Voice analytics provides a precise, real time view of your marketplace position and potential. Apply to any level or segment such as keywords, tags, landing pages and custom views.

Collaborate and share pre-configured segments so the whole team is on the same page.

Track your competitor rankings to understand important ranking movements to make informed strategic decisions.

Outstanding Customer Service and Support.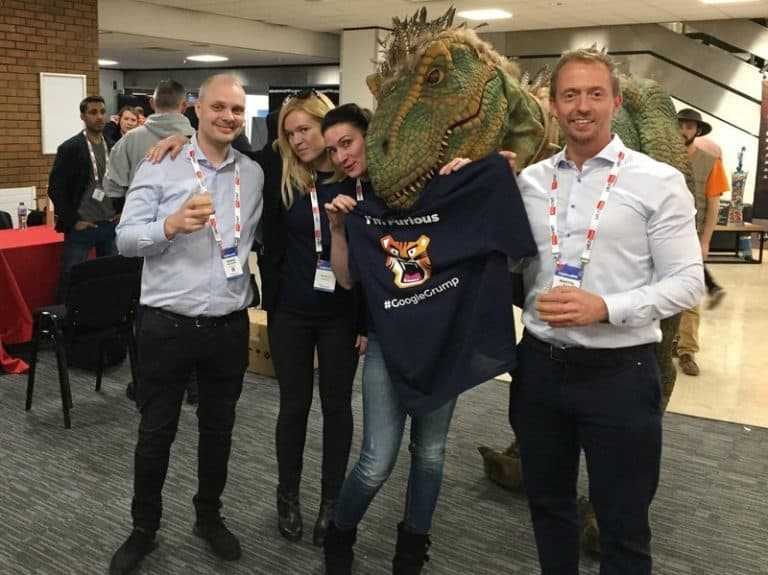 We hope you enjoyed the #GoogleGrump T-shirts and we hope to see you again at the next BrightonSEO edition.