Google Knowledge Panel: All You Need to Know
Last updated on Tuesday, November 22, 2022
If you have used Google at all in the past decade, there is no doubt you have encountered a Google Knowledge Panel.
Indeed, whether you need to look up a local restaurant, research your new favorite music artist, or jog your memory about a major historical event, you will probably find answers directly in the search results within a knowledge panel.
But how do knowledge panels work, and why are they important for your business?
In this post, we will provide a rundown of what knowledge panels are, why they matter, and what you can do to claim one for your business.
So let us start with the basics.
What Is a Google Knowledge Panel?
Knowledge panels are blocks of information that appear in Google's search engine results pages (SERPs) for queries related to so-called 'entities,' such as people, places, and things. These blocks appear to the right of search results on desktop and above (or in the middle of) results on mobile.
The purpose of a knowledge panel is to give search users a quick overview of the topic they are searching for. For example, here is the knowledge panel for the search term 'John F Kennedy':
Google generates knowledge panels automatically, and most of the information that appears in them comes from Google's Knowledge Graph. This is essentially a vast database of entity-related facts that Google pulls from fact-based sources like Wikipedia, the CIA's World Factbook, LinkedIn, Bloomberg, and Reuters.
How Does Google Determine When to Display a Knowledge Panel?
A search query can trigger a knowledge panel whenever it refers to an entity within Google's Knowledge Graph.
A knowledge panel is more likely to show up if Google is confident that presenting multiple facts in one place would benefit the user. For example, knowledge panels often present content users can only otherwise obtain by visiting multiple web pages or websites.
Knowledge Panels vs. Business Profiles
Knowledge panels are often confused with Google Business Profiles.
This is because, just like a knowledge panel generated for a business, a business profile is a box of information within Google's SERPs that provides details about the business in question.
The main difference is that a business profile only appears for location-specific business searches. Users outside a company's service area will not see that company's business profile in their search results.
Moreover, businesses find it easier to control what information appears in their business profiles, which they can manage using Google My Business.
To illustrate why it is easy to confuse the two SERP features, here are IKEA's knowledge panel and business profile (for Cardiff, UK) placed side-by-side:
What Are the Business Benefits of Having a Google Knowledge Panel?
A knowledge panel acts as a kind of search engine billboard for your business, containing your brand logo, links to your site and social media profiles, and high-level information about who you are and what you sell.
The fact that a knowledge panel occupies such a dominant piece of SERP real estate means that the user's eyes are immediately drawn to it. So, in addition to making it easier for leads to quickly learn about your business and get in touch, a knowledge panel also draws users' attention away from any competitor results or ads. Naturally, the more your business stands out in the SERPs, the more likely you are to get clicks.
Moreover, when people search for your company or brand and see a knowledge panel, it automatically gives your business a certain air of credibility. This might be because search users are now used to seeing knowledge panels appear for prominent companies and therefore associate the SERP feature with a degree of prestige and trustworthiness.
How to Create a Knowledge Panel for Your Business
Having an accurate knowledge panel appear for queries related to your brand can be a game-changer.
But how do you get one?
Claiming an Existing Panel
First, some businesses are fortunate enough to already have a knowledge panel appear for brand-related searches. If this is the case for you, you can claim it by clicking "Claim this knowledge panel."
Here is an example of what we mean:
Google will then ask you to verify that you are a legitimate representative of the business:
Once you have successfully claimed the knowledge panel, you will be able to give Google direct suggestions for changes to the information it contains.
Earning a Knowledge Panel from Scratch
Most businesses do not have an existing knowledge panel that they can claim.
Unfortunately, there is no official blueprint that businesses can follow to guarantee that Google will generate a knowledge panel for them.
That said, you can maximize the chances of a knowledge panel appearing for your brand by increasing your presence within Google's Knowledge Graph.
And you can do that by following these three steps:
1. Establish a 'Home' for Your Entity
The goal here is to create a single, definitive source of information about your business.
We suggest using the "about us" page on your company website for this purpose. This is because, unlike third-party sites like Wikipedia or LinkedIn, you have complete control over what information appears on your site.
2. Get the Facts Straight
Your "about us" page should clearly and comprehensively explain your business, what it does, who the senior leaders are, and anything else you want Google to know.
We recommend separating your main points into different sections with descriptive headings.
You should also add organization schema markup to the page to reinforce your company's credentials in Google's eyes.
3. Third-Party Confirmation
The schema markup you implement on the page should also point Google to as many credible, third-party sources that talk about your company as possible. This allows Google to corroborate the information you provide about your business.
Keep in mind that the closer the alignment between facts and descriptions on your site and other sites, the more confidence Google will have in the information you provide. So, if an authoritative source mentions your business with inaccurate information, you should contact them and request a correction.
With time, you are likely to land a knowledge panel. And once you do, follow the steps we mentioned earlier to claim it.
Should You Create a Wikipedia Entry to Earn a Knowledge Panel?
Many articles out there recommend that you create a Wikipedia entry for your business to improve your odds of knowledge panel success.
The reasoning behind this is quite simple, as much as 66% of knowledge panels in the US cite Wikipedia as the main source.
And although there is nothing inherently wrong with this tactic, it can be hard to pull off successfully.
One reason for this is that writing an entry about your own business (or getting someone else to do it) can create a conflict of interest, violating Wikipedia's acceptance requirements. In other words, all the time you spend writing an entry could easily go to waste.
Secondly, even if your entry is accepted, you will not have control over it. Not only will other people be able to modify the entry, but if the entry is removed for whatever reason, you will most likely lose your knowledge panel along with it.
Therefore, the best approach for building a robust, sustainable knowledge panel for your business is to create a home for your entity that is fully within your control and to use multiple third-party sources for corroboration.
How Long Does It Take to Earn a Knowledge Panel?
The time it takes to earn a knowledge panel varies wildly from entity to entity. For some, it can take a few days, while for others, it may take a few months.
Your best bet is to assume a longer timeframe and rest assured that a knowledge panel built on a sustainable foundation will likely last a long time.
Final Thoughts
Knowledge panels offer businesses multiple advantages, from greater organic visibility and click-throughs to increasing customer trust.
But earning a knowledge panel is no mean feat. Businesses that do not already have one must do what they can to enhance their presence within Google's Knowledge Graph.
We have seen that the best way to achieve this is to create a clear and descriptive "about us" page on your company website, implement schema markup, and ensure that third-party sources that mention your business do so using accurate information. Then, with time, the knowledge panel will come.
Start increasing your organic traffic today with AccuRanker.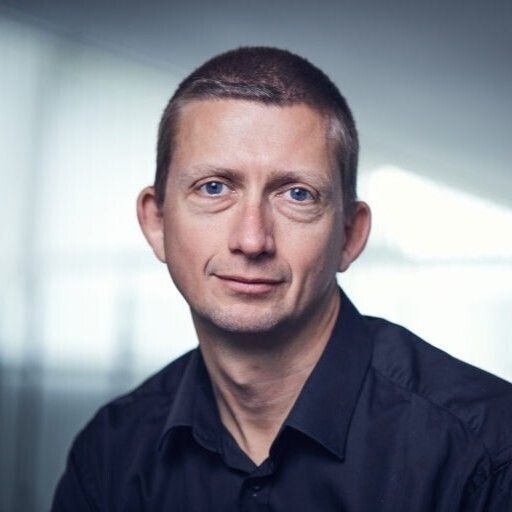 Chief Marketing Officer at AccuRanker
As the Chief Marketing Officer at AccuRanker, Bo is responsible for all aspects of AccuRanker's marketing - including outlining and implementing the company's worldwide marketing strategy and branding. A marketing senior with more than 20 years of software marketing experience, Bo has both firsthand and strategic experience with all major marketing tactics and technologies.