GroupM
AccuRanker's Connection Options Offer More Value to Us and Our Clients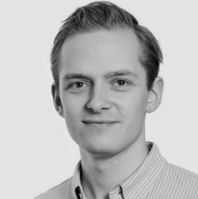 The company
Quisma is a digital marketing agency and forms part of the Nordic wing of GroupM. With more than 200 employees our clients include Husqvarna, Uniconta and Santander Consumer Bank.
Our work includes helping customers with their SEO, paid social, SEM, content marketing and email marketing. We're an agency that prefers to work with clients on a long-term basis to provide more than just SEO and SEM support, but a holistic marketing agency instead.
The challenge
AccuRanker helps us at GroupM with two things:
First, affordable and understandable daily keyword traffic. SEO Enterprise tools can be overly expensive, while AccuRanker offers us a cost-effective solution which led us to migrate most of our clients to AccuRanker as a simple rank checker.
Second, AccuRanker offers fast data collection to help with keyword research.
Collecting data can be difficult, and AccuRanker allows us to collect data on more than 10,000 keyword research sheets in a very short time.
The solution
AccuRanker allowed us to access and download thousands of keywords on our clients' rankings and compare these with their competitors – so we could analyse large amounts of information quickly. This means we can work strategically and see our Share of Voice in particular places.
The result
When it comes to keyword rank-checkers, AccuRanker is the best in the business: it's faster and more accurate than competitors. One important feature that marks AccuRanker out against the competition are their many connection options. We use their connector to Google Data Studio for many of our clients. This allows us to collect ranking data from AccuRanker alongside organic traffic numbers from Google Analytics.
Don't hesitate - Sign up to a free trial today!
Over 32,000 Agencies, SEO Professionals, and Brands use and trust our tool. They all started with a free trial.