Kids-world.dk
Most Reliable Rank Tracker on the Market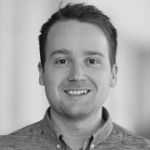 The company
Kids-world.dk is an international award-winning webshop, with children's clothing and home furnishings from more than 440 brands. Kids-world was founded in 2006 and every day since, their main focus has been on good customer service, marketing and sales.
The challenge
We found that the rank trackers we'd been using lacked accuracy on rankings. We optimise our SEO on a daily basis so we're dependent on an accurate ranking report that we can trust. We lost faith in our previous rank-tracker and wanted to find a new one.
The solution
Kids-world.dk's SEO team trialed AccuRanker alongside a number of other rank-tracking software. AccuRanker was by far the most precise and intuitive. AccuRanker provides a number of crucial features for our work, including:
Choosing which search engine(s) to focus on (e.g. Google or Bing)
The most relevant device (e.g. desktop or mobile)
The result
Accurate rank tracking
We need a keyword rank-tracking software which we can trust on a daily basis. AccuRanker is the most reliable on the market.
Easy to use and set up
If you need a rank-tracker that allows you to easily add new keywords, tags, locations, devices and more, at speed, then look no further than AccuRanker. We manually moved our keywords to ensure the right settings were in place, but AccuRanker also offers the option of bulk-importing keywords for free.
Saving time
AccuRanker saves us approximately 20 minutes each day which we now use to undertake actual SEO. Previously we could spend hours going through reports to analyse the changes in ranking – but with AccuRanker, it's done in five minutes.
Don't hesitate - Sign up to a free trial today!
Over 32,000 Agencies, SEO Professionals, and Brands use and trust our tool. They all started with a free trial.