Kinsta
Increased Organic Traffic by 571% in Just 13 Months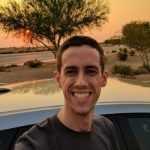 The company
Founded in 2013, Kinsta is one of the fastest-growing, highest-rated managed WordPress hosts on the market. Since day-one, their primary focus has been on providing superior performance, scalability and world-class 24/7 support. Powered exclusively by Google Cloud Platform, they host all types of sites; from small blogs all the way up to Fortune 500 customers. They've worked with some of the biggest names in the industry, such as GE, Intuit, Freshbooks, Drift, and Mint.
The challenge
While PPC and social media both have their place, SEO has played a vital role in the success of Kinsta. It's amazing how much high-quality organic traffic can easily turn into paying customers if handled correctly. Once you learn how to optimise and produce content in a cost-effective way, whether this is outsourcing or writing in-house, it's a much cheaper avenue than PPC. How do you learn this? By trial and error.
One of the goals we've always set for ourselves is that we're never content with being great. We want to be awesome, and keep seeing SEO improvements on a daily basis. So we're always researching new tools that can help us rank faster and more effectively. Furthermore, we need to track and monitor what worked and what didn't so we can adapt our strategy.
A couple of years ago, it came down to… "What do we need to do to blow our organic traffic up in scale?" The challenges were many, but so were the features needed to overcome them:
A faster tool than we had. We need to be able to track keyword data that is refreshed on a daily or immediate basis

Ability to filter the data and see monthly search volume

Tracking desktop and mobile keywords separately, along with multiple subdirectories

See which keywords have featured snippets

Multi-user access

Ability to track keywords in specific regions as we rolled out additional languages on our website

The option to add notes to a keyword to be able to revisit changes that were made further down the line
The solution
We've tried pretty much every tool on the market, but chose AccuRanker because it immediately ticked all of our boxes:
The keyword data in AccuRanker is refreshed daily, and it's possible to refresh a keyword on demand. This is an important feature for us as we're consistently publishing new content and with the fluctuations in Google we need to see when changes are happening quickly, not just once a week. Longer periods of time allow you to see the patterns, but this is less useful when you're in the daily grind and want to see how recent content is performing.

AccuRanker allows us to filter data in hundreds of different ways. If we want to see keywords targeted at a specific landing page, but also have a blog post focusing on a similar topic, e.g. 'managed WordPress hosting', then AccuRanker allows us to focus on a specific URL and see how that page is performing.

Monthly search volume is shown for all keywords, which is a crucial insight. For example, if a keyword has no significant search volume then there is no need to track it, while if a search term has around ten searches a month it indicates the possibility to create long-tail keywords with related terms. Prior keyword research is one method but keyword data can change, meaning an up-to-date keyword tracking tool is essential.

With Google's new mobile-first indexing, it has become a priority to track differences in desktop and mobile keywords. We were able to create a list of keywords to monitor when Google flipped the switch on our site towards mobile.

AccuRanker includes small icons that show when a keyword has the chance of being included in a featured snippet. This has allowed us to make optimisations to improve our chances of featuring in a snippet, and then monitor the relevant progress on each keyword.

We have over 12 languages on our website, and AccuRanker allows us to track each translated keyword down to a specific region. Every language behaves differently in SERPs, which takes into account culture, the quality of translations and search volume.

Notes! This is a feature that's rare to find in other rank-trackers. Whenever a change is made, it's possible to add a note and easily see which changes were made. Having this in the tool saves a lot of time and avoids users needing to bounce between Trello or other third-party tools.
The result
AccuRanker is a tool we really can't live without. Within just 13 months we were able to increase our organic traffic by 571%.
It's really all about consistency and testing, testing, testing. AccuRanker helps with both of these. Monitor which of your changes has had a positive impact, and then replicate these changes everywhere.
You can also easily spot dips in your keyword ranking. For example, maybe someone has recently written an article that's five-times longer than yours and is gaining high-quality, natural links – at some point it will probably start to out-rank your content. So it's easy to see when your content is dropping in SERPs.
Even in a worst-case scenario, where your whole website is facing an issue, it's possible to spot the downward trend and take action. AccuRanker's amazing 'average sitewide ranking' report helps you to solve these kinds of issues – AccuRanker to the rescue!
AccuRanker is a tool we use on a daily basis. It's become an important part of our workflow and has helped us build on our current traffic, resulting in more customers. Once, it even saved us in an SEO emergency – we can't imagine working without it!
Don't hesitate - Sign up to a free trial today!
Over 32,000 Agencies, SEO Professionals, and Brands use and trust our tool. They all started with a free trial.