Nutimo
Easy Reporting to Multiple Clients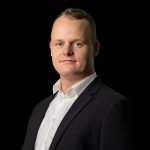 The company
Nutimo is Denmark's only marketing agency that specialises in organic growth. Our initiatives will help our customers earn more money without increasing their advertising budget.
The challenge
If you have many different customers, as we do, you need a tool to track keywords across multiple websites in a clear and easy way.
The biggest challenge was finding a rank tracker that's precise, easy to use and can generate white-label reports for our customers. The tool should also provide us with the relevant data that we need for the analytics and development of organic rankings for our customers.
The solution
Unsurprisingly, AccuRanker was the perfect solution for Nutimo. This SEO tool catered to all our needs and adding customers to the system was straight-forward thanks to the sub-accounts function. This also granted access to all the data we needed.
The result
With AccuRanker, we get an extremely good overview of our customers and the development of their keywords. We can easily see if the keyword rankings are moving in the right direction, and when we analyse individual customers we have useful information about the development of each keyword.
We appreciate that AccuRanker visualises the evolution of keywords that we trace on individual customers with understandable graphs. This means the effects of our work are tangible, and makes it easy to show the value we provide for customers.
The vast amount of data available through AccuRanker allows access to relevant information such as keywords, keyword volume, placement development and current location – all aggregated in a clear and easily accessible manner.
The ability to compile and send reports to customers is a big advantage for us. The reports are always visually appealing, and can be automated to ensure that they're sent out on time.
Don't hesitate - Sign up to a free trial today!
Over 32,000 Agencies, SEO Professionals, and Brands use and trust our tool. They all started with a free trial.