On The Map Inc
Save 3-4 Hours a Week with Easy and Reliable Automatic Reports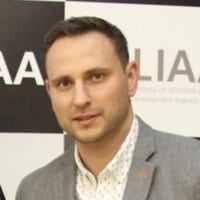 The company
On The Map, Inc. is one of the USA's internet marketing agency powerhouses. We have more than five hundred clients nationwide and back-to-back inclusions in the INC 5000 list. The key services we offer are SEO, PPC, Content Writing, as well as Web and App Development.
The challenge
Around two years ago, the biggest problem our agency faced was the generation of inaccurate ranking reports. With our growing client base, it became harder and harder to assure those with low-error margins how reliable our ranking reports were. Our SEO team was determined to find a reliable solution that would be both precise and fast. We came across AccuRanker and never looked back!
The solution
Our main reason for choosing AccuRanker was the ability to deliver precise ranking reports that are quickly generated. In addition, it's a very reasonably priced software. As we became more aware of AccuRanker's capabilities, we started to use daily reports for our own internal use. That evolved as a core feature offered with our premium SEO campaigns.
The result
We're able to build better relationships with our clients! The SEO industry carries a lot of negative connotations and our job as an agency is to debunk them. What better way to do that than with daily SEO reports?
By providing me with immediate rankings on all of the keywords I'm tracking for our clients, I would say AccuRanker saves me 3-4 hours a week with their easy and reliable automatic reports, which are available for immediate download at the click of a button!
Valeria Nunez, SEO Manager
To add to what other team members have mentioned regarding AccuRanker's capabilities, another great advantage is location differentiation. Since our agency works with many local companies, it is particularly beneficial that we can track rankings for various locations. We can track keywords at a city, town and zip code level if needed. It's a huge advantage for us to make sure that optimised phrases are indexing in the right market segments.
Anete Lazdina, SEO Manager
Don't hesitate - Sign up to a free trial today!
Over 32,000 Agencies, SEO Professionals, and Brands use and trust our tool. They all started with a free trial.