Pearl Lemon
I would recommend AccuRanker to anybody involved in SEO!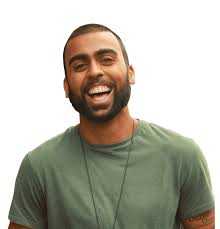 The company
Pearl Lemon is a premier SEO Company and Lead Generation Agency based in London UK. We increase search visibility, drive qualified B2B leads and grow client businesses. We are a global team connected by cloud technology and a passion for all things SEO. With 20+ years of SEO experience between us, we've got a track record of getting optimal results for our clients.
The challenge
A lot of our clients are just getting their businesses off the ground. They're paying a third party company like Pearl Lemon to manage and boost their SEO. For a small business still in fledgling stages, any investment needs to have clear, trackable returns that can be visible.
A lot of other SEO tools are often over-engineered and inaccessible for our clients, who wanted the option to monitor their SEO results and overall progress independently.
The solution
We started recommending AccuRanker to our clients who wanted a quick look at how their SEO results were being generated. It has been a very useful tool in this regard. Our clients are also able to see which keywords they are ranking for, and keep track of their overall SEO performance, without needing to wait for our reports.
The result
AccuRanker lives up to its name. It provides accurate ranking data which works with a user-friendly interface that clients understand.
As a result of recommending AccuRanker to customers, we've seen a 10-15 percent increase in client happiness.This translates into higher retention and satisfaction rates overall, as well as an estimated $1000-$2000 revenue increase per month in client happiness.
I would recommend AccuRanker to anybody involved in SEO!
Don't hesitate - Sign up to a free trial today!
Over 32,000 Agencies, SEO Professionals, and Brands use and trust our tool. They all started with a free trial.