Plutonic Media
AccuRanker plays an important role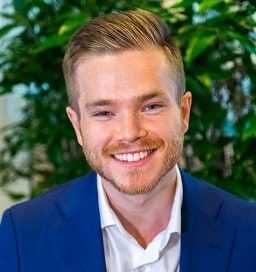 The company
Plutonic Media is a digital performance marketing agency located in Copenhagen. Plutonic Media specialises in a range of digital disciplines, such as Search Engine Optimization, Search Engine Marketing, Paid Social, content marketing, and e-mail marketing.
Founded in 2019, Plutonic Media is still a youngster, but with more than a hundred clients in just 12 months, the company is already one of the fastest growing and highest rated players on the market.
Clients include both small and large companies such as Hyundai, Shipmondo, IVECO, and Bodyman.
The challenge
In addition to SEM and Paid Social, SEO as a product plays a significant part of Plutonic Media's product portfolio. Many of our success cases either begin or end with SEO as a marketing channel and for many of our clients, SEO is also the most important traffic source in their digital marketing mix.
It is one of our core values that we always deliver complete transparency to our clients when it comes to processes, performance, and causes of growth and decline. Especially when it comes to finding causes and using these insights to build and evolve future strategies, it is vital that the tools we use allow us to analyze and report on in-depth data.
For this reason, we only look for third party tools that provide fast, flexible, and accurate data insights.
Besides making no compromises when it comes to the quality of the data insights provided, it is also an important parameter that the tools we use are agile when it comes to pricing plans etc. As we are a fast-growing company, our needs grow as well, and therefore it is vital that we can expand our solutions with immediate effect.
The solution
We have researched and tried many tools and solutions on the market, but went with AccuRanker because it is by far the one, that has the most value for us as an agency working with many different clients and keywords.
On a daily basis, AccuRanker provides us with updated important data points such as:
Keyword rankings
URL
Search volume

SERP features

Comparison and insights on competition

Dashboards with traffic and ranking overviews
With AccuRanker, we always have access to bulk upload and download of large amounts of keywords; we can arrange keywords with tags for a more structured rank tracking; and – most importantly – we have instant access to reporting and scheduled reporting so that we can deliver insightful and transparent keyword reports to our clients on the spot.
The result
Due to our SEO efforts, our clients experience a notable growth in organic traffic as well as relevant traffic to their websites, leading to an increased revenue and profit.
AccuRanker plays an important role in this.
With AccuRanker, we are able to notice keyword trends and fluctuations in a timely manner for us to react, proact, and refine our future keyword strategies for the individual client.
As our company grows, and we acquire more clients – hence more keywords – our AccuRanker solution grows with us, and to this day we cannot imagine working without it.
Don't hesitate - Sign up to a free trial today!
Over 32,000 Agencies, SEO Professionals, and Brands use and trust our tool. They all started with a free trial.