s360
AccuRanker is Faster, More Accurate and Better Rank Tracking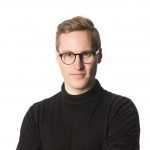 The company
s360 is a digital marketing agency with 70 specialists located in offices in Aarhus, Kolding, Copenhagen, Malmö and Helsinki. Some of our clients include: Just Eat, Power, Egmont, and DSB
Among other digital marketing disciplines s360 helps numerous clients with improving their organic rankings through SEO. Our solutions to SEO clients include:
Audits: Keyword research, Technical audits, Content audits, Link audits, Top content, audits, Migration audits, CTR audits
Strategy: Content maps, Content calendars, Optimisation plans
Execution: Copywriting, Sparring, Link building, Content, Outreach, Tracking and Reporting
The challenge
AccuRanker helps us at s360 with two major issues:
Cheap and simple daily keyword tracking
SEO Enterprise Tools have always been difficult and way too expensive.
The cheapest packages often start at more than $200 on a monthly basis and include other tools. s360 and their clients don't utilise these onsite tools as they're not as good as other options.
s360 have therefore migrated most of our clients to AccuRanker for a simple rank tracker, which is much cheaper than the Enterprise Tools. 1000 keywords cost only $109, including all features and API access.
Fast data collection for Keyword Research
Collecting data had always been a struggle for s360 – receiving fast and scalable data when managing own proxies via, for example, the Link-Assistant rank tracker, can cause problems. AccuRanker lets us collect data for more than 10,000 keyword research sheets in just ten minutes, all the way down to rank 500.
The solution
Getting instant access to bulk upload and download of thousands of keywords on the clients' rankings and their competitor rankings on specifically chosen keywords enabled s360 to analyse big data within short deadlines. It lets s360 work strategically with datasets, seeing our Share of Voice in specific channels, while using Excel to do the modelling.
Data Points from AccuRanker include:
Rank
URL
Competitor Rank
SERP (Knowledge Graph, Images, Shopping, etc.)
The result
AccuRanker is the best in the industry when it comes to one thing: Rank Tracking.
Compared with enterprise tools like Brightedge and SearchMetrics, AccuRanker is faster, more accurate and better for rank tracking and doesn't focus on providing onsite and offsite metrics, which can be collected elsewhere.
If you want to add a best of breed strategy to your toolbox, AccuRanker is part of that solution and provides:
Instant on-demand ranking updates – keywords refresh in a matter of seconds whenever you need them
In-depth analysis with segmenting and filtering – organise your data view and share with your team so you can make smart and data-driven decisions
Easy standard and custom template reporting – sent to your email inbox whenever you need it
Value for money – enterprise features at a low cost
Don't hesitate - Sign up to a free trial today!
Over 32,000 Agencies, SEO Professionals, and Brands use and trust our tool. They all started with a free trial.