7 Questions You Need to Ask When Reviewing a Link Building Agency
Last updated on Wednesday, January 9, 2019
As the business world completes its gradual shift towards digitalization, a strong online presence is a pivotal asset that could keep a business afloat amid cutthroat competition.
Modern day marketing is increasingly reliant on search traffic to create a distinct brand reputation and increase awareness – and search engine traffic in turn hinges upon strong, relevant backlinks to targeted pages.
Although link building is the cornerstone of a good SEO strategy, the field is dynamic and ever-changing, and only a handful of seasoned professionals can really boast about being experts. How will you spot the difference?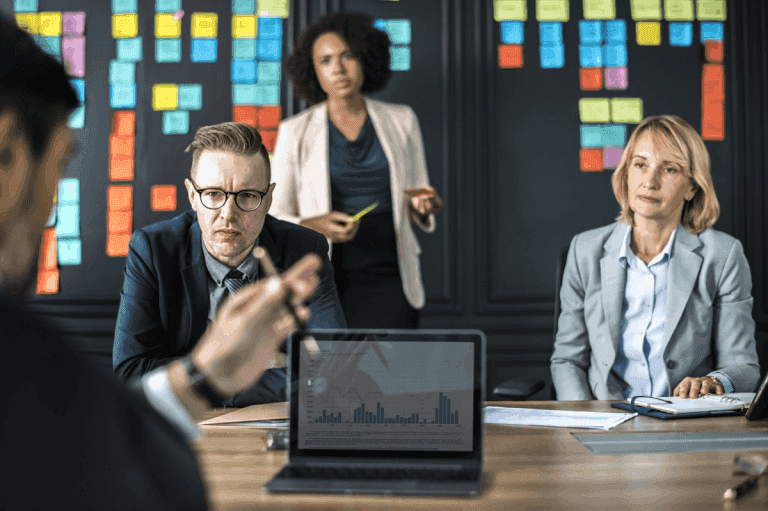 Questions To Ask A Link Building Agency
Low-quality link building services are an increasingly common occurrence, coupled with false guarantees and a better price point that they offer – less SEO savvy business owners and marketers are bound to fall in that trap.
Vetting an SEO agency to outsource link building is no small task and purchasing bad links will not only give poor results, they will also have a negative impact on your web presence as Google penalizes such spam tactics.
This article lists down some of the questions you, as the business owner, need to ask the agency when hiring them.
1. What Is Your Link Building Process?
If an agency is to ensure their link building efforts bear fruit, they need to customize the whole process to suit the industry demographic.
From onboarding and strategy development, all the way down to strategy execution and reporting – customization is key. Popular backlinking techniques such as guest posting and broken link building require a real understanding of the client niche to succeed.
Question the prospective agency's entire link building process as a whole: their methods to ascertain your target audience, how they find relevant websites to obtain broken links and what are their preferred guest posting forums.
Knowing a bit about SEO will only enhance your understanding of the whole process and enable a smarter, more effective execution of the objectives in place.
The agency should be able to answer if their tactics align with Google's Webmaster guidelines, what their evaluation process of potential linking sites is, and what their criteria for a successful project is. A solid base and understanding is the foundation for a successful project.
2. What Are Your Credentials?
Obtaining organic traffic through a solid web presence is a long-term objective. link building in particular, is not about short-term gains but rather about gradual and sustained growth.
If you haven't built up a rapport and trust with the agency, it could be detrimental to your pursuit of an enhanced web presence. You are hiring an agency that will be responsible for ensuring a primary source of traffic – the least you can expect is an honest, candid conversation that reveals the human side of the partnership.
Questions that connect on a personal level are great icebreakers:
How long have you been with the agency?
What's your experience with SEO?
Has your agency worked in my industry before?
The questions should expand beyond SEO – you want to be sure it's a partnership and not just a sale they are eager to close. And like all partnerships, it will be a two-way street so expect some questions in return.
The agency will only look to work with businesses it finds mutually beneficial. You should be able to answer questions such as:
What is your current market standing
What are your most important industry-relevant keywords?
What are your SEO and link-building history?
Is there any other initiative in place of this one to impact SEO rankings?
Not only does this exercise build valuable trust between two potential long-term partners, it also cultivates a general understanding of their specific roles and the objectives both parties seek to achieve through this coalition.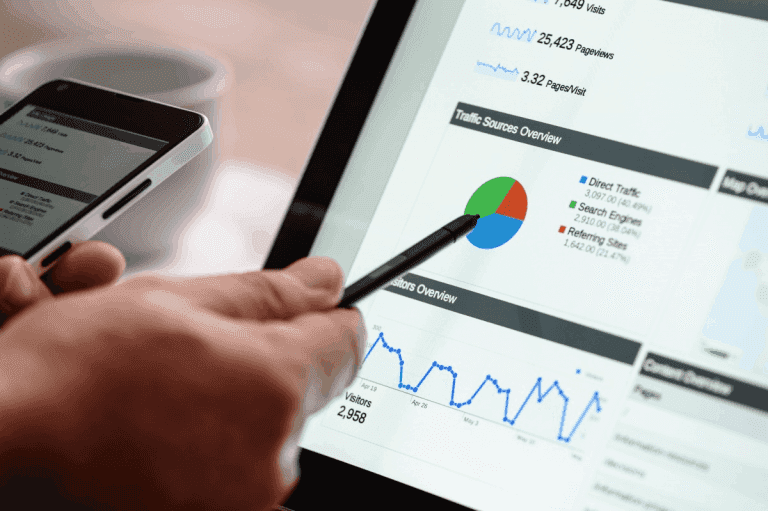 3. How Do They Analyze The Results?
Link building, as a quantifiable process, can come across as time-consuming as search engine ranks only increase over time.
Unless the problem consists of some obvious technical issues that can be solved overnight to put the website at a respectable rank, it can take weeks of cautious data execution to demonstrate an upward trend in the SERP ranking.
The agency will be required to set forward meaningful KPIs that showcase positive indicators of success and growth. Meaningful KPIs require extensive communication to define indicators both parties agree upon.
Asses them on the basis of what results will make you consider this project as a success for your business? What quantifies as a conversion for your site?
A bunch of other factors also come into play such as what keywords are targeted and through what analysis these keywords were finalized, and if there has been a fluctuation in the search rankings.
Businesses need to align the KPIs with their organizational goals. Setting some baseline metrics can help in smooth reporting between the agency and the business. Some of the baseline metrics are listed below.
Rankings
You shouldn't be targeting the #1 spot already. However, there should be visible improvement across the keywords you're targeting.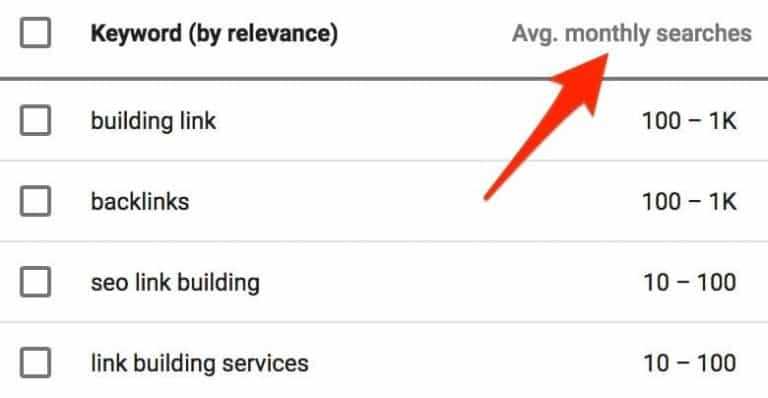 Keyword Expansion
Search engine optimization encompasses not just keywords, but also similar terms people use to search, termed as Latent Semantic Indexing (LSI). There should be an improvement in LSIs and relevant terms rankings for the business.
Web Traffic
Over the course of the campaign, increased organic traffic to landing pages and the website as a whole should serve as a benchmark growth indicator.
4. Ask What They Have To Show From Prior Successful Campaigns
The entire process of successful backlinks entails extraneous factors such as third-party linking website and the ever-changing dynamic of the Google Algorithm. There is virtually no guarantee a campaign will fulfil its desired objectives.
This is one area where low-quality linking agencies look to avoid, and where businesses should press to satisfy any doubts. False claims are abundantly found across such link building agencies, and anyone claiming to put you on the #1 spot is a definite red flag.
Question them about how many links they can build for your website, and how fast will they be able to do it. If they claim to provide hundreds of links pointing at your website, chances are they utilize PBN (private blog networks) and low-quality links, which may cause problems down the road.
While good agencies make predictions backed up by extensive research analysis, low-quality agencies make exaggerated guarantees that promise phenomenal growth at a quarter of the price.
Ask for verifiable client testimonials and independent reviews, as well as case studies from the past and sample report. What are the links they recently secured? Knock on the clients they mention and do your own research.
After all, why would a reliable and proven agency hide their work?
Assess Their Transparency and Communicativeness
Reliable link building agencies are transparent and communicative agencies that don't shy away from showing the client around the process and answering any questions the client may have.
As part of their work ethic, such agencies look to not only keep the client in the loop but actively engage and collaborate with them to better the working experience. While the transparency demonstrates you the 'how', effective communication explains the 'why.'
Question who is managing your project and whether there is a common access project management tool to keep track of the campaign progress? Asses their result reporting methodology and is there a point of contact dedicated to your business?
Communication is pivotal for link acquisition. As an evolving field, SEO requires going back and forth over different changes and needs. Define how often you will meet to discuss the project and what will entail these meetings?
Most modern agencies are tech-savvy enough to have a presence on common contact portals such as Slack and Skype for the client's comfort. If they are open to conference calls, you can add different people to obtain more clarity on how the campaign is being managed.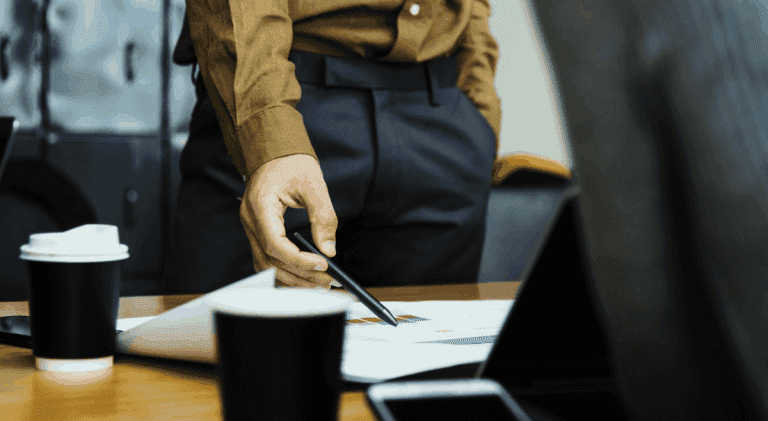 6. Question Their Pricing Parameters
There are no standardized cost structures for outsourcing link building, and most link building agencies charge on the basis of the project and the industry niche – at rates they deem reasonable.
While some agencies charge an hourly cost of rendering their services, some might go for a fixed rate based on the project proposal they offer. To ensure your money is being put to good use, question them about their pricing structures and a breakdown of the total costs.
Some companies also provide pay-per-performance contracts; however, they charge more than usual contracts as there is a risk of underperforming and not being paid. Typically, link building agencies charge per link, or per post which usually contains two to three links at max.
In link building, quality is generally more expensive, so trustworthy link building agencies will tend to charge more. Cheaper link building agencies that vouch for phenomenal results should ring an alarm in your head. As with most things in the world, you get what you pay for.
What Other Services Do They Offer?
Competent agencies that look to build up a loyal clientele often offer more than one service to provide a one-stop solution for their clients.
If a link building agency is as good as it claims, chances are their expertise with SEO and digital marketing as a whole has led them to offer multiple services for their clients.
These services may include on-site SEO, broken link building services as well as content marketing and pay-per-click (PPC) marketing as a whole.
Conclusion
The search engine industry is a continuously evolving space, maturing considerably over the past decade.
While planning to outsource your link building efforts is definitely recommended due to the expertise and experience the agency brings, you'll need to take some time out to vet any link building agency.
Driving the majority of online traffic, SEO and link building is a long-term endeavour which continues to provide valuable leads and customers long after the campaign has reached its end.
These questions will help ensure you pair up with an agency that shares your vision and commitment and is ready to pay back your trust with reputable links.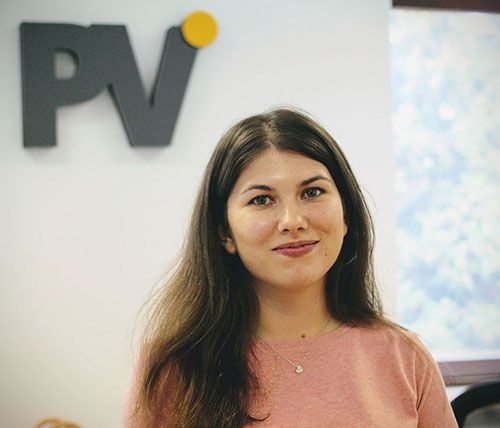 Article by:
Antonija Bozickovic
Internet marketing specialist at Point Visible, a marketing agency providing link building and digital marketing services.