B2B Marketing Mastery: Secrets to Driving Growth and Revenue
Last updated on Monday, September 18, 2023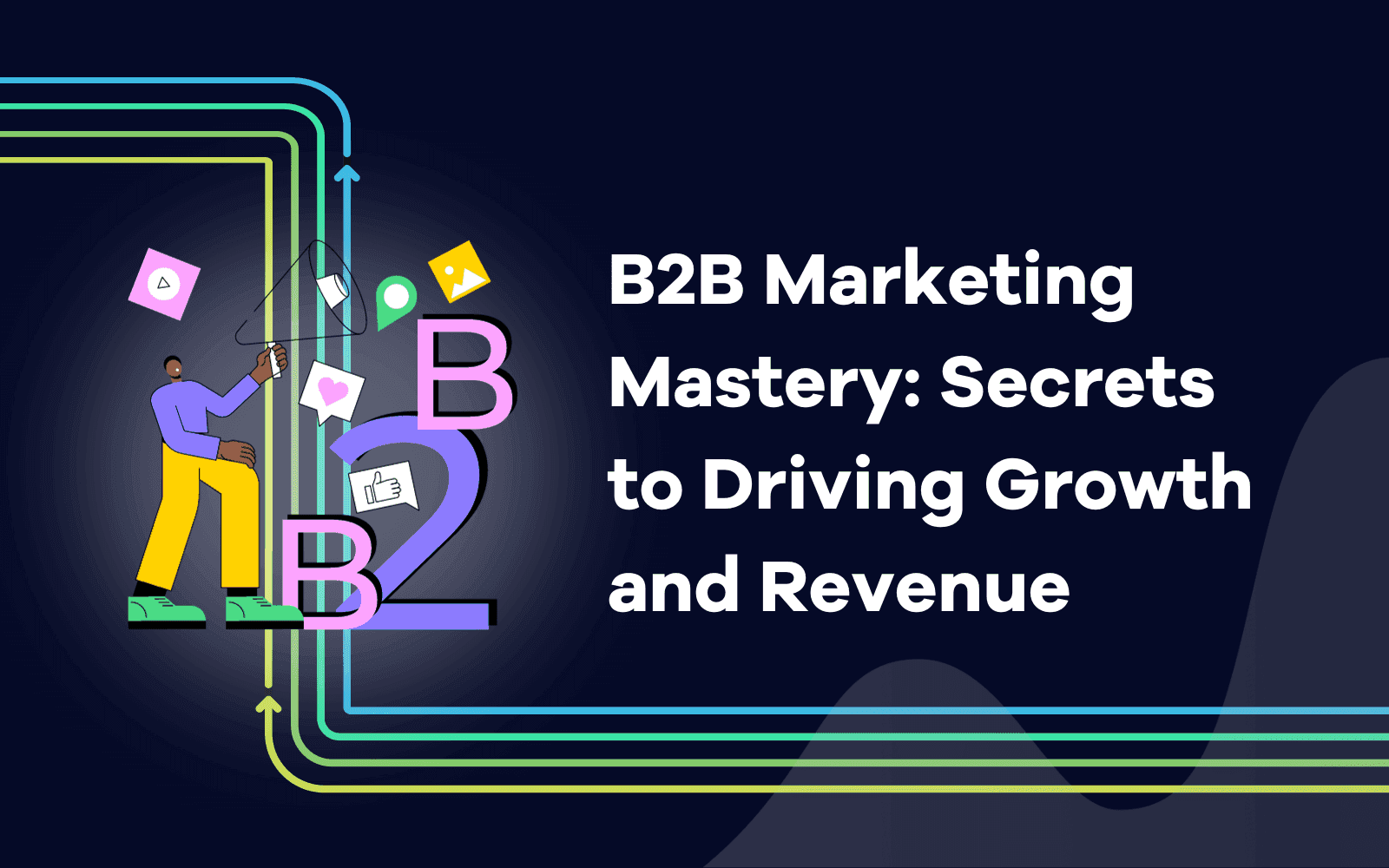 Promoting your products to B2B buyers requires complete knowledge and planning because they conduct extensive research before buying.
And in B2B sales, you don't have to convince a single buyer but a group of multiple decision-makers whose opinions can differ.
To successfully convert these decision-makers, you must masterfully plan and implement tried-and-true tactics.
Understanding these tactics is necessary, but no need to worry---we'll explain it to you in this article.
So, without further ado, let's get started!
Promote Your Business Through Multiple Channels
Marketing has become very easy thanks to the internet, and multiple channels are available for communication.
Along with using your traditional channels for marketing, you should also use popular digital channels to expand your outreach.
Use hybrid omnichannel marketing, a mix of online and offline channels, to achieve effective marketing results.
Email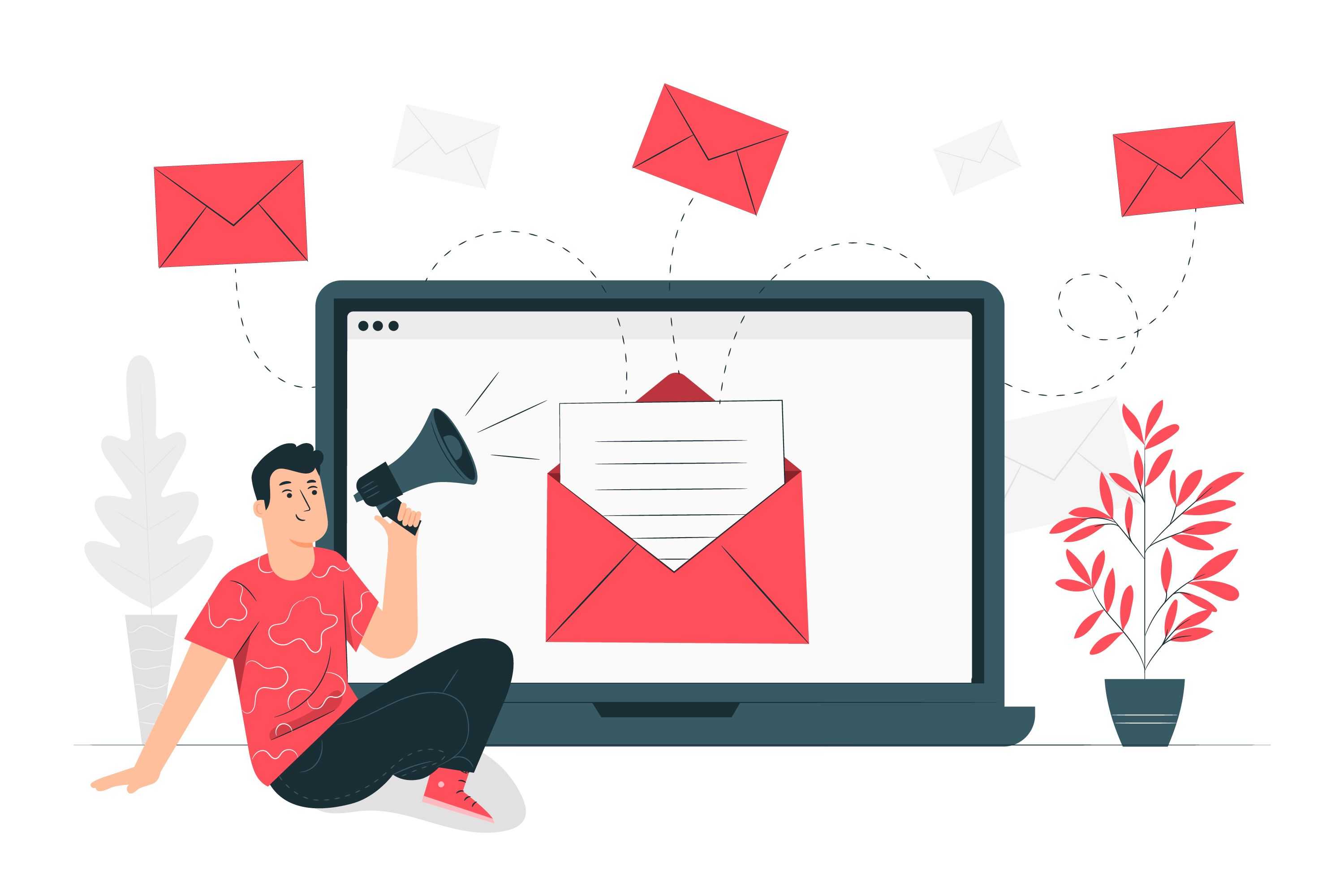 Source: Freepik
Email is a very effective medium for reaching out to more customers and convincing them to take action.
In fact, you can use the best email marketing tools, such as HubSpot Email Marketing, MailMunch, and Mailchimp to:
Assemble your leads in segments
Create your own templates or get a variety of ready-made templates to write emails
Automate your email marketing campaigns
You can explain your product in detail to the customers through cold sales emails and effectively generate leads for your business.
Mobile Devices
It's common to keep our mobile phones with us all the time to contact everyone. So, why not convey your promotional messages to your customers quickly through mobile phones?
For example, WhatsApp is a popular instant messaging, document-sharing, and audio/video communication tool.
Running your business is almost impossible without having WhatsApp on your cell phone.
So, you can leverage its use or other popular mobile applications to promote your business.
That's why various B2B marketplaces have developed mobile applications. It facilitates the buying and selling of wholesale products through mobile phones.
Online Marketplaces
Source: Freepik
As we've mentioned marketplaces in the last line, it's important to discuss these platforms.
Rapidly emerging as the fastest-growing online B2B sales channels, online marketplaces are changing how B2B companies operate and promote their products.
Marketplaces are recognizable brands, and their name value helps businesses increase their popularity and sales.
Buyers trust online marketplaces as these platforms help them find relevant, high-quality products from multiple suppliers.
Similarly, it benefits suppliers as they are easily searchable and can quickly gain numerous potential clients.
Social Media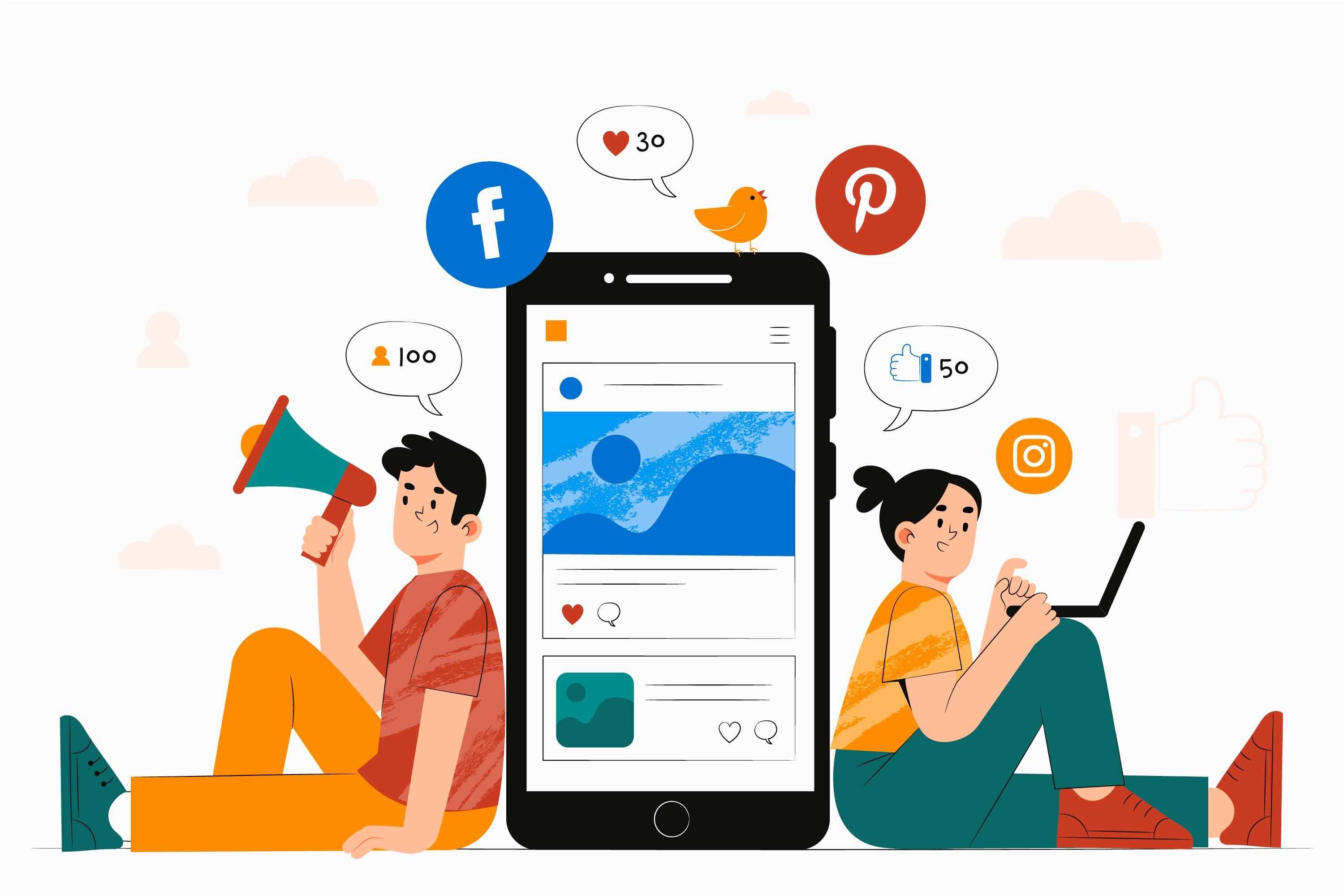 Source: Freepik
Capitalize on the power of social media and reach maximum potential customers through popular social media platforms, such as LinkedIn, Facebook, YouTube, and Instagram.
Build great business pages and attract numerous relevant customers by creating dynamic posts for awareness and advertising.
Boosting has many options to reach your target audience by selecting them through geographical regions, age limits, and industry.
Furthermore, you can form and join business groups and connect with peers and relevant customers from your industry.
Cold Calling
Telecommunication has always been a great way to communicate directly with customers.
Cold calling is a traditional telecommunication tactic businesses employ to contact target customers and sell products.
To succeed in your cold calling efforts, explain your products, listen to customers attentively, and position your products as solutions to their requirements.
Interact With Customers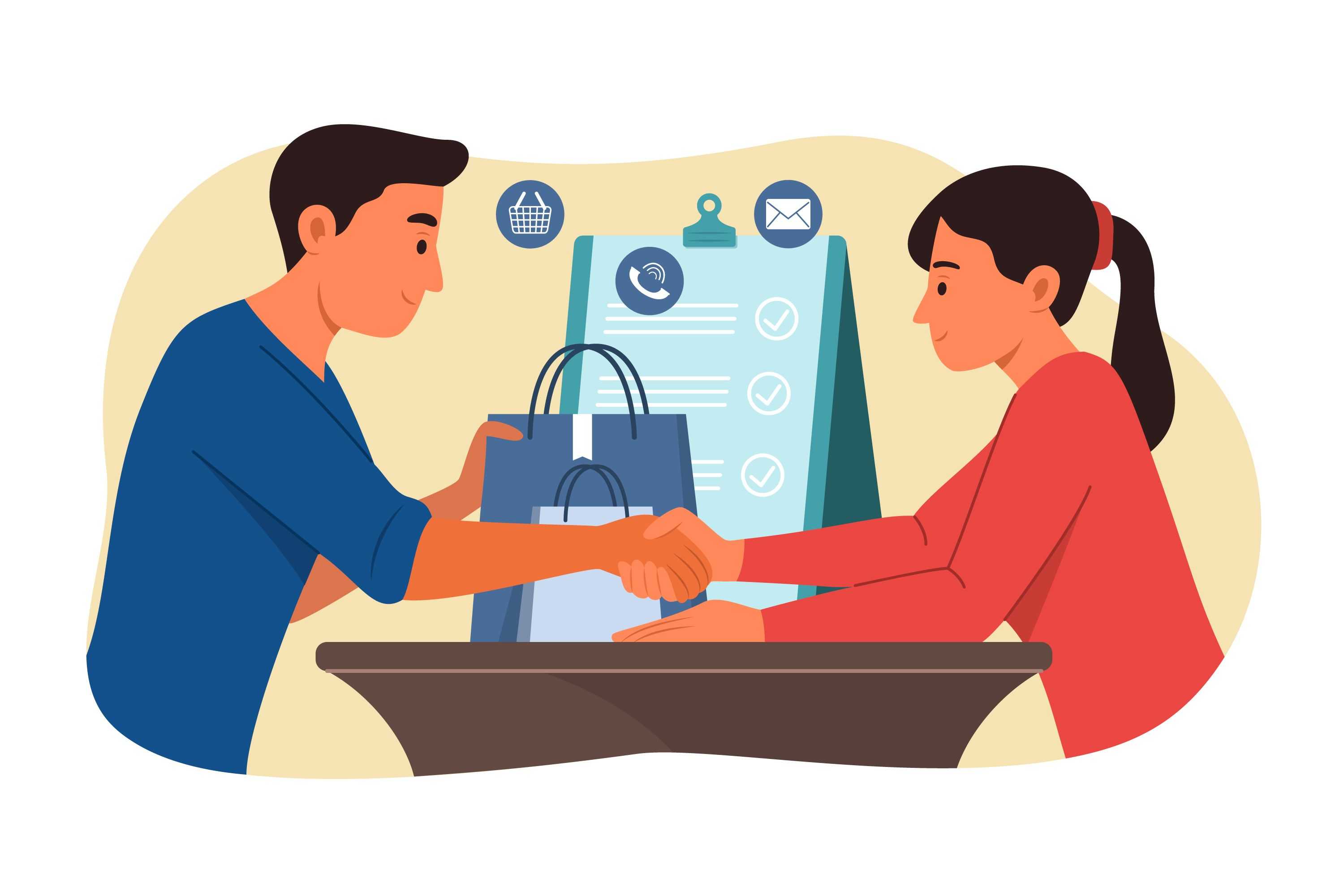 Source: Freepik
Leverage effective communication with your customers to win more sales for your business.
Maximize your interactions by implementing various ways your customers can contact you.
For example, you can provide them with 24/7 customer support so they can contact you for their queries anytime.
Train your representatives with complete information to guide customers through the conversations.
Another example is social listening. Search through social media platforms to see how your customers mention your company and what they expect from you.
View their comments on your social posts and deliver quick responses to their posts with practical solutions.
It helps you to formulate a personalized marketing strategy, which we'll discuss in the next section.
Personalize With Your Customers
B2B business deals differ for each customer because your customer is a business, not a regular consumer.
Each of your buying customers has its own requirements depending on their customer base and business goals.
So, you've to provide a personalized experience to your business customers. It's very effective in B2B marketing because 84% of B2B buyers prefer to buy from a vendor who understands and fulfills their needs.
Now, you've to use their available information to approach them accordingly.
For example, your business buyer is a retailer of sports accessories such as tennis rackets, baseballs, and footballs.
You can recommend your sports retailer to buy relevant products, such as player kits, to add to their inventory.
Furthermore, you can study that retailer's target market and consumer trends and suggest a product that fulfills the requirements of that retailer's buyers.
Create Content That Educates
Content is king. That's what Bill Gates has said because even he realizes that great content plays a pivotal role in growing a business and boosting its revenue.
Produce valuable content for the customers by providing helpful information that convinces them to make crucial decisions.
Conduct extensive research before preparing your research and collect data from authentic sources to prove your worth.
Educate your audiences through various forms of content, such as blogs, podcasts, and videos, and position yourself as a thought leader and an expert within your industry.
Share Your Customer Experience
Your customers are a great asset to your marketing strategy. Their experience with buying your products is valuable to prove your worth to new customers.
You can present their experience in the form of detailed case studies and testimonials, where they praise your products and services.
It helps new leads trust you and decide to buy your products.
Collaborate With Notable Brands
Associate your business with a famous brand to gain wider exposure, earn credibility, and boost your sales.
A popular brand mention helps you to become recognizable to more customers.
There are various instances of major brands helping out startups in promoting their businesses and services to gain the attention of large audiences.
These include Coca-Cola's Startup Program and Dell's Centre for Entrepreneurs.
Use Influencers To Speak For You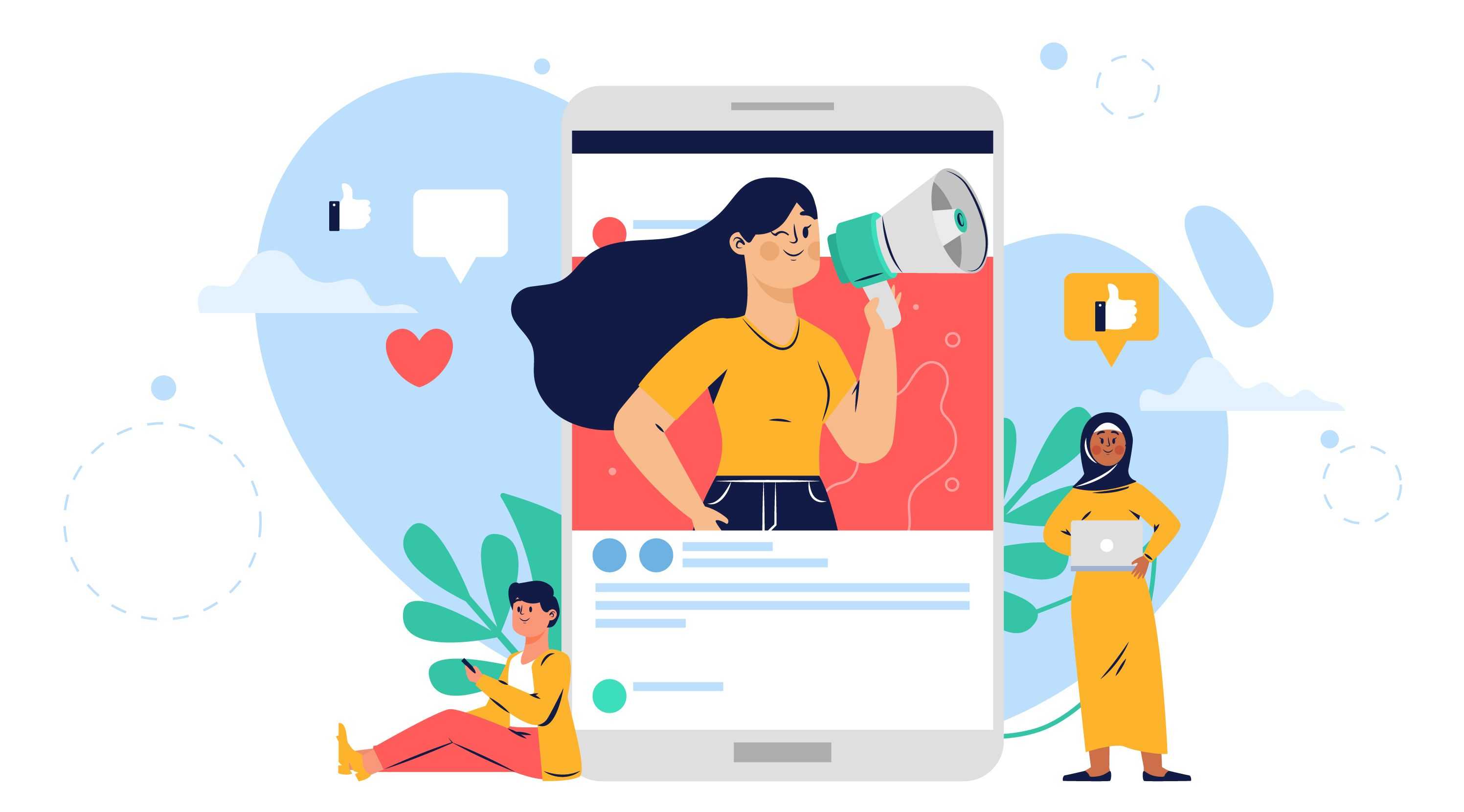 Source: Freepik
Influencer marketing is an extremely successful B2B marketing tactic.
A study by Top Rank Marketing reveals that 86% of B2B marketers have succeeded with their influencer marketing strategies.
It's because famous influencers have a huge fan following. Their followers follow their posts on social media regularly and pay close attention to the messages they convey.
You can skyrocket the popularity of your business by promoting it through a famous personality.
Follow-Up With Your Buyers
Your marketing isn't over with selling your products or services to your customers. Don't forget them.
In fact, strengthen your business relationships to pave the way for more sales in the future.
To build a lucrative relationship with customers, you should remain in contact with them.
You can ask for their feedback on the products they've used and take their suggestions for improvement.
As a result, your customers feel valued, and you can develop a positive reputation for your customers.
It helps you sell them more products in the future and is instrumental in convincing them to refer more leads to your business. Your customers can do positive word-of-mouth marketing.
Final Verdict
We've revealed the key to succeeding in your marketing strategies and acquiring more customers.
So, hurry up and use these tactics to grow your business and stay on top!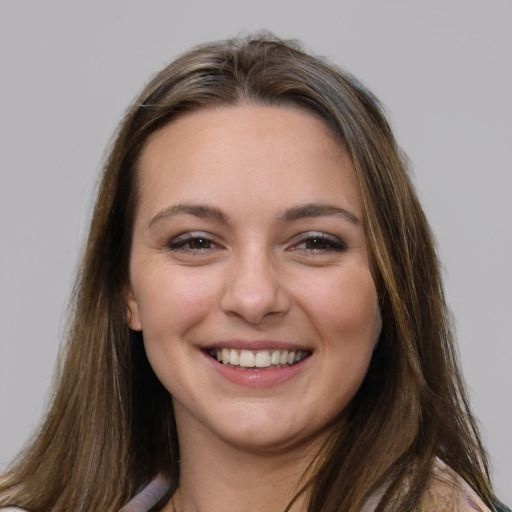 Article by:
Jennifer James
Jennifer James is a great blogger and speaks passionately about issues ranging from the B2B Go -to Market, digital disruption, online commerce, and companies.