9 Ways to Improve Your SEO Ranking
Last updated on Monday, November 7, 2022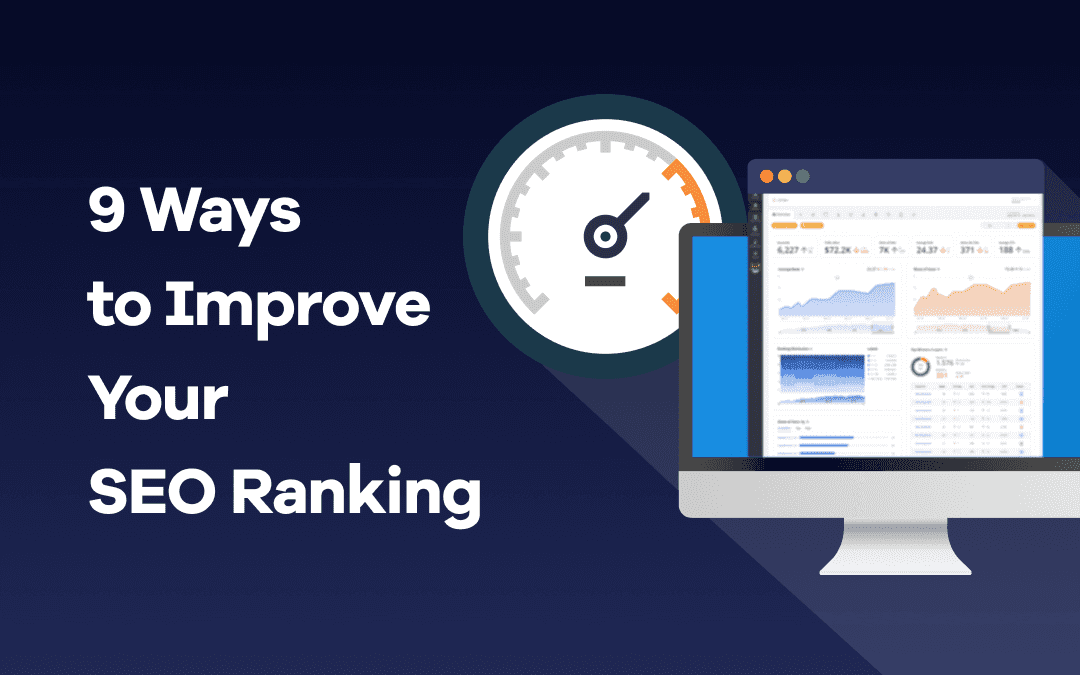 You have beautifully designed your website with great content to share, in the hope, it will perform well in the world of SEO ranking. But once you publish it, silence.
One of the prime reasons for ultimate silence on your website is that you have not optimized it for search engines. According to Backlinko, the first result on Google gets 27.6% of all clicks, while the second page receives a mere 0.63%.
This shows optimizing your website for better SEO ranking is important, and so is tracking it. Because measuring the impact of your strategies will help you understand what is working for you and what is not.
This article walks you through what SEO ranking is, why it is important, and nine ways to improve it.
What Is SEO Ranking?
SEO (Search Engine Optimization) is the process of improving your website's visibility on Search Engine Results Pages.
The goal of SEO is to improve your website's ranking in the non-paid organic section of search results, so you get more leads for your business without spending more.
For example, if we search for a CRM solution the first two results are classified as Ads by Google and the next one is the first organic search result.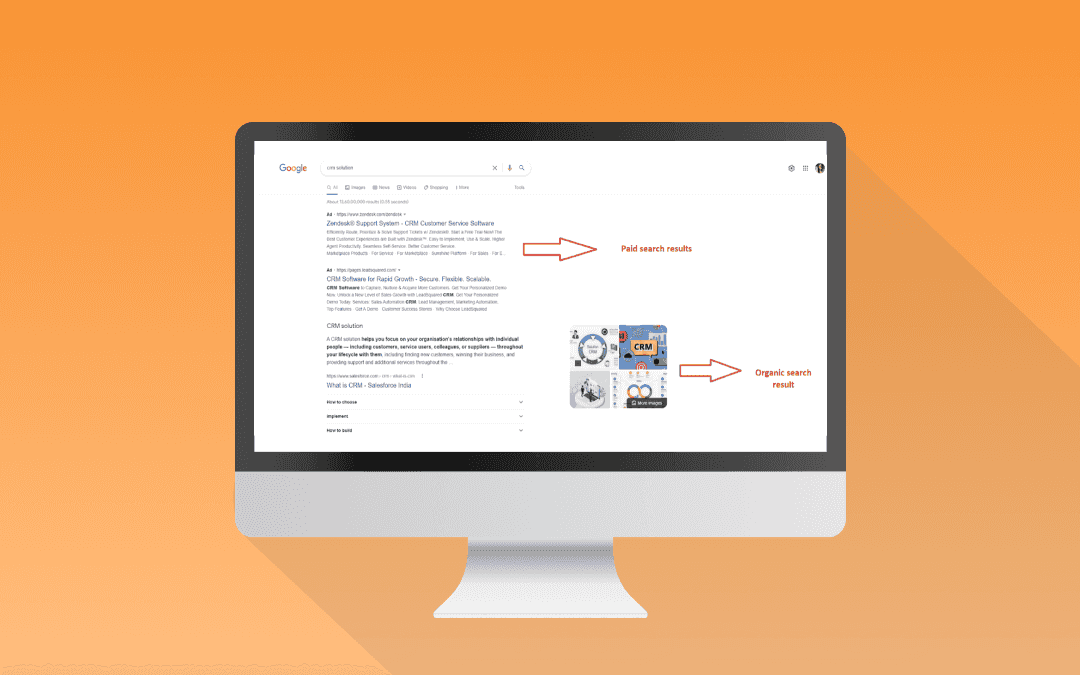 Why Is SEO Ranking Important?
SEO is a time-taking process. You will need to invest a considerable amount of time in researching keywords, writing quality content, and tracking results. So, the elephant in the room is whether will it be worth it.
Here are two prime benefits that explain how SEO ranking complements your business and helps you generate better revenue.
1. Organic search is the prime source of website traffic
Let us say you want to purchase a lamp. So, you search for lamps on Google. Now, would you be interested in checking the third and fourth pages or buying something from the results on the first page?
This goes for your audience as well. So, not investing in organic search rankings, means less traffic for your website which results in less revenue for your business.
2. It helps you build trust and credibility
Multiple factors contribute to establishing website authority in search engines like Google. And SEO is one of the crucial factors among all of them. It establishes a solid foundation for a clean and effective user experience which makes the website discoverable in search results.
9 Ways to Improve Your SEO Ranking
We have identified the top nine best ways to improve your search engine ranking and here they are:
1. Improve Your Page Loading Speed
Page loading is a critical factor for two reasons.
If your page speed is low, Google will identify and outrank your website.
It harms visitors' experience and how they engage with your site, eventually reducing your traffic.
Stats show if a website takes more than 3 seconds to load, 40% of the visitors will abandon the site, and 80% of them won't return. But on the flip side, even a 1-second improvement in load time can increase your website's conversion by 7%.
So, focus on improving your site loading speed. To check it, use Google's PageSpeed Insights and try to achieve a score between 90-100.
Do not stress if you get a lower score; this tool will tell you what you need to do to make your site load faster.
2. Publish High-Quality Content
You have heard content is king, and it is critical for SEO, why? Because the more unique, helpful, and engaging your content is, the better it will rank in search engines.
It is because Google has rolled out a new algorithm update. This algorithm update aims to help searchers find "high-quality content" so Google can reward better and more helpful content written for "humans".
This means if you have been creating content just for bots until now, it is time to give your old content a new makeover with better and updated information.
But what is high-quality content? In short, high-quality content is useful, comprehensive, educational, and relevant to the searcher's query.
Here is how to create high-quality content:
Create a unique angle while writing on any topic
No matter what you write about, make sure there is something different and unique about your piece that makes it stand out from other content on that topic.
Use proper formatting for better readability
Formatting is an important aspect of SEO which is thoughtfully planned to structure the content so that it becomes easy for the search engines to skim it.
Here is how to format your content better:
Note: This is a basic structure and can differ according to the CMS you use.
H1 tag — to label the title
H2 and H3 tags — to distinguish subheadings
Bold text — to label specific text that is important
Italic text — to stand out examples, questions, and notes
Bullet points — list the benefits of the solution you provide
Number list — to list the steps that the reader needs to follow
Keep track of trending topics and create a backlog of content ideas
To do this, see what kind of content your competitors are creating, or you can also check tools like BuzzSumo and Exploding Topics.
3. Optimize Your Images
Image optimization is the process of creating and delivering high-quality images in the ideal format, size, and resolution to increase your user engagement.
This also includes labeling images with metadata so that search engine crawlers read them and understand the page context.
Some practices of image optimization include resizing the images, optimizing image file names, using alt tags, and optimizing the image title. So, when you upload your image, you can add more information to it by adding a title, ALT text, and description.
4. Optimize Your Links
This is another fantastic way to increase your website's authority and credibility. It is good to make claims through your content, but you need to back them up. And all your data claims must link to trustworthy sources.
Not doing this can bring your website's credibility down. Here is your checklist to optimize your links:
Ensure all your citations and facts are from authority sources
Use outbound hyperlinks to those websites
Do not just link to the authority sites without proving that the information is recent
Include internal links to boost rankings for other posts as well
Use Keywords Appropriately
Placing keywords appropriately throughout your content can help your site appear among the top search engine results for someone seeking content like yours.
Here are some practices to ensure your keywords align with your content and the searcher's intent:
Use keywords in your title and meta description.
Use keywords in the URL of your website.
Use a keyword related to your main topic in the H1 heading of your content. For example: "My top 5 tips for improving your SEO ranking" or "How I got my website ranked on page 1?"
6. Invest In Local SEO
According to Forbes, 30 to 40% of customers find local businesses in their area through maps. Local SEO optimization helps small businesses to create strong map visibility, harnessing this opportunity for growth.
This clearly shows that local SEO is important, especially when you are a brick-and-mortar business. It helps you reach more customers, improve your conversion rate, and attain a sustainable competitive advantage over your competitors.
Here is how you can do it:
Optimize for Google My Business
Engage on social media and post to Google My Business
Perform a local SEO audit
Ensure your address, name, and phone details are up to date
Enhance your internal linking structure
7. Optimize Old Content for User Intent
User intent, which is also known as "search intent", is the main goal a user has when typing a query into a search engine. Informational, commercial, navigational, and transactional are common types of user intent.
Google, in one of their recent editions, has mentioned their quality rater guidelines are obsessed with user intent. So, if any of your pages are not ranking on Google, there might be a problem with the page. To fix it, go back to your old content and re-optimize it.
For this, you can use Google Search Console to find the most popular search queries related to your old content and optimize it accordingly.
8. Repurpose Your Content
A survey by ReferralRock found that 94% of marketers repurpose their content. While the remaining 6% are considering doing so in the future.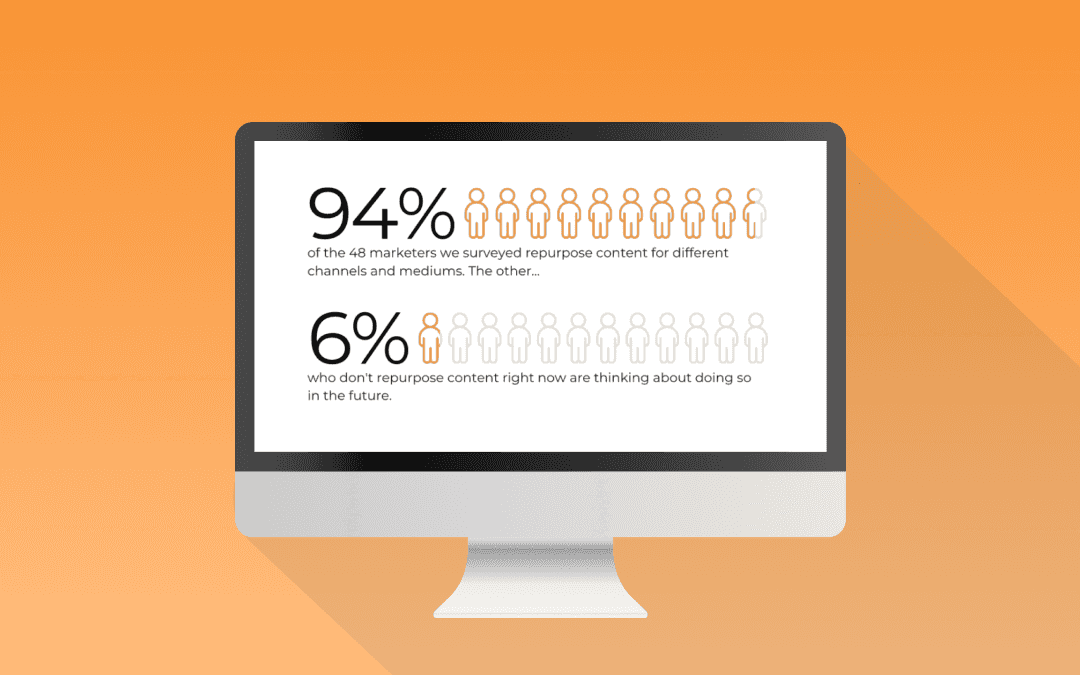 Content repurposing is the process of recycling your existing content to create better and updated versions of them for various uses. This process allows you to reach new audiences by targeting different platforms they use to consume content.
To repurpose content, you need to update it. You can do so by adding extra value and even changing its format to better fit the platform you plan to publish it on.
For example, you can turn a how-to blog post into a step-by-step video tutorial on YouTube. Or you can take an old interview, give it a makeover, and publish it as quotes on Instagram.
9. Optimize Your Content for Featured Snippets
Featured snippets are short descriptions of the text that appears at the top of Google search results. And receiving one will increase the possibility of more traffic to your website. Here is an example:
But most snippets come from the first page results, so even if you are on page two, you are not likely to get one.
Ranking on the first page of Google is difficult, but AccuRanker can help you get there. With AccuRanker you can track your content for every keyword, and it will give you instant on-demand updates with the entire SERP history.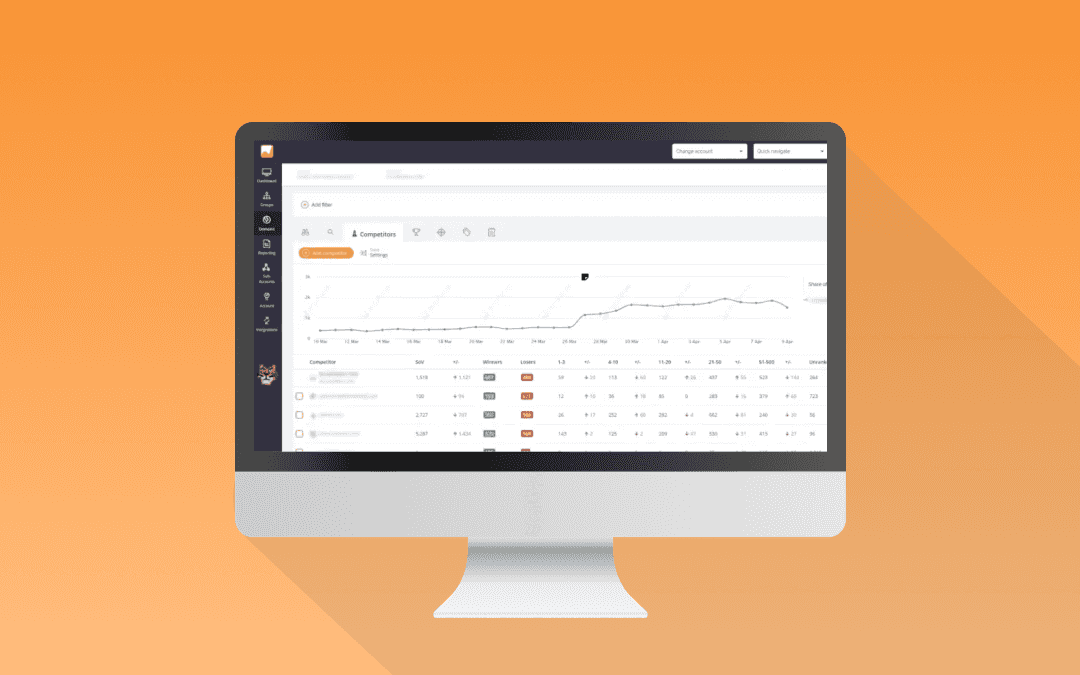 Invest In Improving Your SEO Rankings
SEO can seem complicated, but these techniques have been proven to help with ranking. By using them, you will have a better chance of reaching your audience, getting prospects, and achieving higher revenue goals.
Not sure how to get started? At AccuRanker, we have you covered!
Start increasing your organic traffic today with AccuRanker.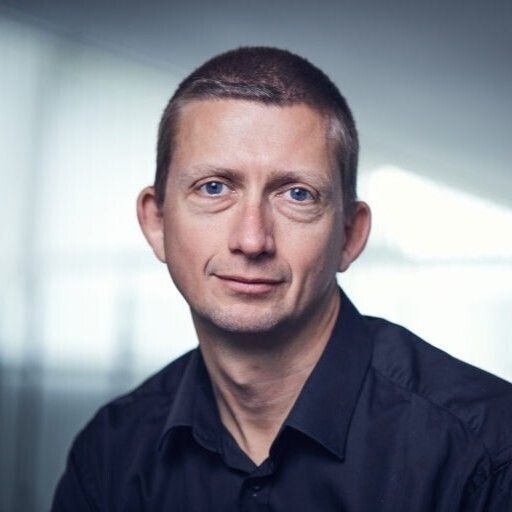 Chief Marketing Officer at AccuRanker
As the Chief Marketing Officer at AccuRanker, Bo is responsible for all aspects of AccuRanker's marketing - including outlining and implementing the company's worldwide marketing strategy and branding. A marketing senior with more than 20 years of software marketing experience, Bo has both firsthand and strategic experience with all major marketing tactics and technologies.