How to Rank Higher on Google Maps
Last updated on Monday, January 30, 2023
Google Maps are the easiest way for searchers to find local information. It is also an equally effective way for businesses to get noticed.
But the question is how to rank higher on Google Maps and attract new customers and drive revenue, especially when 71% of small businesses already have an online presence.
The good news is it is not that difficult. All you need is the right guidance and you will find yourself at the top spot and getting more business.
The first step is mastering Google Maps SEO. This guide will provide a step-by-step rundown to rank higher in Google Maps and boost your business's local visibility to potential customers.
Let us get started.
What is Google Maps?
Powered by Google, Google Maps is a mapping service that connects customers to businesses by providing users with locations, directions, and street-level imagery.
People can search for businesses in a specific area, and Google Maps will show them the most relevant results. As a business owner, you should optimize your business listing for Google Maps. This will help you build a stronger online presence, ultimately driving more foot traffic to your business.
Suppose you own a small coffee shop that serves delicious coffee. But it is hard for customers to find it because it is tucked away in the side street. By optimizing your coffee shop's listing on Google Maps, you can boost brand visibility to potential customers. And this can lead to a significant increase in foot traffic.
Why Ranking on Google Maps Matters
Securing the top three spots on Google Maps listing, also known as Google Maps Pack, in the search engine results page (SERPs) enhances your online presence. It helps improve website visits, inquiries, sign-ups, and other conversions based on your business and product offering.
Being a key element of local SEO, Google Maps gives you the chance to reach potential local customers and clients likely to make a purchase. The benefits of ranking higher on Google Maps are just like ranking higher in the SERPs. This includes:
More Visibility: 93% of consumers used online searches to find a local business. Where 34% were conducted every day, and 73% were done weekly.
More sales. 76% of people who search on their smartphone for something nearby visit a related business within a day, and 28% of those searches result in a purchase.
Faster conversions. Google Maps results are interactive, allowing customers to take direct actions from the listing itself. This eventually leads to faster, better conversions.
Google Maps listings are interactive because it shows users your business's phone number, email address, website URL, and physical address. This gives potential customers the means to engage and interact with your company in a way that best suits them. Hence, improving your chances of making a sale.
Ranking on Google Maps SEO vs. Ranking on Local SEO
Google Maps SEO and Local SEO are both important tools for business owners. Whether they are looking to increase their online visibility or drive more traffic to their store. But there are a few key differences between the two.
Google Maps SEO specifically focuses on optimizing a business's listing on Google Maps. This is done to maximize brand exposure and ranking within the Google Maps search results.
Whereas Local SEO takes a more comprehensive approach that involves optimizing the business's website and online presence. This is so it can rank higher in the local search results across different search engines, including Google. This will help you gain better visibility and ranking in local search results, which has a broader scope compared to Google Maps.
Here are examples between the two terms:
Google Maps SEO focuses on location-based keywords, such as city or town name (e.g. "Los Angeles" or "New York City"), street name (e.g. "Main Street" or "Elm Street"), and nearby landmarks or points of interest (e.g. "Eiffel Tower" or "Statue of Liberty").
Local SEO also focuses on local-specific information, such as your business's name, address, and phone number, collectively called NAP.
Google Maps SEO and Local SEO have different goals, but when used together, they can greatly increase your organization's visibility and bring more customers to it.
How to Rank Higher on Google Maps - Step-by-Step
Here are the nine steps you need to take to secure a higher ranking on Google Maps:
Step 1: Add Your Business to Google Maps
The first step to ranking higher on Google Maps is to have a Google Maps listing in the first place.
If you have made one already, you can skip ahead to Step 2. If you do not have a listing or are unsure, simply follow the below points:
Open Google Maps on your computer (Google.com/maps) or smartphone.
Enter your business name in the search bar.
If your business appears in the drop-down menu with the location next to it, you have a listing. If a business name doesn't appear, you will see an option in the drop-down menu to Add a missing place. Click on it.
Follow the displayed prompts on your screen. This mainly involves filling out basic business information, such as business name, category, and location.
Adding your business to Google Maps is incredibly easy. So, it is always best to check and ensure your business listing exists.
Step 2: Claim and Optimize Your Google Maps Business Listing
The next step is to claim and optimize your Google Business Profile (GBP), formerly known as Google My Business (GMB).
It is important to understand that creating a listing is not the same as claiming a listing. While the former requires you to provide the link, category, and location, the latter will have you go into more detail about your business. The important thing here is the more information you include in your business listing, the higher your chances are to rank higher on Google Maps.
You cannot proceed with the other steps without claiming your listing. Plus, GBP indicates to Google your business's existence. And the information presented here is assumed to be accurate and most relevant.
Note: Although unlikely, if you find someone else has claimed your business listing on Google Maps, you can do the following:
Ask coworkers if they claimed it.
Allow Google to contact the individual.
Follow Google's prompts on the Google My Business page.
Contact Google's Twitter team for quick assistance.
Fields you should optimize for when verifying your Google Business Profile
Add business hours: Update your working hours correctly so potential customers know when to visit your office or store.
Add up-to-date contact information and website: Add contact and website information for Google to provide accurate information on Google Maps.
Include local contact details: Use a local telephone number with the area code of your location. Not only will this rank higher on Google Maps, but it also verifies for searchers that your business is in that area.
Remove duplicate information: Avoid duplicate information and update precise data to avoid getting penalized by Google.
Optimize your business description: Provide a clear overview of your business and include unique attributes to attract searchers.
Categorize your business correctly: Choose the primary category that best represents your business and any secondary categories that apply to improve your Google Maps ranking.
Include business-related keywords: Just like traditional SEO, Google Maps uses different algorithms to provide search results. So, including relevant keywords in your Google Business Profile listing can help you rank higher. Add them to your business description to improve your ranking for searches for products and services.
Add photos: Add photos for increased website clicks and driving direction requests.
Google will then compare your listing details with local directories and other resources to ensure accuracy. We will cover this in more detail later.
Step 3: Get More Customer Reviews
The one thing about Google is it loves what customers love. So, if your business listings have more positive reviews, the search engine will automatically favor it over your competitors.
But how do you get more reviews on Google?
Ask existing clients to leave reviews, especially when they are satisfied with your product or service. Alternatively, you can create a campaign via email or social media, asking the reader to rate your business on Google. Consider providing an offer as an added incentive to inspire action.
Here is where things get more interesting. Reviews have their own ranking that highlights some reviews over others. This includes:
Review score. Stars are not the only thing Google sees. The search engine also scores reviews using sentiment analysis experiments.
Review quantity. Having a greater number of reviews improves business visibility on Google Maps.
Keyword additions. Google favors reviews with targeted keywords over non-targeted ones.
That said, simply getting more views is not enough. Google also pays close attention to how actively a business responds to reviews, regardless of whether they are positive or negative.
Step 4: Optimize Your Business Website for Local Search
There is a strong connection between organic traffic and growing positions on Google Maps. So, while having a website is not mandatory for Google Maps, optimizing it for local search intent can certainly help you secure a higher ranking.
The following are a few tips to help you optimize your website:
Add Local Keywords
Optimize your website with local keywords.
Instead of just using generic keywords like "best leather bags," try incorporating the name of the location you operate in, such as "best leather bags in Los Angeles." This will enable Google to understand your relevance to that specific location. Additionally, try optimizing "near me" keywords to attract potential customers searching for businesses in their immediate vicinity.
But how do you identify the right keywords?
Leverage a tool like AccuRanker to find new local keyword ideas and track keyword rankings within a street, zip, and city. For example, if you own a bakery in Brooklyn, you can use AccuRanker to find local keywords like "best pastries in Brooklyn" or "freshly baked bread in Brooklyn" and track how well they are ranking.
If you operate in multiple locations, AccuRanker also lets you create separate local landing pages for each location and optimize them for relevant local keywords, such as nearby sites and cities. For example, if you own a chain of restaurants in different cities, you can create a landing page for each city and optimize it with keywords like "Best Italian food in Miami" or "Best seafood in San Francisco."
Design a Mobile-Responsive Website
With 60% of Google searches happening on mobile devices, your website must be responsive for both mobiles and desktops. Not only will it provide a seamless experience for your customers, but it also makes it more likely for you to rank higher on Google Maps.
Embed a Google Map
Make it easy for customers to find you by adding a Google map to your website, preferably on your 'About' and 'Contact' web pages.
Not only will this help Google connect your business with your location, but it will also make it easier for customers to find directions to your business. For example, if a customer is on their way to your restaurant from the airport, they can quickly find directions on your website.
Google Maps API is not free for heavy usage. However, you can create a free account with Google Cloud Platform and receive a $300 credit. This will allow you to keep track of your usage and prevent overspending. Consider it as a small investment for the added convenience and visibility it will provide to your customers.
Step 5: Post Linked Content and Engage Regularly
If you post regular updates to your GBP profile, Google will reward your listing with higher Google Maps visibility. This is because the search engine takes regular posting as a signal that you proactively manage your listing and engage with high-intent users.
A few content update ideas include general business updates, special offers, links to relevant blog posts, and hosted events. Try adding photos to updates to boost your engagement in terms of clicks or shares. If you do not add photos to your listing, users will see a generic map image like this:
Engaging regularly with the local community also improves Google Maps' visibility. The following are a few engagement ideas that will make Google see your business as a thriving part of the community:
Publish content on upcoming local events and include links to announcements.
Collaborate with local service organizations and promote their pages through your channels.
Seek out opportunities to get your business mentioned in local news stories.
Build relationships with other local businesses and explore potential partnerships.
Sponsor local events to increase brand awareness and show community support.
Step 6: Add Local Schema Markup to Your Website
Local schema involves wrapping code around your content to make it easier for search engines to crawl and index. It covers the same business details you would add in your GBP for search engines like Google to cross-reference. For example, address, social media profiles, and business operating hours.
Google prefers standardization when it comes to content structuring, especially for business details. Local Schema allows you to standardize your details, signaling to search engines about your business's authority and relevance.
Step 7: Align Citations With NAP
Being the most important pieces of directional information in your GBP, your business's name, address, and phone number or NAP must be consistent and accurate across all local listings. This includes references from third-party sites, also called citations, to your business.
Suppose your business is listed in a few different directories where some part of your address is abbreviated (for example, St. instead of Street). This slight variation creates volatility with NAP citations that may suppress your online ranking.
To avoid getting penalized, check your NAP citations on the web. Find your business listings on Google, and visit every site to check for NAP consistency. If not, fix them immediately.
Step 8: Build Local Backlinks
Backlinks, also known as inbound links, are an essential aspect of your local SEO strategy. They involve getting relevant, local websites to link to your primary website pages, which helps validate your business from both a local and product/service perspective.
To ensure that your links are effective, make sure that your listings in local directories are properly categorized and that the links are "follow" links, which allows Google to recognize the source of the link to your content.
Building local authority through backlinks is a great way to establish credibility for your business. Some directories may likely charge for backlinks, but there are also opportunities to secure non-paid links from relevant partners, industries, or service organization sites.
Step 9: Leverage Social Signals
Social Signals are based on your business website's likes, shares, and overall social media presence that influence your Google Maps ranking.
To get social signals, run social ads and execute social media marketing strategies that put you in front of potential customers and bring more web traffic. You can also consider running Google Maps ads, where your business listing will appear on Google Maps SERPs, above the organic results.
As with any PPC campaign, this will put you above other results, but traffic through the ad will be directed to your GMP listing, not your website.
Final Say
That is everything to get your local business rank on Google Maps.
Understand that building local authority and expertise online takes time, but your efforts will pay off if you are consistent. It is why after implementing our listed steps, you must regularly monitor your Google Maps rankings.
AccuRanker makes this incredibly easy by allowing you to automate the process. Track your rankings within the city, county, street, or zip, and get notifications delivered to your email in case of any changes, so you can action them immediately.
Start your competitor keyword analysis with AccuRanker today.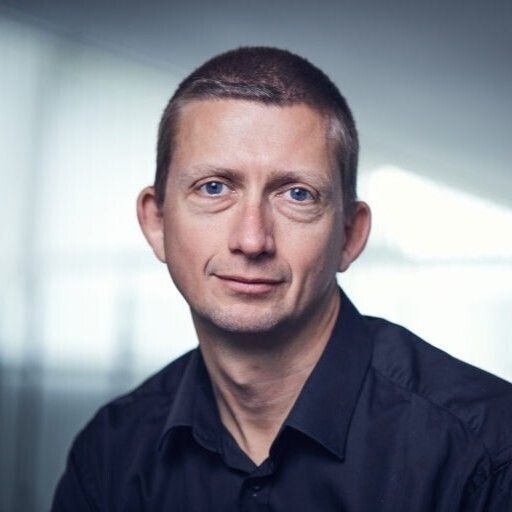 Chief Marketing Officer at AccuRanker
As the Chief Marketing Officer at AccuRanker, Bo is responsible for all aspects of AccuRanker's marketing - including outlining and implementing the company's worldwide marketing strategy and branding. A marketing senior with more than 20 years of software marketing experience, Bo has both firsthand and strategic experience with all major marketing tactics and technologies.