5 Ways a SERP Rank Tracker Will Help Your Business
Last updated on Monday, November 28, 2022
An SEO strategy must have a clear goal (a keyword to target) and a way to measure progress. You cannot measure it when you do not have the means to track it. And rank tracking is not something you can do efficiently with free tools, beyond the first page of Google.
Google shows different search results for each person. The results vary according to the person's location, search history, and interests. So, what you see on SERPs is not an accurate representation of the average data for a particular keyword. However, using a SERP rank tracker helps you with an objective view of what is working and what triggers each of the SERP features for specific keywords.
In this blog, we will look at ways a SERP ranker tracker can help your business grow and prosper.
What Is A SERP Rank Tracker?
A SERP rank tracker makes keyword tracking easier by removing the traditional spreadsheet from the picture. It helps you monitor all the keywords and track SEO campaigns. It also gives you a complete view of the search volume data, which you can use to craft better SEO strategies.
A SERP rank tracker helps you analyze organic search traffic. So, you can track the amount of organic traffic top results get from all the keywords they are ranking for. And, by analyzing the top-ranking keywords, you can gain insight into strategies on how they were used in the content.
There are various features a SERP rank tracker can have. Some of these include:
Data Segmentation
SERP History
Analyzing Local SERPs
Authority and Link Profile Strength
How Does a SERP Rank Tracker Help You?
1. You can track your campaign keywords rankings
Getting on the first page of SERP takes time, careful planning, and keyword research. But most marketers forget they need to track the keywords and monitor them daily. And if you fail to track your daily rankings, it will eventually lead to a failed SEO campaign. Because you may not be up to date with Google's algorithm changes.
SERP tracker helps you measure the success of your SEO campaigns. By tracking the movement of your website's ranking over time, you can understand which SEO tactics are working for you and which need improvement.
This data will help you to make more informed decisions when it comes to allocating your marketing resources.
2. You can track your competitor's SERP rankings
A SERP tracker helps you track your competitor's positions. This can give you a better idea of where you stand in comparison to the competition and what you need to do to improve your rankings.
Therefore, a SERP ranker tracker is a valuable tool for improving search engine rankings. By tracking your competitors' positions, you can better understand what works best.
You can analyze their SEO process, such as their title tags, URL, and meta description, to rank higher on SERP. By monitoring your competitor's search performance, you can:
Stay updated with any new strategies they are using and can modify your current strategy to keep up with trends
Discover any new SERP competitors
Track new algorithm updates at the initial stages
It will help you identify reasons for the quick drop in your search rankings
Once you begin with content marketing, you will realize there are regular updates regarding search engine algorithms. And without tracking your search rankings, you can never know the reason behind the sudden drop in organic traffic.
Tracking SERP results helps you to identify opportunities for improvement. If you are not ranking as well as you would like, a SERP tracker will help you recognize potential areas of opportunity, such as key phrases you might be missing or backlinks you could be building.
3. You can identify if your current SEO strategy is paying off
If you are investing your time and resources in SEO, you need to know whether it is all working out or not.
Tracking SERP results is a factor in measuring the success of SEO efforts. Sure, you can observe and keep a mental track of the progress, but that is not a job as a person you need to do if you invest in the right SERP rank tracker.
The software has a vastly superior memory, and with it, you can see exact changes over time. That way, you know when you have hit a rock and can strategize changes to algorithm updates or any sudden effects.
4. You can monitor the performance of the keywords you are trying to optimize for
Even if you have crafted the best possible strategy, it would not be long enough when you need to optimize it according to the search engine's changing algorithm. A SERP tracker allows you to monitor the performance of the keywords you are trying to optimize for.
Not only that, but it allows you to track your competitors' rankings and find opportunities for you to create skyscraper content that can help you outrank them in search engines.
In addition, you can find high-ranking sites with which you can partner by offering additional incentives and add the essential link juice to help you boost your rankings.
5. You can provide client reports to better drive results
A SERP rank tracker provides you with all the relevant information for your SEO strategy. By compiling this information, you can provide clients with reports that show data on the overall performance.
With up-to-date reporting, you can see trends that can indicate a rise or fall in rankings Therefore, an action plan can be put in place to address any issues for improvement.
Furthermore, enabling you to monitor click-through rates (CTRs) and conversions, providing an overview of the return on investment (ROI).
What Should You Keep in Mind While Choosing a SERP Rank Tracker?
Choosing a SERP tracker can be challenging, and the countless options do not make it any easier for you. Therefore, here is a list of things you need to look for before choosing the right SERP tracker for your organization.
1. Accuracy of ranking
Nothing is more frustrating than investing in a tool only to get incorrect data. So, while choosing the SERP rank tracker, ensure the accuracy of its results. Failing to check this might result in wrong decisions which can negatively impact your SEO strategies.
2. On-demand updates
SEO is a fast-paced industry, and there are high chances that if you are trying to tackle a niche-specific keyword, then SERP trackers might not have it in their database. However, they should be able to crawl for that keyword and generate results for you quickly.
At AccuRanker we understand the need for on-demand data, and with it, you can refresh your keyword ranking whenever you need.
3. Right features
As you progress with your SEO strategy, you will need more than a few limited features. So, before you settle down with one, you need to ensure that it has enough features, such as analyzing featured snippets or any other special search results that Google promotes.
It should also analyze the keyword difficulty and other factors including the number of links that you might need to get to a particular page on page one of Google.
4. Multi-platform analysis
SERP trackers give you a multi-platform analysis of your search engine ranking even as far as YouTube, Amazon, and Yahoo.
But not every SERP tracker would do. The data you wish to monitor matters along with pricing. For example, if you have the requirement for scrutinizing historical keyword search volumes, then AccuRanker is the best solution for you.
5. Option for a free trial
When you invest in a tool, you do not want to spend weeks or months trying to figure out the ins and outs of it. Choosing a SERP rank tracker with an easy-to-use dashboard is a crucial feature you cannot afford to ignore. So, taking a free trial and testing out its functionalities is important for finding a SERP tracker that is the right fit.
Having an option for a free trial helps you determine if all the features are useful for you and can earn a better return on your investment.
We would suggest taking up a few free trials for your top three options. They all will have different user experiences, and there might be one that you prefer.
Choose a SERP Rank Tracker That Brings You Results
Tracking SERP results is a core part of your SEO strategy, and the right SERP rank tracker can help you accelerate the process with the perfect set of features. However, not using one can push you behind your competitors regarding speed and data accuracy.
AccuRanker can help you build your organic visibility by targeting various SERP features on Google. You can gain a better understanding and perspective of the SERP features responsible for driving traffic to your site and strategize your next step.
Start increasing your organic traffic today with AccuRanker.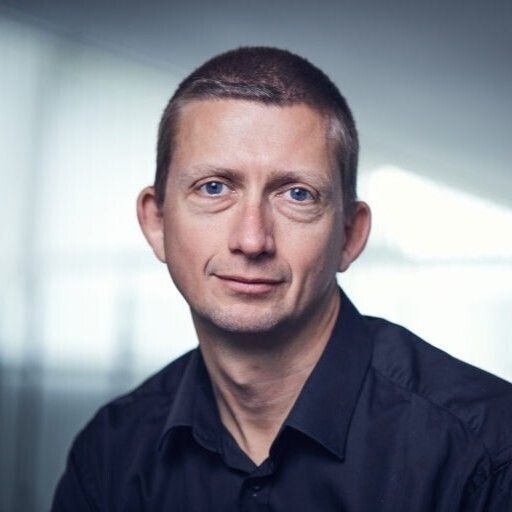 Chief Marketing Officer at AccuRanker
As the Chief Marketing Officer at AccuRanker, Bo is responsible for all aspects of AccuRanker's marketing - including outlining and implementing the company's worldwide marketing strategy and branding. A marketing senior with more than 20 years of software marketing experience, Bo has both firsthand and strategic experience with all major marketing tactics and technologies.