SEO Keyword Finder as an Important SEO Strategy Part
Last updated on Tuesday, November 15, 2022
A keyword finder is beyond essential when it comes to improving your SEO (search engine optimization) strategy. A keyword finder will help you research and identify relevant keywords. And by doing so, you can optimize your content to achieve higher rankings in search engines.
In this article, we look at the important role a keyword finder plays, along with how to benefit from its use with your SEO strategy.
What is a Keyword Finder?
Keyword finder, as the name implies, is a tool that helps you find the keywords for your content; be it a website or blog. And not just any keywords, but the right keywords. It is an essential tool to have and use for a successful SEO strategy.
When it comes to choosing the right keywords, many factors need to be taken into consideration. These factors include search volume, competition, and relevance. With a keyword finder, you can narrow down the options, so that the best keyword(s) are chosen for your content.
A keyword finder can greatly improve your website's ranking in search engines, along with an increase in traffic to your website. For anyone who wants to have a successful SEO strategy, using a keyword finder is the best place to start.
What Are the Benefits of Using a Keyword Finder?
Finding the right keywords for your website
The main benefit of using a keyword finder, quite obviously, is finding the right keywords for your website. This ensures that your website will appear in the top results of search engines, for the relevant queries.
Increase in web traffic
Another benefit of using a keyword finder is that it increases traffic to your website. This occurs due to the direct result of using relevant keywords, thereby appearing in the top search results in search engines. An increase in web traffic will lead to more leads and conversions into sales.
Stay ahead of the competition
Using a keyword finder will also benefit you by staying ahead of the competition. By researching and finding the right keywords, you will attract more traffic to your website. So, it is likely that people will visit your website before they visit the website of your competition.
Save time and money
The other benefit of using a keyword finder is that you get to save time and money. Once you have found the right keywords, you will not need to spend time or money on other marketing strategies. Because with the right keywords you can apply your SEO strategy, effectively and efficiently.
Search Intent
A bonus benefit is knowing the search intent of a keyword. By understanding the search intent, you will know the purpose of why someone is searching for the keyword. And this will benefit your SEO by being able to analyze and optimize your content.
What Are the Main Features of Using a Keyword Finder?
As a marketer, anyone who has tried to optimize a website for search ranking knows well and truly how important keywords are. Using the right keywords can be the difference between being on the first page of SERPs search engine result pages or the tenth page. And let us be honest, nobody likes being on the tenth page.
Although in theory, it may sound easy to find keywords, unfortunately, that is not the case. It is much harder than it seems and requires extensive knowledge along with various other factors. Knowing which keywords are the most effective for a particular website takes time and strategy.
That is why research, and the use of a keyword finder tool, will help you immensely. By finding the best keywords, amongst the high volume and competition, you are giving yourself the best chance to rank higher in search results.
In addition to finding the right keywords, you can also track the progress. By tracking the rankings for specific keywords, you can measure the performance of your SEO efforts. And accordingly, you can make necessary adjustments to your strategy.
There are many keyword finder tools available to you on the market. Basically, they all do the same thing. You enter website and keyword information, and the tool goes to work for you. In no time at all, you will have a list of keywords that are suited to your website and SEO goals.
Finding New Keywords
Keyword finder research tools
There are several different keyword research tools available online, such as Google AdWords Keyword Planner and AccuRanker's keyword discovery. Here, you will find the keywords relevant to your business that have a high search volume.
Analyze competitors' keywords
Look at your competitors' websites and see the keywords they are targeting. This will give you ideas on some new keywords you can target.
Long-tail keywords
Long-tail keywords are a more specific search and usually have a lower search volume than shorter keywords. However, they can be easier to rank for and still be effective in driving traffic to your website.
Keyword modifiers
Keyword modifiers are words added to the core keyword to make the search more specific. With modifiers, your keywords become long-tail keywords. For example: If you sell furniture, you could use the modifier outdoor, indoor, leather, or timber. This will help you find more keywords that people are searching for when looking for products like yours.
Ask your customers
A great way to find out what keywords people are using to find your business is by simply asking. This can be done via a survey or by asking your customers who visit your store. By applying the above tactics, you can find new keywords that will be relevant to your business. And, with a high search volume. This will improve your SEO strategy and get more traffic to your website.
How Does a Keyword Finder Help With SEO?
As you know, SEO is all about ranking high in Google for certain keywords. And the first step to ranking high is, of course, finding the right keywords. That is where a keyword finder comes in. Keyword finder is a tool that helps you research and find the right keywords for your SEO strategy. It works by analyzing your website and giving you a list of related keywords that you can target.
There are a few different ways to use a keyword finder. You can use it to research new keywords or to find new variations of existing keywords that you are already targeting. Either way, it is an essential tool for any SEO strategy.
By simply entering your website's URL into the tool and hitting "search", it will then give you a list of related keywords that you can target. From there, it is up to you to decide which ones are worth targeting in your SEO strategy.
A Tool You Cannot Live Without
As a marketer, you already know that keywords are important for your site's success. After all, keywords are how potential visitors find your site in the first place.
Once you have selected target keywords, it is time to start incorporating them into your site's content. This means using them in your titles, meta descriptions, and throughout your site's pages. By doing so, you can help improve your site's visibility and ranking for those keywords.
So, if you are serious about your SEO strategy and improving your search engine ranking, then you cannot live without a keyword finder tool.
Start increasing your organic traffic today with AccuRanker.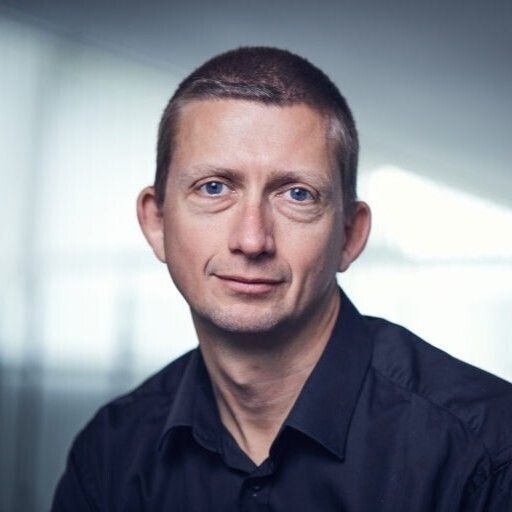 Chief Marketing Officer at AccuRanker
As the Chief Marketing Officer at AccuRanker, Bo is responsible for all aspects of AccuRanker's marketing - including outlining and implementing the company's worldwide marketing strategy and branding. A marketing senior with more than 20 years of software marketing experience, Bo has both firsthand and strategic experience with all major marketing tactics and technologies.