The Benefits of Using a Backlink Checker
Last updated on Monday, November 14, 2022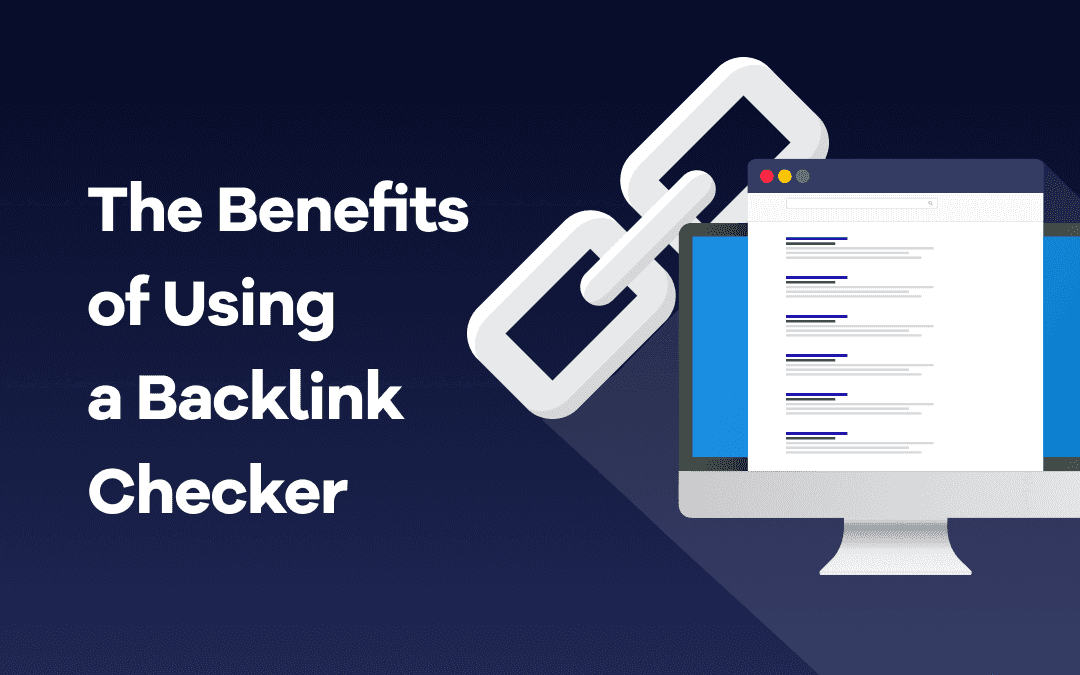 This article will help you understand what backlinks are, why they are important, and how a backlink checker can help you build quality backlinks faster.
Did you know that only 9% of content gets traffic from Google? While the remaining 91% get none.
Often, the reason is poorly planned content or a lack of quality backlinks.
Strategic and high-quality content will build backlinks on its own over time. But waiting for backlinks means letting your competitors win at the SEO game.
Instead, it is better to proactively build your backlink profile and increase your chances of showing up at the top of the SERPs for target keywords.
This is where a backlink checker can help you out.
What Are Backlinks?
Backlinks, also called 'inbound' links, take visitors from one website to another. For example, if an article on another site links out to one of your landing pages, that is a backlink.
Backlinks can also function as "votes" for your website's quality, especially when they are coming from a credible source. Google likes backlinks because they show that your page or website is worth linking to. When other people trust your website, so does Google.
Why Are Backlinks Important?
Here are two ways quality backlinks can benefit your website:
Improve search rankings
Backlinks are one of the key ranking factors Google's algorithm takes into consideration. The more high-quality backlinks you have, the faster search engines can find and match your pages to relevant search queries.
Plus, if you couple your strong backlink profile with great content, you are even more likely to rank higher in search results.
Note: A page can have multiple backlinks from one referring domain. However, backlinks from multiple referring domains have a much stronger impact on your rankings.
Increase traffic
Backlinks are not just great for SEO. They are also excellent tools for generating traffic. When credible websites link out to your pages or resources, they are redirecting their visitors to your website.
Since clicking on links is intentional, this referral traffic is often interested in your content or products. This makes them more likely to convert into leads or customers.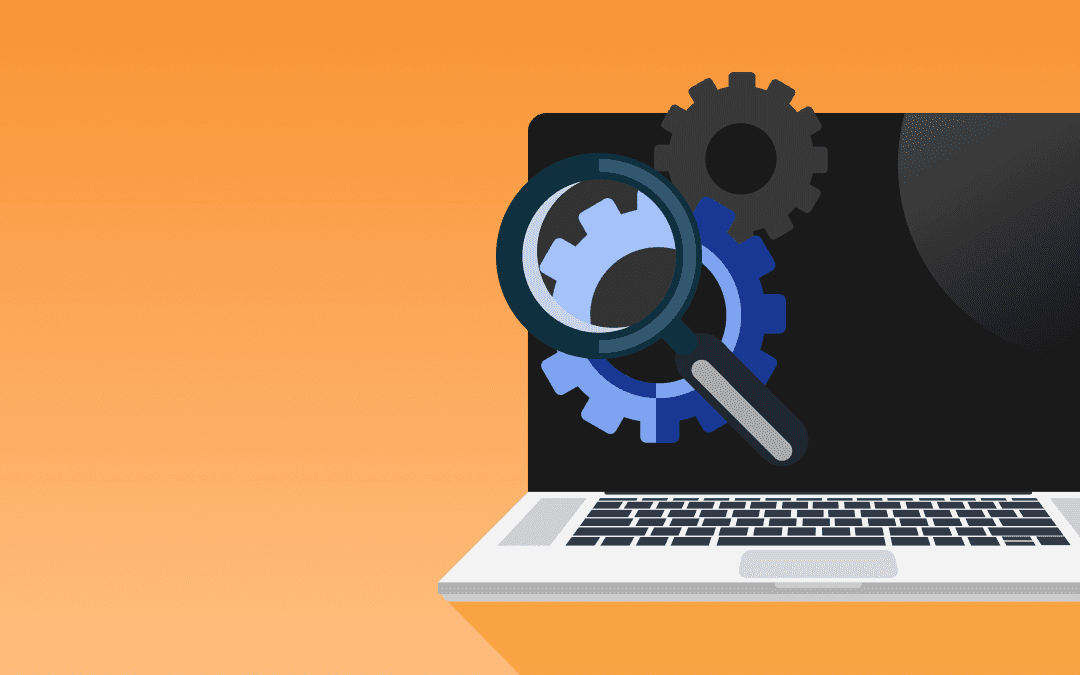 What Criteria Makes for a Quality Backlink?
Not all backlinks help your website's SEO. Some backlinks pass little to no authority to your website, while others can even hurt your rankings.
Knowing which backlinks are worthwhile is important for focusing your link-building efforts. Below are four factors that make for a quality backlink:
Relevance
Websites linking back to you can be relevant in three ways:
Topical relevance: When the website giving you a backlink is relevant to your niche. For example, a gardening blog can link to your online plant shop.

Contextual relevance: When a website linking back to you is not relevant to your specific niche, but the anchor text or source content is relevant. For example, a fitness website links out to your plant shop from an article on healthy vegetables for weight loss.

Locational relevance: When a website linking back to you is targeting an audience in the same area, city, or region as yours. For example, let us say your plant shop is based in Lewiston. A location-relevant backlink would be when a lifestyle blogger in Lewiston links to your website.
Domain Authority
Some websites have higher domain authority than others due to various factors, such as valuable content, more backlinks, trustworthiness, and age.
Backlinks from high-authority sites can benefit you more than backlinks from low-authority sites when it comes to improving search rankings and building credibility in the eyes of Google. However, this does not mean you should reject all backlinks from low-authority sites.
Sometimes, backlinks from relevant, high-authority pages of low-authority websites can pass more authority to your site than backlinks from low-authority pages of high-authority websites.
Consistent Traffic
Your backlinks should be coming from websites that get consistent traffic. Consistent or steadily increasing traffic indicates that a website is using SEO best practices and white-hat techniques.
If you notice one or more significant dips in a website's traffic, you might want to avoid backlinks from there. There is a high chance that the website was penalized by Google in the recent past.
Also, just because a website is getting consistent traffic does not mean the page linking to you also gets high traffic. The quality of your backlink depends more on the source page than the source website.
Dofollow Link
There are two types of links Google's algorithm crawls: dofollow and nofollow.
Nofollow links do not pass link equity (or link juice) to the target site. These links do not influence search engine rankings in any way, and Google often skips crawling them.
Nofollow links have a nofollow tag in their code. This tag usually looks like this: rel="nofollow". You can find this tag by right-clicking the link and clicking "inspect."
Dofollow links do not have a nofollow tag. Search engines crawl these links, and if they are high-quality, they can positively influence your search engine rankings and backlink profile.
Quality backlinks are usually dofollow, so you should go after them. However, this does not mean you should disregard all nofollow links.
Nofollow links can make your backlink profile diverse and authentic. They can also bring in plenty of referral traffic, especially if they are relevant and coming from popular sites.
Using a backlink checker can help you identify and get more quality backlinks. Let's take a deeper look at what backlink checkers are and why they are useful for your business.
What Is a Backlink Checker?
A backlink checker is an SEO tool that gives you a complete picture of your backlink profile. Most backlink checkers also allow you to look at your competitors' backlink profiles.
You can use backlink checkers to build strong backlinks, avoid spam links, improve search rankings, and grow your business overall.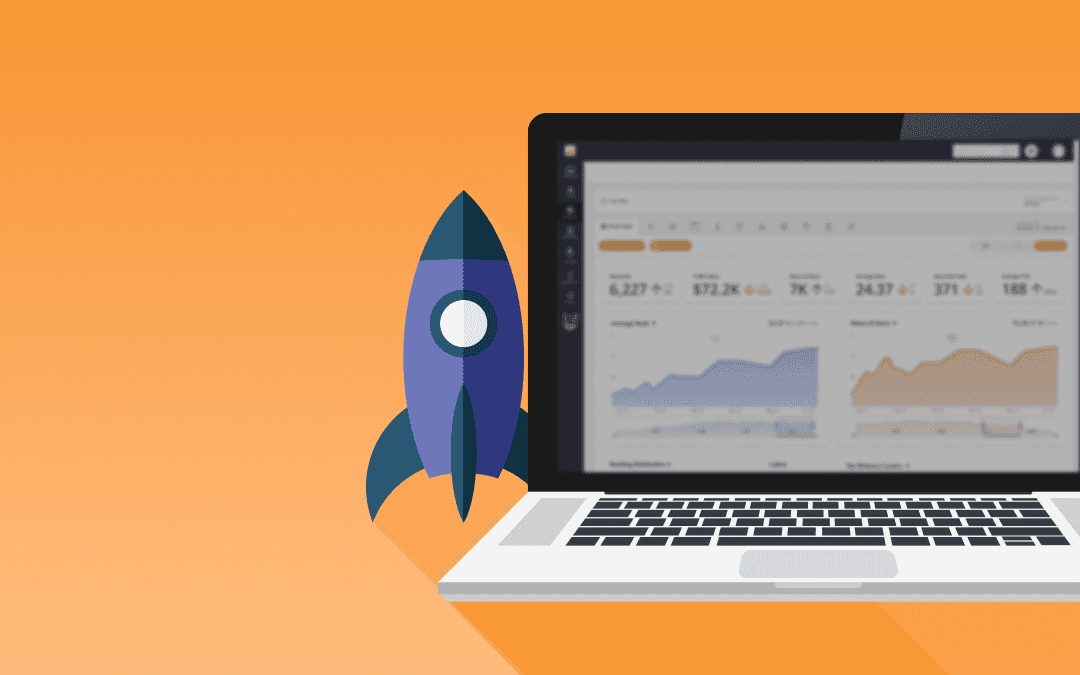 How Can a Backlink Checker Help Your Business?
A backlink checker is an essential SEO tool that can help you earn high-quality backlinks and build mutually beneficial relationships in the process.
Here are three ways using a backlink checker can benefit your business.
Secure Better Backlinks
A backlink checker can help you view all the referring domains and links that point to different pages on your website. Tracking this information can help you get higher-quality links.
Here is how:
Anchor Text
Anchor text is the hyperlinked text that links back to your website. Google looks at anchor text and its language to better understand your website.
If someone has linked back to you but could have used more relevant anchor text, you can reach out to that website and suggest the changes.
It would be helpful if you provide some context around why you feel the current anchor text is irrelevant and the suggested one is better.
Broken Link
Fixing your broken links should be a high-priority task.
However, if this is something you have not paid attention to, you can look through your backlinks via a backlink checker and see if any site is linking back to your broken page.
If so, sort out the broken link and immediately reach out to that website to replace the link with the correct one if needed.
Content Update
If someone is linking to an old piece of your content while you have an updated version of it on your website, you can reach out to them and introduce them to the updated version.
They will be likely to accept your suggestion as linking out to outdated information can also harm their own site's credibility.
Get Rid of Bad Backlinks
Some backlinks can do more harm than good to your website. You can identify these backlinks using a backlink checker.
So, what are bad backlinks? Here are some examples:
Backlinks from irrelevant websites or with no context
Spam links from competitors trying to hurt your site's credibility
Backlinks from recently penalized websites
Once you have identified bad backlinks, you have two options to get rid of them:
Reach out to the source website and request the removal of the link.
Use Google's disavow tool to stop the algorithm from crawling that bad backlink.
Analyze Competitor Backlinks
Most backlink checkers allow you to spy on your competitors' backlink profiles. This can help you learn from their wins and take advantage of their mistakes.
Here are some ways you can analyze competitor backlinks to improve your business:
Which websites are linking back to your competitors?
Find high-authority websites that are relevant to your niche. If they are linking out to your competitors, they might be willing to link out to you as well, provided you offer value.
Identify high-authority pages on these websites that can benefit from a specific page or resource on your website. Then, reach out to their SEO or content manager to request a link back.
Is there a website linking back to your competitor's broken link?
Reach out to that website immediately, let them know they have a broken link, and introduce a relevant and updated piece of content from your website that they can replace the broken link with.
Do you have a better piece of content than your competitor?
If yes, reach out to the website linking back to an old or low-quality piece of your competitor's content and ask them to replace it with your fresh piece of content. Make sure you explain why your resource is better and how it would benefit their readers.
Grow Your Business with a Backlink Checker
Building quality backlinks is just one aspect of growing your business. However, it is important if you want to build a strong, credible online presence.
A good backlink profile helps your site rank higher for target keywords, generate more quality traffic, and even drive more leads and sales.
Using a backlink checker can make this process faster and easier by giving you insight into not only your backlinks but also your competitors.
Start increasing your organic traffic today with AccuRanker.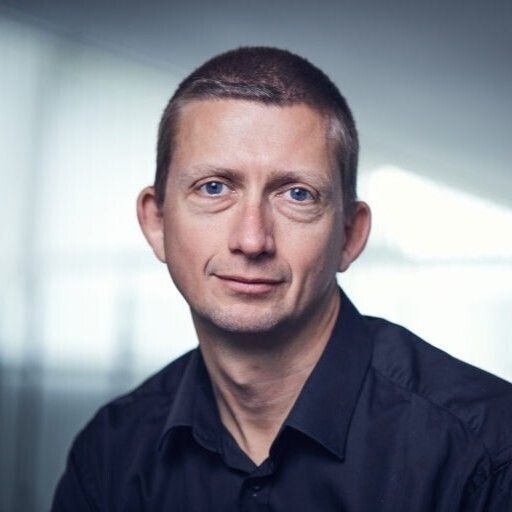 Chief Marketing Officer at AccuRanker
As the Chief Marketing Officer at AccuRanker, Bo is responsible for all aspects of AccuRanker's marketing - including outlining and implementing the company's worldwide marketing strategy and branding. A marketing senior with more than 20 years of software marketing experience, Bo has both firsthand and strategic experience with all major marketing tactics and technologies.