Google Business Rank Checker: Local SEO Tracking Tool
Last updated on Tuesday, November 29, 2022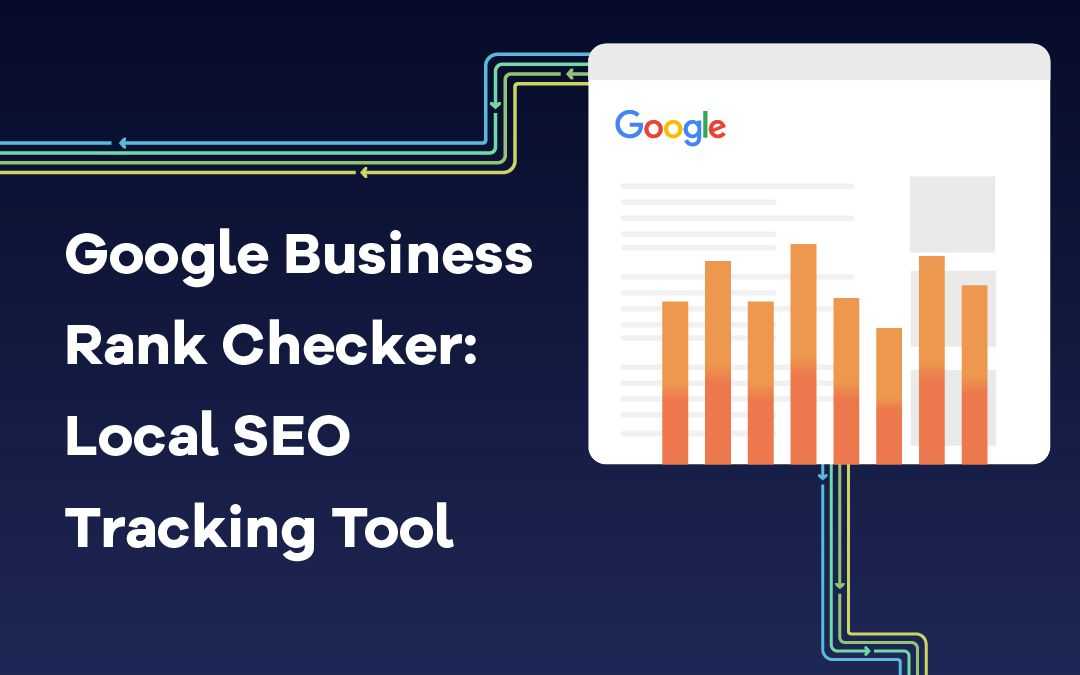 ​​ Understanding how Google works feels like stepping into the magical world of Hogwarts.
There is so much to keep up with and do to build a solid online presence. But while the world of search can feel like a fantasy, where your content ranks on the search engine results page (SERP) depends on how well you understand Google's ranking algorithm.
But how do you know if you are on the right path? That is where a Google business rank checker comes into the picture.
What Is a Google Business Rank Checker?
A Google business rank checker is a keyword checking tool that helps determine your business website's SEO ranking and identify high-ranking keywords that can move you to the top of the SERPs.
Simply enter your business name and location into the search bar of a Google business rank checker. If your business is listed, you will see your business's ranking.
Why Do You Need a Google Business Rank Checker?
Google considers several factors when ranking your website. And applying SEO best practices helps you optimize your content so that it meets the set criteria as much as possible.
But here is the big catch: there are no set rules to getting a higher Google business ranking. You find your way to SERP success by trial and error.
A Google business rank checker gives you crucial insights into how your content is performing compared to your competitors and whether your current SEO strategy is working. For example, if your business website is ranking for your targeted keywords.
If you find your business website is not ranking or where you want it to be, you can guide your content and make data-driven decisions to get a higher spot.
How Does Google Business Rank Checker Work?
A Google business rank checker crawls the search engine using specialized algorithms to determine whether your business website appears in the search results. And, if it does, where? This ranking is determined using several factors, including:
The relevance of your business to the target search term
The number of reviews and ratings your business has
The number of times your business has been listed in Google Maps
The tool then analyzes the information before presenting it in an easy-to-understand format. Think of it as getting a quick rundown of the effectiveness of your SEO strategy.
You can also use the Google business rank checker to automate tracking your business's ranking and send you alerts whenever there are any changes.
Here is what checking your business ranking looks like in AccuRanker: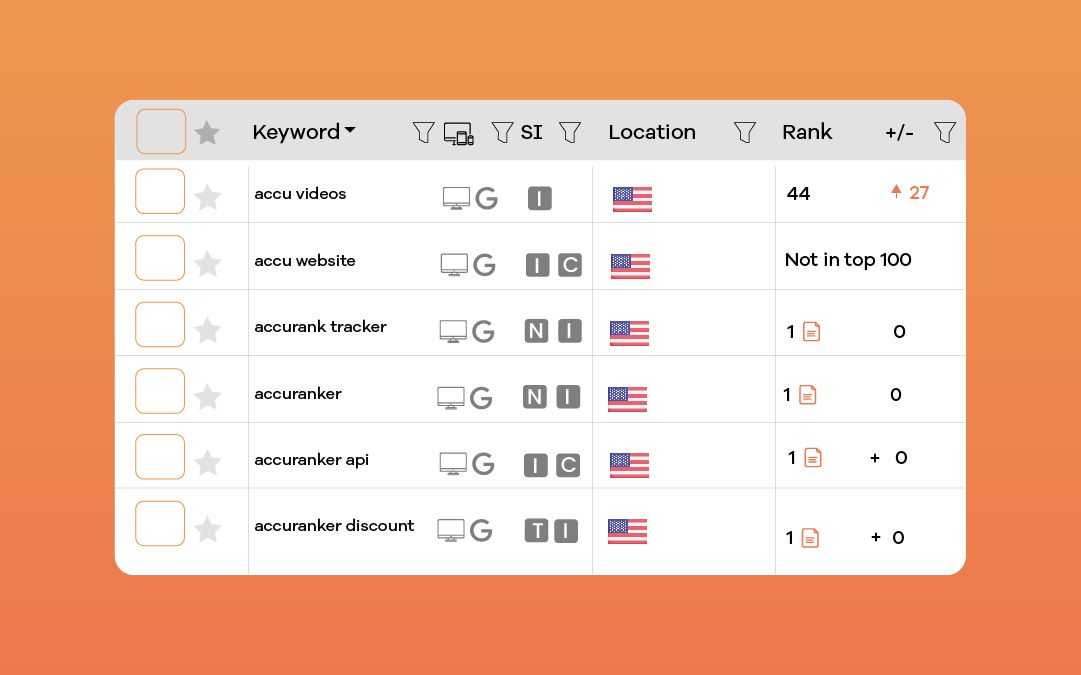 You get a complete breakdown of what the visitor sees on the first page after searching your organization's name on Google. This includes the latest posts from your business's social media accounts and other posts related to your brand.
What Are the Benefits of Using Google Business Rank Checker?
When you own a business, you want your company to be visible in both global and local search results. This ensures your target audience clicks on your website when using search terms relevant to your brand, products, and services.
With a Google business rank checker, you can find your Google keyword rankings faster and take the necessary measures to maximize visibility. But this is one of the many advantages you can expect.
Here are the key benefits of using a rank checker:
A More Refined SEO Strategy
Primarily, a rank checker tells you about your current SEO standings. Use it to prioritize keywords with the highest search volume to drive organic traffic to your business website and identify low-hanging fruit SEO opportunities to deliver results faster.
It also lets you discover keywords and phrases whose rankings you can improve to get more traffic and then accordingly optimize your content.
Better Engagement
Today, Google SERPs are more optimized for search intent than ever. Users do not even have to open the actual websites to get the information they need. All the information they need to contact the business is already there on the search result page.
Businesses tied to a location, for instance, will have all the information the user needs right there on the first page. For example, address, operating hours, phone number, and website link.
Optimizing your Google My Business profile is an important aspect of getting a higher rank in the search engine, which a Google business rank checker makes possible. This enables more interactions with your business and more conversions.
Improved Google Local SEO Rankings
A Google business rank checker provides you key insights to optimize your content, including for local search, to help you improve your SEO ranking and acquire more online and foot traffic for your business.
Whenever anyone searches for local businesses like yours, you will know how to position your content so that Google ranks your website instead of the competition based on geographical proximity and relevance.
On the other hand, poorly optimized content would rank lower than it could, even if you include relevant information for your potential customers.
AccuRanker takes custom local search a step further by allowing you to enter any location around the world to check and track how your business ranks within a street, zip, city, and county.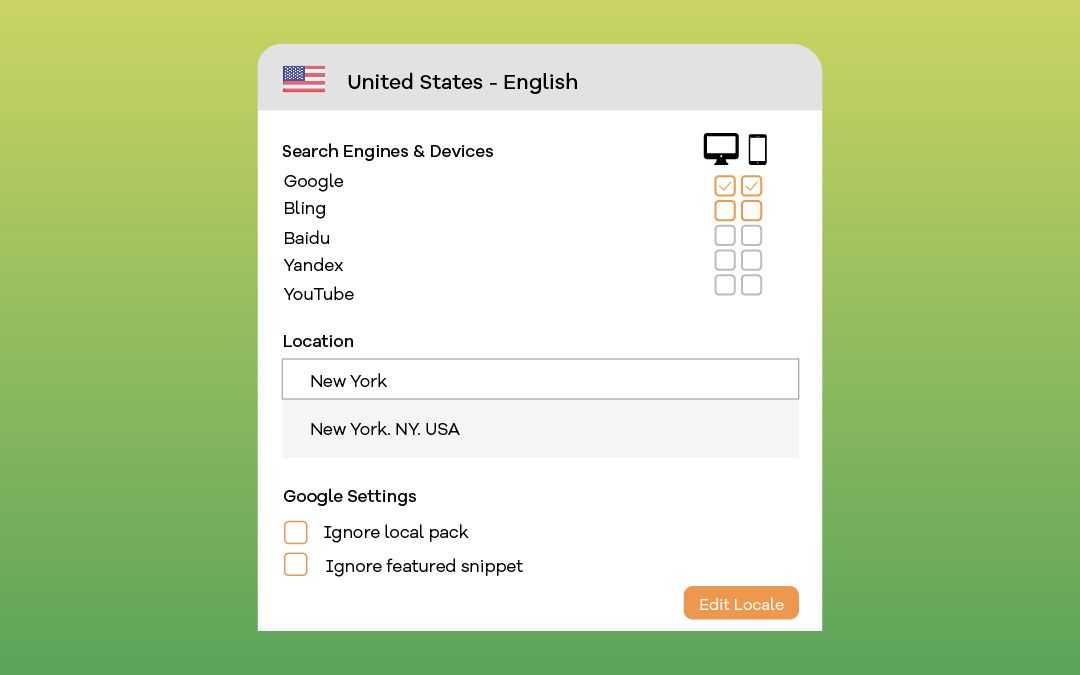 Business Rank Tracking Automation
A Google business rank checker is also a time-saving tool.
As mentioned, you can use the rank checker to automate the monitoring of your business's rank in SERPs. It also sends notifications directly to your inbox in case of any changes to your current search rankings.
If your business rank drops from the first position to the third position, the Google business rank checker will notify you about the change. Thus, enabling you to take prompt action and take remedial measures to control traffic loss.
What Factors Should You Consider When Using Google Business Rank Checker?
Google has not confirmed the factors affecting its algorithm, but experts have recognized a few that make a positive difference.
To help you avoid the never-ending misinformation and bad advice, here is a list of proven Google ranking factors that can improve your business website's ranking:
Content Quality
Google rewards websites that publish relevant, high-quality content by ranking them higher in the SERPs. This means content that is:
Trustworthy: It contains in-depth, useful, and accurate information that is free of spammy links or comments.
Readable: It is written conversationally and organized logically. It also includes related and relevant keywords added naturally to the page, without keyword stuffing.
Matches Keyword Intent: It answers the user's search intent. In other words, it is relevant to them and answers the questions they have about that search.
Fresh: It is new and fresh, enabling you to maintain a good freshness score. In addition to publishing new content, you should also update outdated web pages with new information and relevant keywords to ensure they stay relevant over time.
Keyword Placement
Simply knowing which keywords to rank for is not enough. You also need to add them into the right places to get that coveted number one spot.
Ideally, your targeted keywords should be included in:
Title tag or meta title that appears on the SERP
Meta description that appears below the title tag/meta title
H1 title that appears on the page
H2 headings in the content (aim for at least two)
Page URL
Within the first one hundred words and naturally in the content body
Page Speed
When it comes to Google search results, your website's speed has a considerable influence on its ranking. In other words, the slower your site loads, the more visitors and revenue you will lose out on.
John Mueller, a webmaster trends analyst at Google, recently mentioned on Twitter that the search engine uses coal Core Web Vitals (CWV) to measure a page's loading performance, interactivity, and visual stability.
CWV quantifies a person's experience on your page, determining whether and how they engage with it. This includes:
Largest Contentful Paint (LCP): — How long it takes for the visible elements on a page to load.
First Input Delay (FID): — How long it takes for your page to register the first click or tap.
Cumulative Layout Shift (CLS): — Whether your page has unexpected movements or destructive popups.
To get started, use GTmetrix or PageSpeed Insights to know whether your website's speed needs to be optimized. Then use SEO-focused techniques like lazy loading, image compression, and code minification to improve your Core Web Vitals.
Mobile Friendliness
Back in 2019, Google published a report stating it will now use mobile-first indexing for all new sites, meaning the search engine will rank websites based on their mobile versions rather than their desktop versions.
In other words, if you want your business website to rank higher in the SERPs, you must optimize it for mobile phones.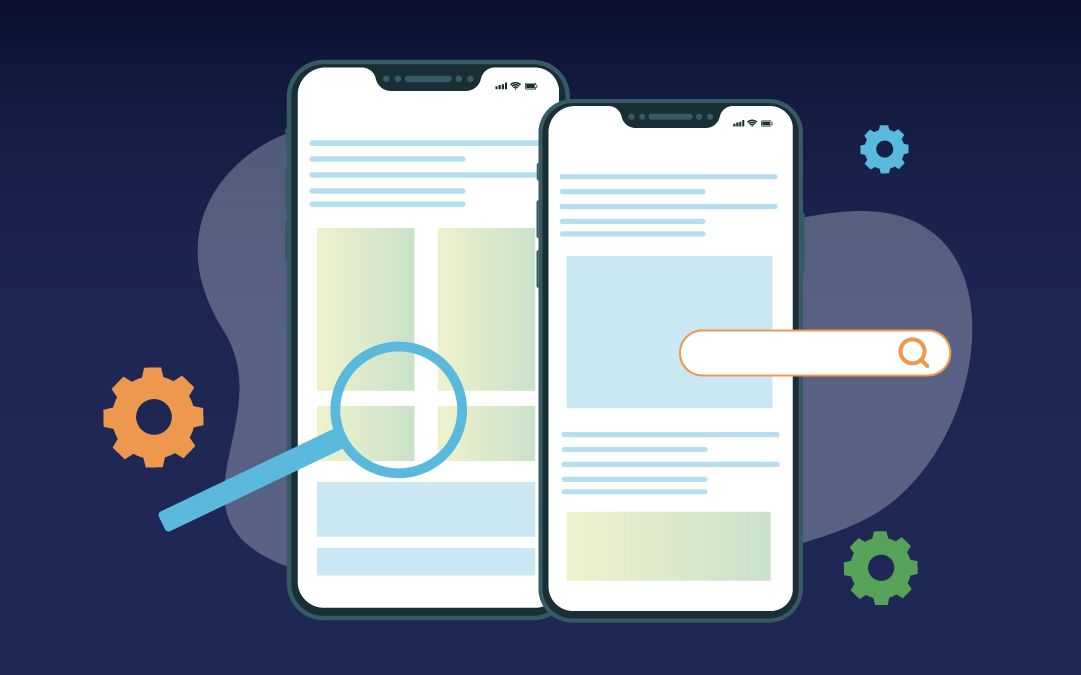 Website Domain Authority (DA)
Every website has a DA score that is determined by calculating top ranking factors, such as the number of links and link root links.
Digital marketers commonly use DA to compare websites to other competitors. You can use it to track your ranking strength and find how authoritative your website is.
While DA is not necessarily a ranking factor, its optimization is. The better your website scores, the better it will rank in the SERPs and the more traffic you will get.
Local Ranking
Google uses three factors: relevance, distance, and prominence to rank for local search.
Relevance connects to how close your business is to the user's search query.
Optimize your business listings, such as Google My Business, and tie them to your NAP (name, address, and phone number). Among other key attributes related to your business, help Google better understand your business and its relevance to the user.
Distance refers to the physical distance between your business and the user. The closer your business is to them; the more likely your company's location will appear in the local map results.
Prominence is based on the information Google has about a business from across the web. How popular your business is offline also affects its Google rank. More reviews and positive ratings can improve your business's local ranking.
Website Architecture
In theory, a Google business rank checker, and a search engine work similarly. They both crawl and index different pieces of content. But the scope is much larger for search engines that pay attention to different pieces of content for every website.
It is why paying attention to your business site's architecture and overall layout is crucial.
Internal links are hyperlinks pointing to another page on your website. The more organized and well-linked your internal linking structure, the more points of access there are for a given page. And the easier it is for Google and users to find what they are looking for.
You can also consider creating a sitemap for your website to help Google index your web pages using your keywords.
Maximize the Impact of Your Google My Business Listings
As the number of users using the internet to research businesses before making purchase decisions continues to grow, the importance of having a strong online presence is greater than ever.
Google My Business is a free tool that lets you manage your information on Google Search and Maps. With a GMB account, you can make the best of your online presence. But there are many other things you can do to improve your chances of being found by customers looking for products or services like yours.
AccuRanker helps make your business more visible in Google's search results. It checks keywords in every country and language combination, that Google crawls. Therefore, providing you with accurate data for your target keywords that you can use to make your Google My Business listings more effective. Furthermore, enhancing your SEO strategies.
Start increasing organic traffic today with AccuRanker.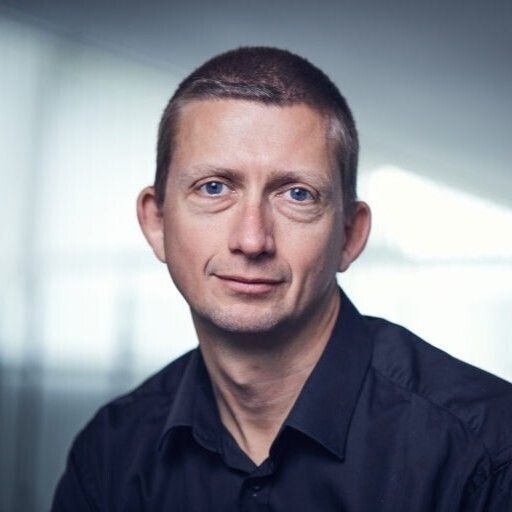 Chief Marketing Officer at AccuRanker
As the Chief Marketing Officer at AccuRanker, Bo is responsible for all aspects of AccuRanker's marketing - including outlining and implementing the company's worldwide marketing strategy and branding. A marketing senior with more than 20 years of software marketing experience, Bo has both firsthand and strategic experience with all major marketing tactics and technologies.