How to See Search Results from Any Country
Last updated on Monday, October 30, 2017
Some SEOs are in a spin following Google's announcement that they are "making search results more local and relevant".
In an attempt to make life easier for the average user, you will now always see the Google SERP results relevant for the country that you are in. As Barry Schwartz describes it –

While useful for the majority of users, this will cause problems for users that want to check the keyword rankings for clients or businesses that are in another country, or for those who just want to check worldwide or location specific SERP results.
"Now, the choice of country service will no longer be indicated by domain. Instead, by default, you'll be served the country service that corresponds to your location".
Evelyn Kao, Product Manager
How to get location-specific SERP results
Google has issued advice on how to navigate around this – by going into your settings and selecting the correct country service that you want to receive.
This works if all your clients or interests are in the one country.
But, if you have international clients spread across numerous locations, then this will fast become a real pain.
For those already with an AccuRanker account, this is not a problem. We have taken the necessary measures to ensure that it does not affect the keyword rankings in your account with us, so you can continue to track as many keywords you want in as many locations you choose.
However, if you are looking for a quick location specific SERP check and need to see results from a number of different locations, then our new SERP Checker is the perfect solution – results are instant, from anywhere in the world, and it's 100% free for up to 5 searches per day.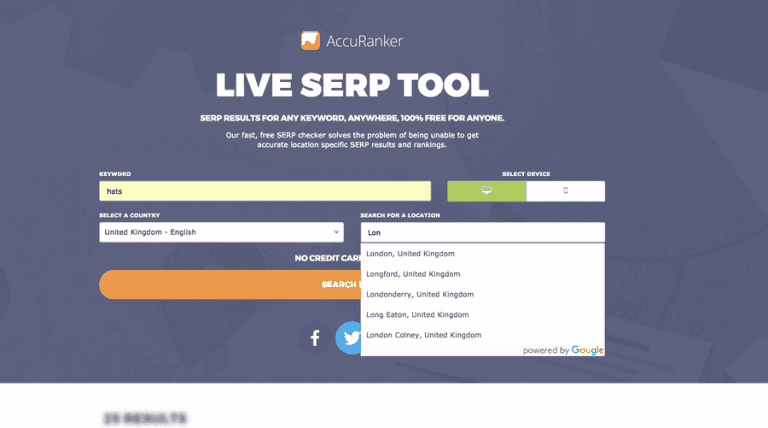 Location-specific search results for Desktop or Mobile
The results can be shown from anywhere around the world, on either Desktop or Mobile and you are able to view the exact results you would see if you were searching from that exact location.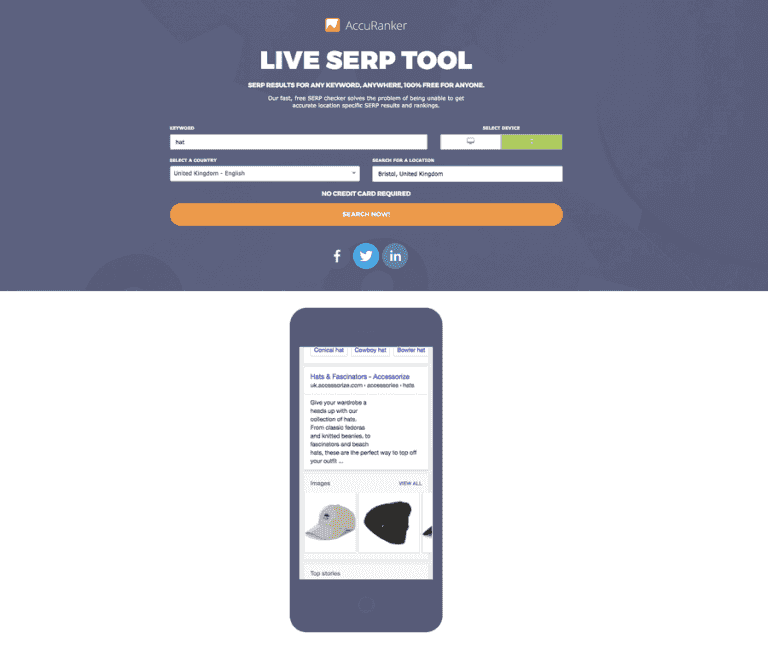 If you have a large number of keywords in multiple locations, then the simplest way to track your rankings is with an AccuRanker subscription.
Find out more about our SERP checker and go directly to your first search here – SERP Checker.
We have a variety of different plans from 500 keywords and up. Take a look or drop us a line, and we will be happy to talk you through what options are available to suit your needs.