Keyword Cannibalization in SEO: How to Avoid It
Last updated on Friday, November 25, 2022
Are you seeing high levels of competition for your keywords? If so, then it is important to understand how keyword cannibalization in SEO works. The risk factors involved can have a detrimental effect on your SEO strategy. A downfall that would take you a considerable amount of time to repair and recover from.
This article will teach you how to identify and fix improper keyword usage on your website. Thus, improving your overall SEO performance.
But first.
What is Keyword Cannibalization in SEO?
Keyword cannibalization in SEO is when a website publishes content with competing keywords to rank higher for the same keywords. This can be a problem because it can split your link equity and search engine traffic between those pages, rather than giving it all to one page.
Why does this matter? Because the search algorithms cannot distinguish which page to serve to users, resulting in competition and negative SEO consequences. And this can lead to rankings and revenue losses.
Keyword cannibalization can often happen because of a simple mistake, or it can be done deliberately. This issue can arise for websites that target different languages and are poorly optimized for their target locations.
Why is Keyword Cannibalization Bad for SEO?
Keyword cannibalization is bad for SEO as it decreases the chance of your website ranking for relevant keywords. It can also backfire and result in lower rankings for all pages that use the same keywords. Also, rankings may start "dancing" up and down depending on which URL is currently triggered by a given keyword.
To avoid keyword cannibalization, it is essential to carefully consider the keywords you select. If keyword cannibalization is detected, steps should be taken to fix the issue immediately.
Identifying and Avoiding Keyword Cannibalization in SEO
The consequences of keyword cannibalization in SEO depend on the reason for the cannibalization. So let us now look at the factors that can cause this issue.
Internal site competition
Internal site competition can cause keyword cannibalization, which can lead to a loss in traffic and search engine ranking. When two websites compete for the same keywords, each website's content may resemble the others.
To avoid this problem, create a strong site foundation with the user experience in mind.
Duplicate content
Duplicate content can harm your SEO by slowing down your site's search engine ranking. If two articles are about the same topic, you should consider combining them into one article.
Alternatively, duplicate content should have a canonical link to avoid cannibalization. Use the rel="canonical" tag to tell search engines which page from the duplicates to show.
Inappropriate keyword usage
Incorrect keyword usage can harm your website's ranking in search engine results. It is important to create unique content for each of your website's pages and to make sure each page targets a specific keyword phrase.
With incorrect keyword usage on your website, your website's traffic is absorbed by other websites with similar content that use the same keywords. Therefore, be mindful of the keywords you are using and whether they are relevant to the topic at hand when writing content for your website.
One way to avoid this situation is to use proper internal linking structures to help keep your pages relevant and targeted toward search engines.
Unnecessary keyword usage
Unnecessary usage occurs when a website targets a specific keyword too often. It is best to use your core keyword in your page title and the meta tag, but beyond that, it is okay to be careful Over-optimization leads to pages with excessive keywords which Google may not like. It can be hard to determine when you are using a keyword too many times, and this can lead to keyword cannibalization.
If you optimize your content for similar terms, it will suffer and lose rankings. When your site is growing, chances are that your content will start competing with itself and lose rankings.
Poor on-page optimization
Poor on-page optimization can lead to rankings and revenue losses. You can avoid this by ensuring that each page is optimized for a unique set of keywords. By focusing on relevant and valuable content, you will avoid keyword cannibalization while keeping your site fresh and user-friendly.
Also, keep an eye on your metadata and alt tags to ensure they are accurate and up to date. Make sure your paid listings are appropriate and not plagiarized, as this will result in penalties from Google.
You can also improve SEO visibility by creating a sitemap, registering your domain, and optimizing your website with search engines.
Poor site architecture
Poor site architecture can cause a steep decline in SERP positions, which can hurt your SEO. This can damage your authority and visibility on Google's search engine results pages.
Poor site architecture can also give an impression of inadequate quality and incompetence. Indexing unnecessary pages will waste the crawl budget. A link building strategy becomes more difficult when you have multiple pages that talk about the same topic.
It can also lead to lost click-throughs as users are directed away from what they were looking for on your website by confusing structure.
Poor keyword research
When marketing teams become too focused on optimizing keywords and not creating content around relevant topics, they can inadvertently cause keyword cannibalization. This occurs when websites with similar or the same keywords take away a chunk of website traffic.
Focusing on topics will increase your audience loyalty and attract new readers. Improved content quality and higher organic reach without relying strictly on keywords can be achieved through sound keyword research. If you are running behind in terms of keywords, make sure to focus on topics as well as keyword optimization.
Conduct surveys, ask for feedback, and reach out to long-time readers to gain ideas on what topics your audience is interested in. By incorporating ideas from other sources, you can improve the quality of your content without relying strictly on keywords.
Poor link building
Poor link building can lead to a decrease in website traffic and visibility. Link building is not just about links; it also involves providing valuable and relevant information.
Poor link building includes several bad techniques such as buying or trading links, incorrect targeting of relevant topics, and more importantly not creating link-worthy content.
To avoid these issues, you need to develop a strategy for targeting each keyword separately.
How to Avoid Cannibalization Issues in the Future
Avoiding keyword cannibalization can be a challenge but following some tips can help mitigate the problem.
Make sure that all links on your site are properly constructed and go to the right pages.
Also, avoid using exact match anchor text when referring to your content as this can result in your pages being cannibalized by other sites with similar content.
And keep an eye on how you are linking to other sites and make sure that all links are relevant and helpful.
Cleaning up pages that compete for intent can also help.
Conclusion
As you can see, optimizing for two or more pages for the same keyword is a no-go zone for SEO. So, optimize your pages properly, use updated content, rich meta descriptions, and strong SEO copywriting techniques and this will help stand you in good stead.
Avoid keyword cannibalization in SEO at all costs. And aim to select a unique keyword for each page of your website. Additionally, use a keyword research tool to find relevant keywords that are not being used by other websites.
The simple conclusion is that the root of the problem can often be solved by organizing content better.
Start increasing your organic traffic today with AccuRanker.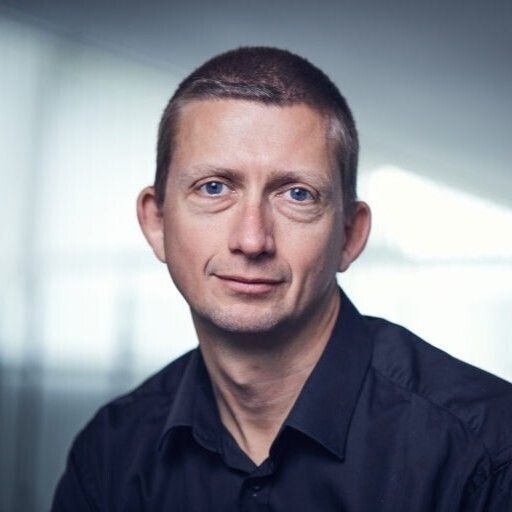 Chief Marketing Officer at AccuRanker
As the Chief Marketing Officer at AccuRanker, Bo is responsible for all aspects of AccuRanker's marketing - including outlining and implementing the company's worldwide marketing strategy and branding. A marketing senior with more than 20 years of software marketing experience, Bo has both firsthand and strategic experience with all major marketing tactics and technologies.