Keyword Rank Tracker: An Effective SEO Tool
Last updated on Friday, November 18, 2022
A website's keyword choice heavily influences its SEO performance.
The higher you rank for relevant keywords, the more traffic you will get on your site. No wonder three out of four companies share that securing the top spots of the SERPs is a major goal.
Besides choosing the right keywords, tracking keyword rankings is critical to getting on top of the SERPs.
SEO specialists can monitor keywords manually, but keeping track of everything can be challenging, especially when dealing with large websites with multiple keywords.
This is where a keyword rank tracker can help.
In this article, you will learn about keyword rank trackers, how they work, and how to choose the best keyword rank tracker for your business.
What Is a Keyword Rank Tracker?
Keyword rank trackers are tools that automatically allow you to check how your website is performing in the search results for your target keywords.
A keyword rank tracker is versatile and has many other functions. Besides monitoring your target phrases, a keyword rank tracker allows you to see how you stack up against competitors and whether your organic rankings are improving or dropping.
How a Keyword Rank Tracker Works
A keyword tracking tool indexes millions of search results across the web. By doing so it identifies keywords where your website ranks in the top one hundred results. It monitors these keywords and notifies you of any changes in ranking for each keyword.
Additionally, when you input a keyword into the tool, a keyword rank tracker returns your website's ranking position for that specific keyword. It will continuously track the keyword and alert you when there is any movement in your site's ranking position.
A keyword tracking tool also gives you vital SEO information about a keyword, including:
Monthly search volume (MSV)
Search competition
Keyword variations
The website holding the top spot for that keyword
Why You Should Use a Keyword Rank Tracker
According to a Databox survey, keyword ranking is the second most-tracked SEO metric. Half of the companies surveyed said they check their rankings once a day.
There are several ways and means to check keyword rankings. Marketers and website owners can use Google's search results to manually check for keyword rankings.
However, this is time-consuming. Manual checking also rarely paints an accurate picture of your keyword standings as Google's search results are personalized based on factors like:
Location
Browsing history
Language
Type of device
Site owners can also use Google Search Console to manage a site's search appearance as it shows search queries that drive traffic to your website. But it does not support advanced features such as position change alerts, which you often get from premium rank trackers.
Using a keyword rank tracker is a simpler and faster way to monitor progress, analyze the competition, and improve your website's SEO.
How a Keyword Rank Tracker Improves Your SEO
A keyword rank tracker used on its own does not improve your website's SEO but analyzing the data it provides enables you to optimize your website more effectively.
Here are a few SEO benefits of using a keyword rank tracker:
Identify New Keyword Opportunities
Most keyword trackers show a list of related keywords or niche phrases you might find worth pursuing over more popular ones.
Popular keywords are highly competitive and more challenging to rank for. Finding low-difficulty, niche keywords can help you rank faster and acquire more targeted traffic.
Monitor Keyword Performance
Keyword rank trackers monitor your keyword performance and alert you when your keyword's position improves or falls.
Some trackers can even identify why ranking drops and suggest ways to improve rankings.
Rank drops often occur when your website is not optimized, or your competitors are outranking you. Simple troubleshooting moves include reviewing keyword rankings and checking whether your website has technical errors or penalties.
Some keyword trackers filter results according to traffic source so you can compare how your keywords perform on different devices, such as mobile and desktop.
Analyze the Competition
Keyword rank trackers allow you to compare your rankings with your competitors.
It lets you know which keywords and phrases your competitors are ranking for, how well they are ranking, and which ones they are missing.
This information helps you understand how you stack up, plan future content, and identify specific keywords to optimize for.
Create Better Content
Monitoring keywords, whether yours or your competitors, allows you to see which ones are effective and which are not.
When you become aware of which keywords work best, you can strategize ways to improve your content, such as by making updates, repurposing, or creating new pieces.
How to Choose a Keyword Rank Tracker
Now you know the benefits of a keyword rank tracker and how it improves SEO, let us talk about how to choose the best keyword rank tracker for your website.
Not all keyword rank trackers are built the same. When selecting a keyword ranking tool, look for the following features:
Location Support
Keyword rankings are location dependent. A website at the first spot of the U.S. SERPs for a specific keyword may not hold the top spot in the U.K. SERPs.
Choose a ranking tool that supports keyword tracking for multiple locations so you can check and optimize keyword performance for each region. Some tools even extend location support to state, city, or zip code levels, which is beneficial if your website considers local SEO.
Multiple Device Support
Mobile and desktop ranking signals differ, so it is no surprise that SERP results for the same keyword vary across devices.
The keyword tracker you choose should allow you to track and check a keyword's average position on mobile and desktop.
Multiple Language Support
If you are targeting multiple countries or a location with more than one official language, your keyword rank tracker should let you track keywords in all those languages.
Depending on your needs, you might also want to look for a keyword rank tracker that offers multiple language support for the platform and dashboard itself. This is especially useful if you have an SEO team spread across the globe.
Filtering and Tagging Functionality
It is easy to lose track of keywords when tracking many of them.
Filtering and tagging options let you divide and group similar keywords, so they are more organized and easier to access.
Custom Reporting Features
As an SEO professional, you may need to create keyword reports on a weekly, monthly, or quarterly basis to understand performance and keep clients and colleagues in the loop.
Some keyword rank trackers let you create customized reports with your company's logo and select data blocks. You might also want to look for scheduling features, which automatically deliver reports to your inbox regularly.
Types of Keyword Rank Trackers
There are three different types of keyword rank trackers available in the market:
Desktop: These keyword rank trackers are desktop applications that need to be downloaded onto your computer.
Mobile: These keyword rank trackers are available as mobile apps that work on iOS, Android, or both.
Web-based: These keyword rank trackers are subscription-based SaaS platforms that work in your browser.
The World's Fastest Keyword Rank Tracker
AccuRanker is the fastest and most accurate keyword rank tracker in the world and is used by over 32,000 brands worldwide. It is built primarily for enterprises and SEO agencies but can work well for small businesses too.
AccuRanker lets you track in-depth keyword rankings and segment data according to device, location, SERP feature, and search engine. Additionally, you can create customized, data-rich reports with advanced scheduling features.
Features
Track keyword positions for any country, state, city, postal code, or exact address.
Track rankings on multiple search engines for both mobile and desktop.
Track competitor keyword rankings to compare your performance and set goals.
Track rankings for specific URLs and view data for your landing pages.
View accurate data updated every 24 hours or refresh individual keywords.
Schedule customized reports delivered straight to your inbox.
Pricing
AccuRanker offers transparent and simple pricing that scales with the number of keywords you want to track.
The paid plan starts at $116/month for 1,000 keywords and includes all features. You can also take advantage of the 14-day free trial to take the keyword rank tracker for a spin.
Use a Keyword Rank Tracker to Improve Your Website SEO
Keyword rank trackers are crucial to improving your website's SEO performance.
They automate keyword monitoring so you can focus on high-level pursuits like analyzing performance and developing a long-term content strategy.
Start increasing your organic traffic today with AccuRanker.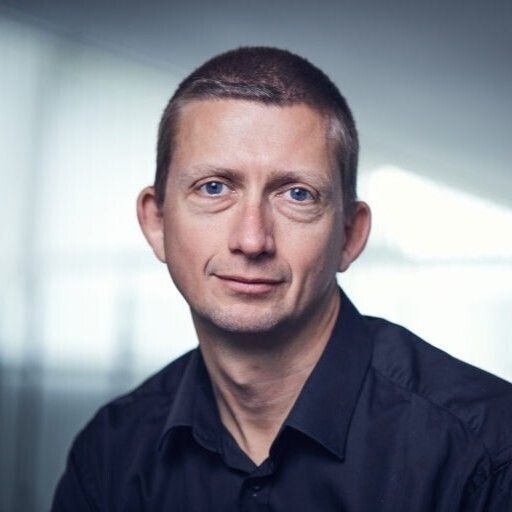 Chief Marketing Officer at AccuRanker
As the Chief Marketing Officer at AccuRanker, Bo is responsible for all aspects of AccuRanker's marketing - including outlining and implementing the company's worldwide marketing strategy and branding. A marketing senior with more than 20 years of software marketing experience, Bo has both firsthand and strategic experience with all major marketing tactics and technologies.