SERP Tracker and How Can It Improve Your Content Strategy
Last updated on Tuesday, December 6, 2022
To increase your chances of driving organic search traffic, qualified leads, and customers to your brand, you must ensure you are doing SEO the right way.
But how exactly do you ensure your SEO content strategy is driving results? Using a SERP tracker to get the necessary data will inform you on how your SEO strategy is performing and ways to improve it, resulting in a better return on investment.
In this article, we will be walking you through how exactly you can leverage a SERP tracker to improve your SEO content strategy. But before that, what exactly is a SERP tracker, and what are some of its notable features?
What Is A SERP Tracker?
A SERP tracker is a program that provides data on how your website or your competitor(s) is performing on search engine results pages (SERP).
SERP trackers eliminate the guesswork and provide you with insights needed to build an effective SEO content strategy.
Overall, using a SERP tracker makes it easier to highlight your SEO results to stakeholders. Whether you are an enterprise or an agency, you can create custom reports to display the work you have done and highlight KPIs important to your organization.
What Are the Features of A SERP Tracker?
Every SERP tracker has its unique features. In this section, we will highlight some of the key features every SERP tracker should have:
SERP Performance keyword tracking
When it comes to SEO, keywords play an essential role. People use keywords to find information or answers to their queries on search engines. Keywords also inform search engine robots about what the content on a web page entails.
By tracking a certain keyword, you can see websites dominating these on different search engines. You can also monitor how your content is performing for a specific keyword, whether it moved to a higher position or dropped to a lower position. You should also be able to see the keyword difficulty for a particular keyword and the search volume as well.
Keyword tracking on a SERP tracker can be done in two ways:
Plug in your website URL in your SEO keyword finder to see the keywords your site ranks for. Or,
Search for specific keywords to see who is ranking for these keywords.
Some SERP trackers allow you to set position tracking for a certain keyword. This way, you can automate tracking your site keyword ranking for a specific keyword over a certain period.
When setting this up, you can dictate which search engine you want your SERP tracker to focus on (Google or Bing) and which device (computer or mobile) as well as the specific location you are targeting.
Setting this up means that your SERP tracker will bring you reports for the keywords you are tracking from time to time. This can be daily, weekly, or monthly.
Overall, using a SERP tracker to check your keyword performance is an effective way to track your website's keyword performance, without manually checking for every keyword on Google or other search engines.
SEO competitive analysis
A SERP tracker also allows you to conduct a competitive SEO analysis. By doing a competitive analysis for SEO, you can find out what your competitors are doing better than you.
You will uncover their top-performing keywords, inbound links, and top referring domains. With these insights, you will be able to understand your competitor's SEO strategy and see how you compare. You can also incorporate what works for your competitors and pay attention to some of their shortcomings as well.
Doing an SEO competitive analysis on a SERP tracker is very easy. Just plug in your competitor's website URL and create a detailed report of their SEO performance. When conducting an SEO competitive analysis, here are some SEO metrics you should look out for:
Domain Rating (DR)
Estimated organic site traffic
Organic traffic across multiple devices (desktop and mobile)
Estimated number of keywords
Number of referring domains
Organic traffic breakdown by country
SERP features they are ranking for (featured snippets, videos carousels, FAQ, people also ask)
Lost and decline keyword rankings
Backlinks gaps
Site rank tracking
Site rank tracking is an essential process of SEO because it lets you analyze your performance. By doing so, you can know how your website is performing on search engine results pages (SERPs). You will also find the keywords your site is ranking for, and which position they are on for these specific keywords.
Not only that, using a rank tracker will give you full visibility of your SEO performance so that you can know what to do to improve. You can easily monitor your site ranking across various search engines in different countries or regions. You can also visualize what your SEO progress looks like.
Here are some of the details that should be present in your SERP software:
Ranking position - this can be segmented by groups. For example, positions 1-5, positions 5-10, etc.
SERP features - you can see if your site is ranking for any SERP features like featured snippets, image packs, video carousels, people also ask, etc.
Lost & gained keywords
Domain Rating (DR)
Estimated search volume
Cost per click (CPC)
Most SERP trackers send you a regular email report of some of these above key metrics. This way, you can periodically track your site's SEO performance more closely.
Traffic analysis
Traffic analysis involves collecting and analyzing data about visitors coming to your website. Conducting this analysis will help you better understand how your website generates traffic and ways to increase your site traffic.
Also, by conducting a traffic analysis, you can identify the key areas to focus on when optimizing your site for search engine ranking.
When doing traffic analysis on a SERP tracker, some KPIs to look out for are:
Traffic volume - number of people visiting your site
Traffic sources - how visitors find your site (organic search, sponsored ads, social media, forums or groups, newsletters, etc.)
Page views - number of times visitors interact with a web page or content
Bounce rate - the proportion of visitors that left your site without interacting with your content
Performing traffic data analysis is quite simple. Just input your website URL into your SERP tracker and you will get the data you need.
How to use a SERP tracker to Improve Your SEO Content Strategy
Now that you understand some of the features of a SERP tracker, how can you use these features to improve your SEO content strategy to get better ROI on your SEO efforts?
Find keywords with potential search traffic
Every SEO content strategy aims to leverage traffic to search engines. And to achieve this, you need to create content about topics people are already searching for on the internet.
Using a SERP tracker helps you find keywords to target as well as their search traffic potential. With a SERP tracker like AccuRanker, you can search for new keyword ideas in your niche and find related keywords to your seed keywords. More importantly, you will know the search volumes and keyword difficulty for each keyword and decide if it is worth pursuing.
Evaluate your SEO competitors
Using a SERP tracker helps you conduct a competitive SEO analysis. With this analysis, you can uncover your competitors' high-performing keywords, domain authority, backlink profile, and referring domains.
Keeping track of your competitors' sites is an important part of SEO content strategy. It informs you about what your competitors are doing right to help them rank high on search engines.
A SERP tracker also enables you to compare your keyword profile with that of your competitors. By comparing your keyword profile, you can find content gaps and untapped keywords that your competitors are not targeting already.
This would save you time and the stress that will go into manually uncovering new keyword ideas.
Conduct an SEO audit for your site
An SEO audit involves the process of reviewing your website to ensure it is performing well in search results. An audit allows you to uncover problems that might be affecting your SEO performance negatively.
A SERP tracker allows you to perform an SEO audit on your website. This will inform you about your website's on-page SEO, headers, title tags, image alt text, and anchor text. You also learn about your site's off-page SEO like follow vs no follow link, unique domain, quantity, & quality of referring domains.
Improve Your SEO Content Strategy with A SERP Tracker Today
Using a SERP tracker can improve your SEO content strategy in many ways. A good SERP tracker will provide you with all the data needed to optimize your content strategy to perform better on search engine result pages.
Additionally, it gives you a full picture of what you are doing right and where you can tweak your content strategy to get better search results.
Start increasing organic traffic today with AccuRanker.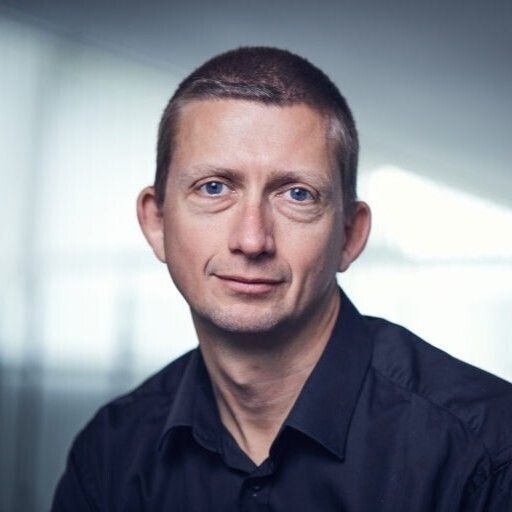 Chief Marketing Officer at AccuRanker
As the Chief Marketing Officer at AccuRanker, Bo is responsible for all aspects of AccuRanker's marketing - including outlining and implementing the company's worldwide marketing strategy and branding. A marketing senior with more than 20 years of software marketing experience, Bo has both firsthand and strategic experience with all major marketing tactics and technologies.