How to Create a White Label SEO Report
Last updated on Wednesday, December 7, 2022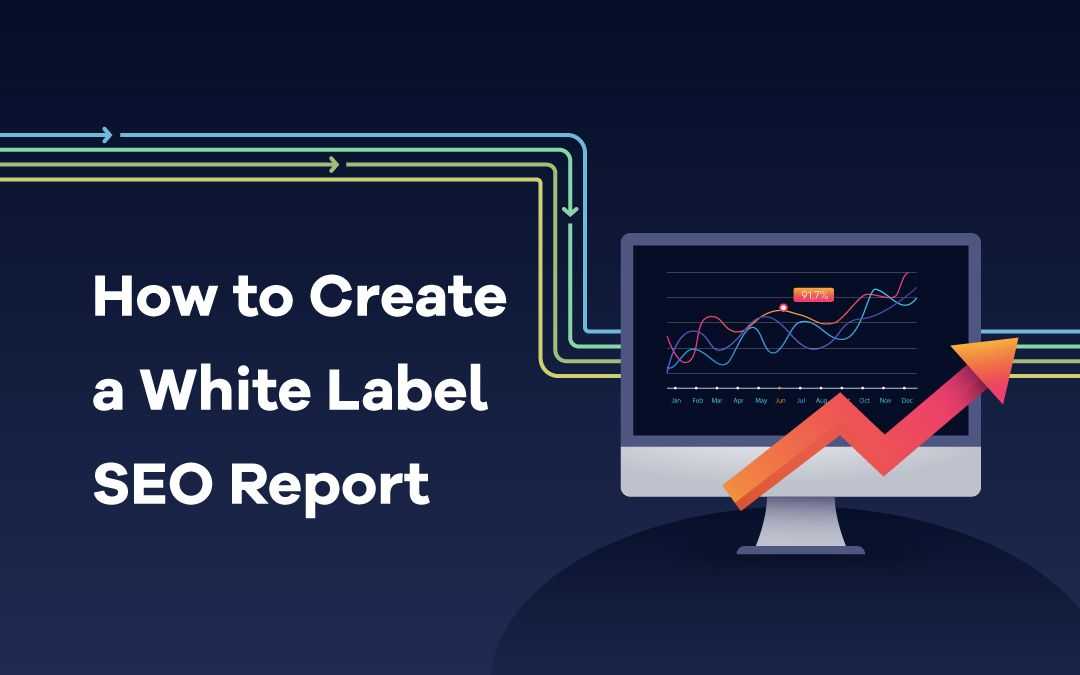 As an SEO specialist, you will no doubt be familiar with the importance of SEO reports.
Clients want to know what they are paying for. And frequent, easy-to-digest performance reports are the best way to demonstrate how campaigns are progressing and what aspects need more attention.
Yet creating consistent, high-quality SEO reports can be laborious for even the most seasoned SEO professionals. Pulling data from various sources, checking for errors, and presenting information in a way that is both polished and easy for clients to understand takes time and effort.
This is where a white-label SEO report can prove to be extremely useful.
Our goal in this post is to explain everything you need to know about creating and using a white-label SEO report. We will cover the advantages of these reports, along with looking at the difference between automated and manual approaches. We also consider which metrics you should measure to best track your SEO performance.
But first up, a quick definition.
White-Label SEO Report in A Nutshell
A white-label SEO report is generated by a third-party SEO tool that allows you to add your branding to it. In other words, you get to present the report as your own when delivering it to your clients.
These reports tend to be automated and can collect and organize data across several core SEO KPIs, such as:
Keyword rankings
Organic visits
Organic conversions
Bounce rate
Branded vs. non-branded traffic
Backlink gains and losses
Website technical performance (like page speed or crawl issues)
In addition to aggregating relevant SEO data, white-label reports visualize the data in a way that is both eye-catching and easy to comprehend.
Benefits of Using Automated a White-Label SEO Report
Why all the hype about white-label SEO reports? How are they a better alternative to compiling reports from scratch?
Here are some of the main advantages of using automated reports for SEO:
Time Saved
The first and most obvious benefit of using white-label reports is that they are a huge time-saver.
Whether you are an SEO consultant or part of an agency team, you want to spend as much time as possible delivering results for your clients. This can be developing content strategies, fixing technical website issues, or implementing link-building campaigns.
In other words, you want to keep the time spent compiling reports to a minimum. By using white-label reports, you can eliminate most of the time-consuming labor involved in fetching and arranging performance data manually. This is especially important if you have a growing roster of clients.
Clarity and Presentation
Pulling important data into a report is one thing. But equally important is presenting it in a way that gives clients a clear picture of how their campaigns are performing.
White-label SEO reporting software organizes key information into a clean, digestible format that lets decision-makers quickly home in on what matters most for their SEO success.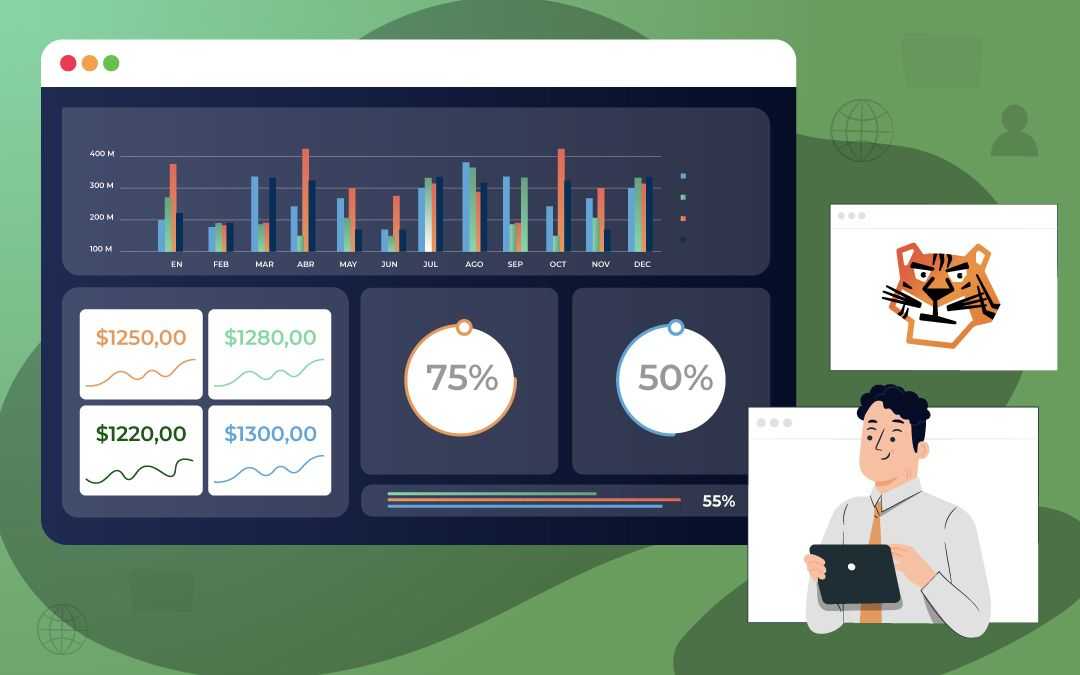 Better Campaign Management
Regular reporting is just as valuable for you as the SEO professional as it is for your clients.
Reports allow you to evaluate the effectiveness of your SEO activities and whether they are living up to your campaign objectives. For example, if a report reveals you are falling short of certain KPIs, you can take the necessary steps to correct them.
Remember, what gets measured, gets managed!
Consistency
Another benefit of using white-label reports is that your reports will always be structured in the same professional manner. Having a consistent, familiar reporting structure means clients will have no trouble locating the information they need.
This consistency also safeguards against irregular reporting, ensuring that you can draw valid comparisons between key data points over time. This is particularly important when there is employee turnover within an SEO team. If someone leaves your team or a new person joins, using white-label reports means your performance tracking will remain standardized.
How to Create an Excellent White-Label SEO Report
Now let us consider what goes into creating a high-value white-label SEO report for your clients.
Of course, many of the details involved in this process will depend on the unique functionalities of the tool you are using and your client's specific needs.
That said, here are the main elements of SEO performance you should cover in your report to give your clients a truly holistic view of their campaigns.
(You can use this as a checklist for determining whether a given white-label solution is right for you. Bear in mind that your reporting tool will need to fetch data from analytics platforms like Google Analytics and Search Console. And, from any other native or third-party tools you use to track keywords, backlinks, and technical website performance.)
Overview
Think of this as your report's 'executive summary,' where the goal is to give clients a top-level snapshot of your report findings.
This section should remind your clients of their primary SEO objectives. Describe the key takeaways from the report and mention which activities you have performed since the previous reporting period. Then list the action items for any next steps.
Traffic and Engagement
Naturally, your clients will want to know whether their investment is leading to more organic traffic and whether visitors are engaged when landing on their site.
The goal is to accurately depict where visitors are coming from and which pages they visit the most. Among other things, this data can help you and your client figure out which type of content performs best. And whether you need to cater more to mobile users. Furthermore, should more budget be allocated to paid search?
Here are some of the most important metrics to cover:
Overall organic visits
Organic visits vs. paid visits
New vs. returning visitors
Organic visits by device
Direct and referral traffic
Pages per session
Time on site and average session duration
Bounce rate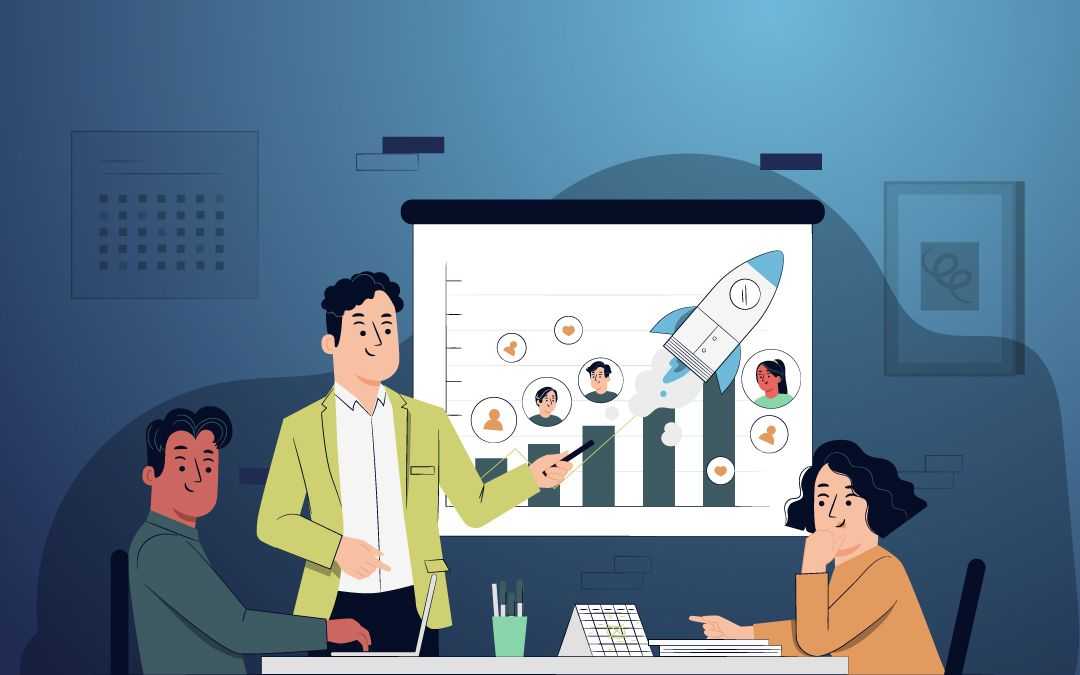 Conversions
The goal of attracting more traffic and engaged visitors is, of course, to increase conversions. Your client wants to know whether any gains they have made in organic traffic correspond to more leads and customers.
SEO conversion data can help identify new opportunities for conversion rate optimization. For example, if organic traffic increases but the proportion of converting visitors declines, there may be a need to review the site's overall user experience. Such as CTA usage, or sales copy.
Here are some metrics to keep track of when measuring conversions:
Organic CTR
Goal conversion rate
Goal completions
Goal value
New visitor conversion rate
Returning visitor conversion rate
Keyword Rankings and White-label SEO Reports
SEO aims to rank more prominently in Google for the keywords that matter to your business.
As such, any white-label SEO report should offer a comprehensive view of where your client's site is ranking across all its target keywords. And more importantly how these rankings have changed over time.
Here are some keyword metrics you should cover:
Keyword search volumes
Individual keyword rankings (up or down since the last report)
Average ranking
Branded vs. generic keywords
Mobile vs. desktop rankings
An accurate keyword rank tracker like AccuRanker is perfect for sourcing this kind of data. If you just need to update your clients on keyword performance, you can easily brand your report.
Technical SEO
Technical hygiene is essential in optimizing a site's crawlability, indexability, and user experience.
Your reports should give an overview of the status of your client's site health, highlighting any high-priority technical issues that need to be resolved.
Your report should cover the following:
Core Web Vitals (including page speed)
Crawl errors
Indexed pages
Mobile-friendliness
Backlink Analysis
One of the biggest factors determining how well your client's website ranks is the quality of their backlink profile. The more relevant, high-authority domains that link to their site, the likelier they are to rank for their target keywords.
For this reason, your SEO reports should provide a detailed breakdown of your client's backlink profile. This includes any new links you have earned, reclaimed, or lost. And any potentially harmful links you have disavowed since the last reporting period.
Here are some metrics your backlink analysis should touch on:
Number of backlinks (gained and lost)
Referring domains and domain authority
Link attributes (follow/ nofollow)
Top anchor text
Final Thoughts
Developing an accurate and reliable reporting system is a core responsibility of any SEO team. Reports are essential for building trust with clients, demonstrating that their SEO investment is not being mishandled.
But compiling regular, comprehensive reports by hand is time-intensive and resource-depleting work.
Fortunately, a white-label SEO report offers a solution that allows you to automatically generate quick and easy-to-digest reports. All under your banner.
Start increasing organic traffic today with AccuRanker.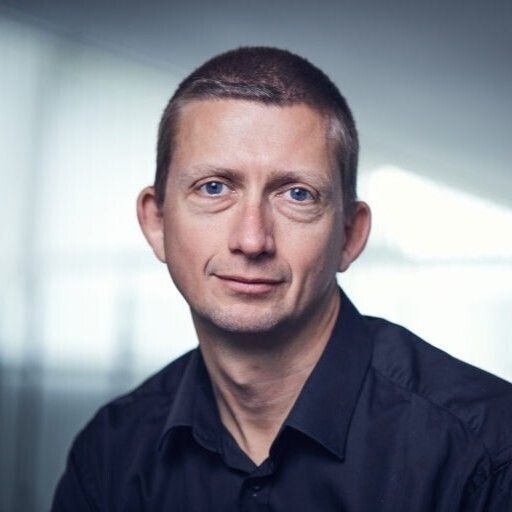 Chief Marketing Officer at AccuRanker
As the Chief Marketing Officer at AccuRanker, Bo is responsible for all aspects of AccuRanker's marketing - including outlining and implementing the company's worldwide marketing strategy and branding. A marketing senior with more than 20 years of software marketing experience, Bo has both firsthand and strategic experience with all major marketing tactics and technologies.