How to Rank on YouTube - Accuranker
Last updated on Friday, December 16, 2022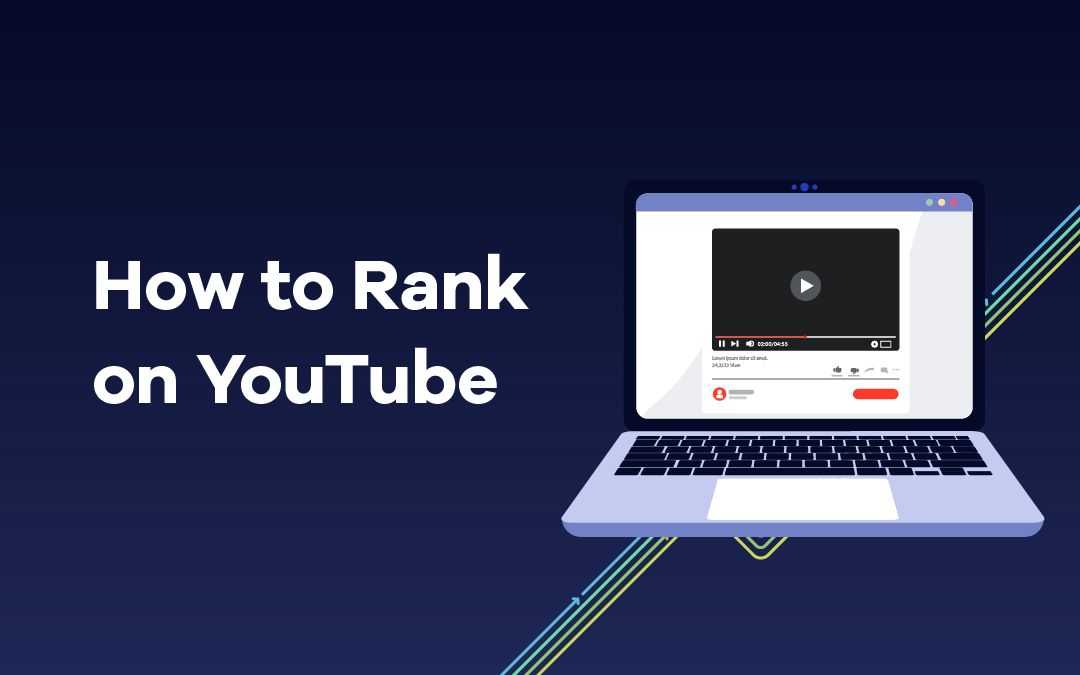 When it comes to SEO talk, we instantly think of Google. How to rank higher in the SERPs? What is a Google Knowledge Panel? Which keywords will help you rank higher?
But SEO is not just about Google. If you are ignoring other search engines, you are limiting your business's reach.
In this article, we will look at and explain how to rank on YouTube.
Why? Because YouTube, although not as big as Google, is huge. It has more search volume than Bing or Yahoo, and more than double that of Amazon and Facebook.
Read on to learn how to optimize your videos so you can rank on YouTube and discover tips to maximize engagement.
Understanding YouTube SEO and Rankings
YouTube SEO involves creating optimized YouTube content to secure higher placements on the search engine results page (SERPs).
Being a search engine for videos, YouTube has its own SEO best practices that are slightly different from regular SEO. It includes optimizing your channel, playlists, descriptions, metadata, and videos both within and outside YouTube.
Implementing YouTube SEO will help you lead your target audience to your channels and videos, subsequently improving traffic and the potential to earn more revenue.
Why is YouTube Ranking Important?
By understanding how to rank on YouTube, your business will experience the following benefits:
Greater Visibility
Including YouTube as part of your marketing strategy increases your website's authority. And the more authoritative your website is, as viewed by Google, the higher your ranking will be in the SERPs.
You may have already noticed videos appearing in Google's search results. This proves the search engine considers video as important as text-only pages.
So, by writing high-quality articles and creating complementary YouTube videos you get your site to rank higher than the competition.
More Traffic
Thanks to YouTube's immense popularity, you gain access to people who have the potential to become loyal long-term customers.
The below YouTube statistics speak for themselves:
YouTube is the second most visited website in the world.
Sixty-two percent of US users access YouTube daily.
Eighty-one percent of internet users have used YouTube.
Ninety-two percent of internet users watch video content every week.
One-third of internet users have watched a tutorial or how-to video on YouTube this week.
Ranking on YouTube allows you to tap into the platform's gigantic user base. The only catch? Your videos should educate, entertain, and provide relevant solutions to their problems.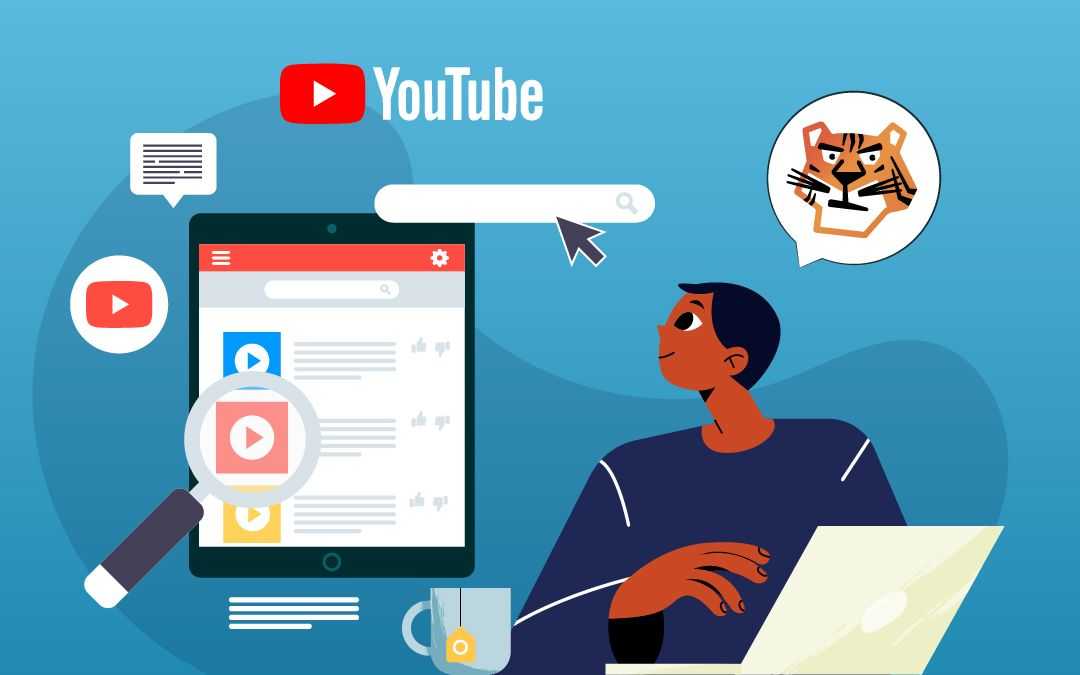 Global Exposure
By prioritizing YouTube ranking, you open the door to newfound visitors. You can also include various CTAs inside your videos that link to:
Your landing page or other web pages
Other videos on YouTube
Email auto-responder series
Products and services
If you create videos in one language, you can still reach a worldwide audience by including closed captions. Research shows videos with closed captions get 7.32% more views on average than uncaptioned videos.
How YouTube Determines Its Algorithm
The YouTube algorithm primarily focuses on two things:
Finding the right video for the viewer
Enticing the viewer to continue watching more videos
Based on this, YouTube has different algorithms for its homepage, suggested videos, and search. For this article, we will break down how YouTube determines the search algorithm.
As mentioned, YouTube is also a search engine in addition to a video platform, which is where YouTube SEO comes into play.
People open YouTube to hunt down a specific video. But even then, its search algorithm decides how to rank the search results for a specific query (for example, "how to use a keyword ranker").
YouTube considers the following factors when showing videos:
Keywords
YouTube identifies the keywords used in a video's metadata to determine what the video is about. If you want your video to show up when people search for terms relevant to your product or service, be sure to add the same keywords to your metadata.
For example, if you upload a video showing how the user can use your tool to improve email deliverability, you should include "email deliverability" in the video's title and metadata.
Performance
After determining the context of the video, YouTube then tests whether its users find the content useful.
It does this by considering its performance, which involves looking at the click-through rate, likes, watch time, and survey feedback, among other factors.
If YouTube finds your video interests and satisfies people looking for your target keywords, it will show it to even more people. Therefore, improving your YouTube ranking.
But focusing on just two factors is not enough to get a higher rank on YouTube. There is so much more that comes into play.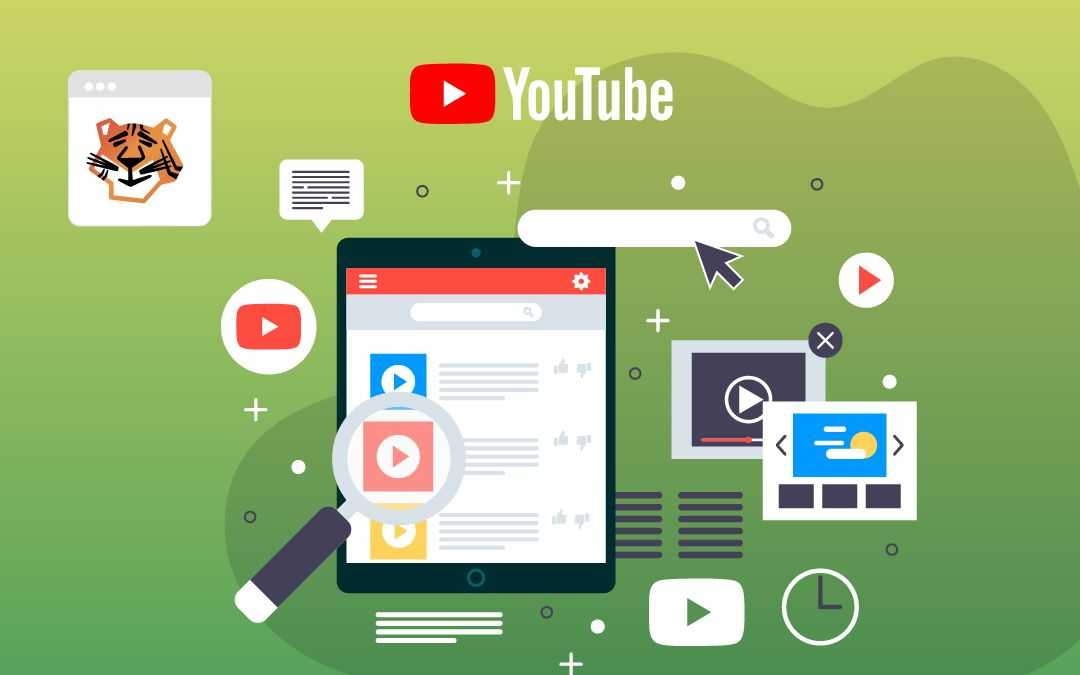 6 Factors Affecting How You Rank on YouTube
The key to ranking on YouTube is optimizing your content around the ranking factors YouTube considers when displaying content to users.
Here is a quick rundown of the most critical ranking factors used by YouTube:
1. Watch Time Minutes
Watch time minutes tells the YouTube algorithm whether viewers are liking your content enough to watch it till the end.
Research shows the attention span of today's viewers has diminished considerably. Now, YouTube's goal is to keep viewers on as long as possible on the platform, so it gives more visibility to videos with more watch time minutes.
For example, if people searching for a topic stop watching Video A after three minutes and Video B after nine minutes, the YouTube algorithm will promote Video B over Video A.
In addition to the watch time minutes of a video, YouTube also considers the accumulated watch time minutes of a channel (also known as channel authority). For example, if one hundred viewers watch your video for four minutes, your channel's total watch time minutes will be four hundred watch time minutes.
2. Session Watch Time
Session watch time refers to the total minutes an average viewer spends watching your YouTube videos. If a viewer discovers one of your videos and goes on to watch three more videos, your channel will earn session watch time credits.
Why? YouTube wants viewers to stay on its platform, so if your YouTube channel has quality content facilitating this, it will prioritize your content over your rivals.
3. Audience Retention
Audience retention indicates the percentage of viewers that make it to the end of your video. Ideally, you should aim for 50% or higher, but even a 40% retention rate is still okay.
To improve your video's audience retention, understand whether your target audience prefers short or long videos, and accordingly create content.
4. YouTube Click-Through Rate (CTR)
CTR represents the percentage of viewers who click on your video when they see it in the search results.
A user determines the relevance of a video by looking at the video title and thumbnail. Make sure to choose a good title and add a well-designed thumbnail to improve your CTR.
5. Upload Frequency
YouTube's algorithm rewards channels that upload content frequently.
If you publish more content, you can secure a higher ranking on YouTube. Daily uploads trump weekly uploads, and weekly uploads trump monthly uploads.
Consistency is also important here.
If you decide to upload content every Saturday, make sure to publish fresh content every Saturday. If you stop uploading entirely, the algorithm will eventually sink your channel to the bottom of the ranking pit.
6. Likes and Comments
Any content that generates engagement is considered relevant content. If your video gets tons of likes and comments, even if the content is bad or controversial, the YouTube algorithm will consider it as great content and rank it higher.
Note that publishing quality content is the only way to stand out in the long run. While sub-par content with lots of comments may help you go viral at times, it will not lead to desirable results, such as more subscribers or customers.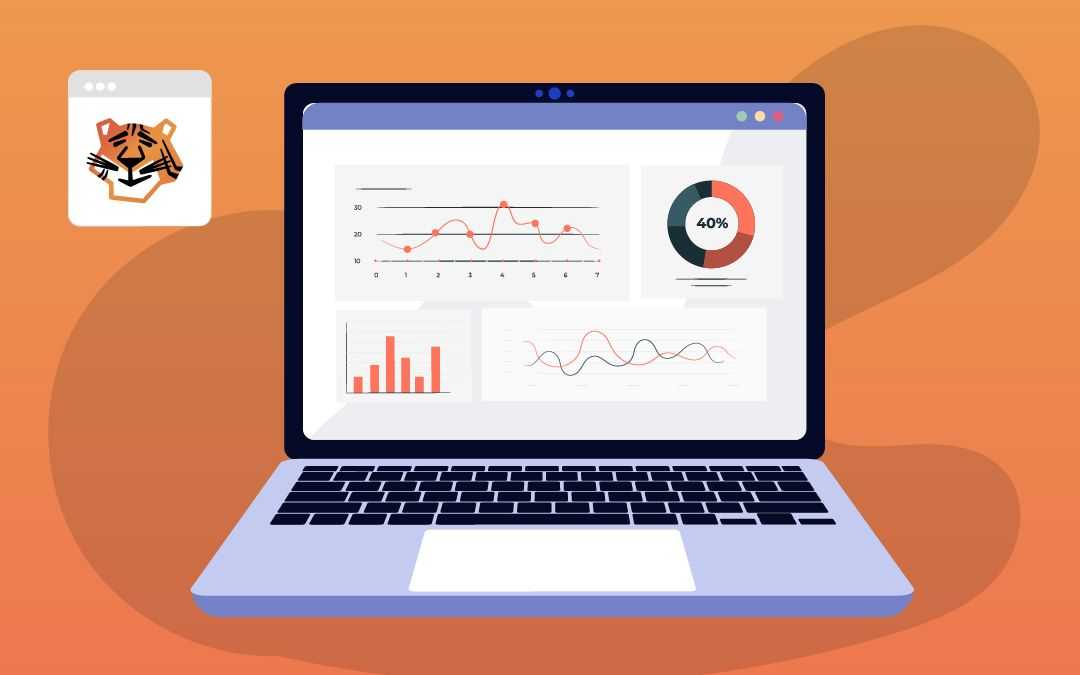 How to Optimize Your Videos to Rank on YouTube
Now that you know how YouTube ranks content, let us discuss key YouTube SEO strategies you can use to outrank your competitors.
Pick Your Keywords Wisely
Keywords are important for every search engine, and YouTube is no exception.
Do your keyword research, taking care to pick ones that can get you volume without being too competitive. If you can compete with competitive terms, feel free to include them in your content.
We highly recommend using keyword research tools to identify the most relevant keywords for your list. For instance, you can add a YouTube channel in AccuRanker to track keywords in YouTube search results for both mobile and desktop devices and get detailed information on how your channel performs on YouTube.
AccuRanker also tells you which SERP features are available for your keywords and which features appear for your channel.
Also, see the top 10 YouTube channels that show up in search results for your target keywords. Or pick up to ten rival channels you want to monitor to stay ahead of the competition.
After identifying the best keywords for your content, you must add them to the right places. This includes:
Video title
Video description
Video content
Video transcription
Video tags
Be sure to add keywords describing your niche within the channel description so that YouTube knows what type of content you offer.
We also recommend adding related hashtags to your content to increase reach. But do not go overboard; the YouTube algorithm constantly checks for and penalizes spam, so stick to 2-3 hashtags that most accurately describe your video.
Create Simple but Attractive Thumbnails
Your video thumbnail is not a ranking factor. But it does have an impact on your SEO.
A good thumbnail means more clicks, which improves your CTR, which improves SEO. The YouTube Creator Academy claims that 90% of the best-performing video productions on YouTube have a custom thumbnail.
Ideally, your video thumbnail should communicate what your content is about and why they should watch your video instead of similar options. The best YouTube thumbnails should:
Have short and crisp text that communicates the topic your video covers
Highlight your unique style to set your brand apart
Include creatives (graphics, facial expressions) to catch the viewer's attention
While you can experiment with your thumbnail designs, you must stay consistent. Your audience will appreciate it, and you will get more views.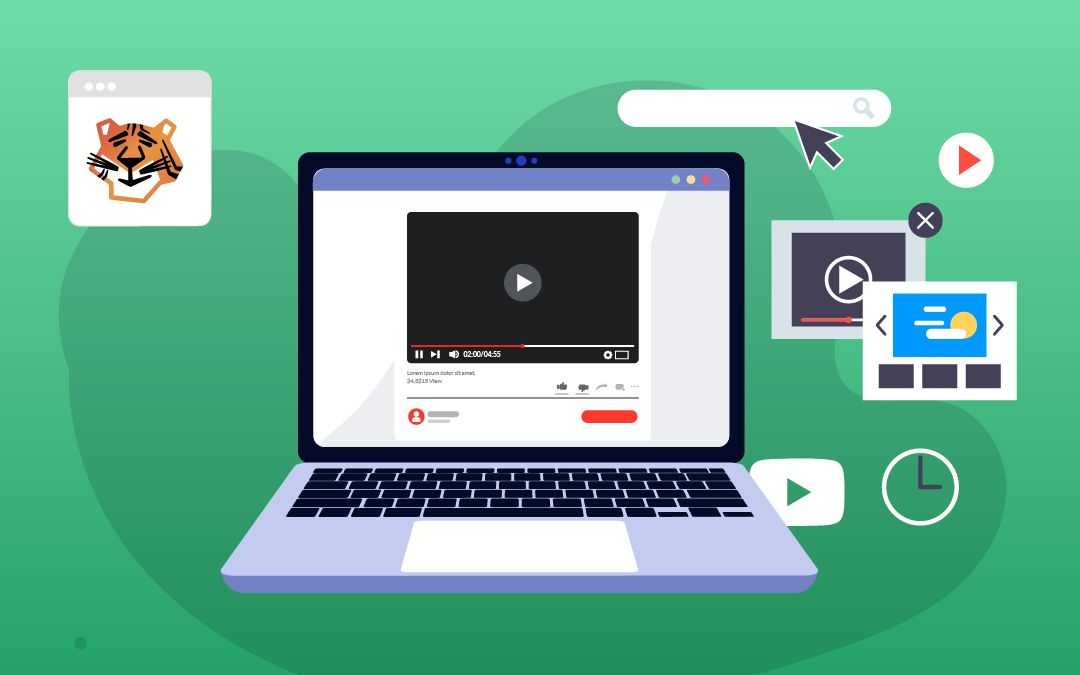 Leverage Annotations and Cards to Improve Visibility
In YouTube, annotations are clickable links that appear on the video, and cards are pop-up windows that viewers see during the video. Both help you get more clicks and traffic by promoting other videos from your channel and linking to your website, respectively.
Use annotations and cards to:
Give additional information about your video
Link to other videos, channels, websites, or social media platforms
Promote your products or brand
Note: While cards are like annotations, it also allows you to include images and CTAs.
Produce Quality and Engaging Content
Quality and engaging videos are a surefire way to thrive on YouTube. But producing such content consistently is no small feat. Luckily, with some planning and effort, this becomes a whole lot more achievable.
Here are a few tips to help you get started:
Decide the purpose of your video. Do you want to generate more leads, increase brand awareness, or something else? Based on your goals, start planning your content. For instance, create content assets introducing your brand if you want to increase brand awareness. If you want to generate leads, create content highlighting the USP of your products.
Instead of worrying about video length, focus on getting your point across quickly while keeping the content interesting and engaging. But if you find your target audience prefers short videos to longer videos, or vice versa, create content accordingly.
Use videos, infographics, and other visual formats to tell your story effectively. Consider using video editing tools like Canva to make visually stimulating content that keeps viewers hooked to the very end.
Storytelling is key to ranking on YouTube. When you tell a story in your video, people are more likely to connect with it. And when they like it, they will share it with their audience, helping you get more views and engagement.
Also, make sure your video is high-quality. Nothing can save a poorly made video. If you want to rank on YouTube, ensure you are getting the lighting, sound quality, and production value right.
Add Subtitles and Closed Captions
Subtitles and closed captions highlight important keywords. The fact that they are also crawlable by search engines helps boost YouTube search optimization.
To add subtitles and closed captions to your YouTube video, upload a supported text transcript or timed subtitles file. You can also directly enter transcript text for a video, and it will auto-sync.
YouTube supports automatic captioning, but it is not perfect. Although, you can edit these captions to make them more accurate.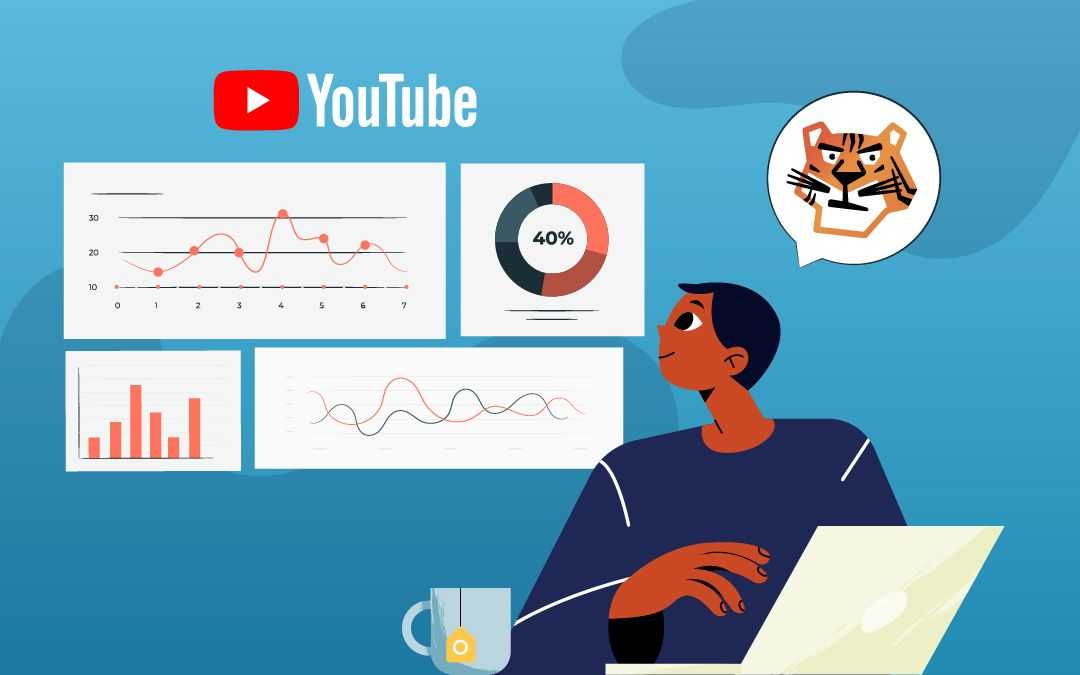 How to Increase YouTube Engagement
Simply optimizing your YouTube videos is not enough to rank on YouTube. You also need to work on maximizing engagement.
Use the following tips to promote engagement on YouTube:
Ask For and Reply to Comments
The best way to improve YouTube engagement is to interact with your audience.
To start, do not ask viewers to leave commons under your videos with a generic "Comment below!" statement. Instead, tell them what to comment on. For instance, if your video lists the best keyword tracking tools, you could say "Did I miss your favorite tool? Comment below to let me know!"
This way, viewers do not have to think about what comment to leave. They can just answer your question, thereby increasing your YouTube engagement.
Once your audience comments on your video, make sure you respond timely to take the conversation forward.
Not only do prompt responses encourage users to comment again in the future, but they also build trust. In addition to boosting your YouTube engagement, replying to comments also moves viewers down the marketing funnel.
Collaborate With Other Channels
If you want your content to rank on YouTube, you need to win your audience's trust. People do business with people they know, like, and trust.
People seeing you for the first time alongside someone they trust makes them likely to trust you. This is because of the halo effect, which causes the viewer to make sweeping judgments about you based on a single reference point.
In other words, if a viewer trusts the person you are partnering with, you will also be trustworthy and capable in their minds. It is why collaborating with non-competitive but relevant and trustworthy creators is important for this to work.
Host Giveaways or Contests
Giveaways and contests are quick hacks to boost your YouTube engagement.
Choose a prize that appeals to your target audience and is relevant to your content. For example, if you are a SaaS company, you can offer a free one-month subscription to your service.
You can then ask viewers to leave a comment to participate. An even better alternative is to place a secret question in your video that people must answer in the comments section.
This way, you will increase your watch time minutes and get comments, ensuring the algorithm ranks your video higher in the search results.
Marketing Your YouTube Videos for Better Ranking
Promoting your videos is also crucial to rank on YouTube.
Why? It helps you stand out from the thousands of similar channels and drive more traffic and engagement.
Use these tactics to promote your video and maximize viewership:
Write Engaging, Actionable Titles
Writing keyword-centered video titles will help you rank higher in the SERPs. But attention-grabbing titles that are not clickbait are necessary to get them to click on your video.
Here are some examples:
X INSANE Facts About (Topic)
Use This Incredibly Easy Strategy to 10x Your Website Traffic
Here is How I Closed a 6-FIGURE Deal
Stop Doing (Technique) — I am Begging You
Run a Paid YouTube Ad Campaign
If you have the budget, run a paid YouTube campaign to enhance your reach. Your options include:
Display ads appear in the right-hand sidebar of videos (only available on desktop)
Semi-transparent overlay ads appear at the bottom of a video (only available on desktop)
Skippable and non-skippable video advertisements appear before, during, or after a video
Non-skippable bumper ads pop up right before the viewer watches the video
Sponsored cards appear within related videos
You can use an existing video of your ad creatives or create something fresh for your campaign. If a video has already gotten a lot of views and engagement organically, running paid ads can further enhance results.
Leverage Other Social Platforms
Regularly promote your YouTube videos to your followers on other social media platforms and encourage them to become subscribers.
After your video goes live, let your audience on Facebook, Instagram, Twitter, and LinkedIn know about it. You can also create previews or snippets for these social platforms, adding a clickable link to the YouTube video.
Rank on YouTube Video Reports
Simply implementing YouTube SEO strategies is not enough. You also need to track your progress and make the necessary changes to secure the coveted number 1 spot on the platform.
That is where a rank tracker comes into the picture.
AccuRanker allows you to add your YouTube channel as a domain, after which you get access to accurate ranking results for all your YouTube videos across any search engine. Know where your videos rank in the SERP features on popular search engines like Google and Bing.
You can also check if there are YouTube SERP features, such as playlists, channels, and promoted videos, for your target keywords and evaluate how valuable your rankings are with the share of voice (SOV) metric.
In Summary
To rank on YouTube is a powerful way to maximize brand exposure. By taking small steps to optimize your videos, you will reach your 'big-picture' goals faster. Once you implement your action plan, monitor your progress to stay at the top of your game.
Start increasing organic traffic with AccuRanker today.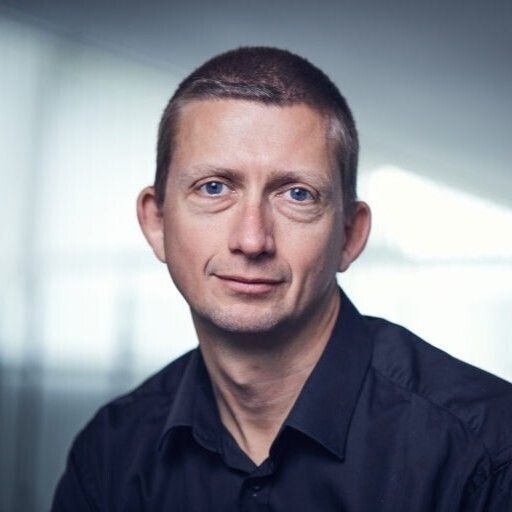 Chief Marketing Officer at AccuRanker
As the Chief Marketing Officer at AccuRanker, Bo is responsible for all aspects of AccuRanker's marketing - including outlining and implementing the company's worldwide marketing strategy and branding. A marketing senior with more than 20 years of software marketing experience, Bo has both firsthand and strategic experience with all major marketing tactics and technologies.