6 Best Link-Building Techniques for SEO Success
Last updated on Saturday, September 23, 2023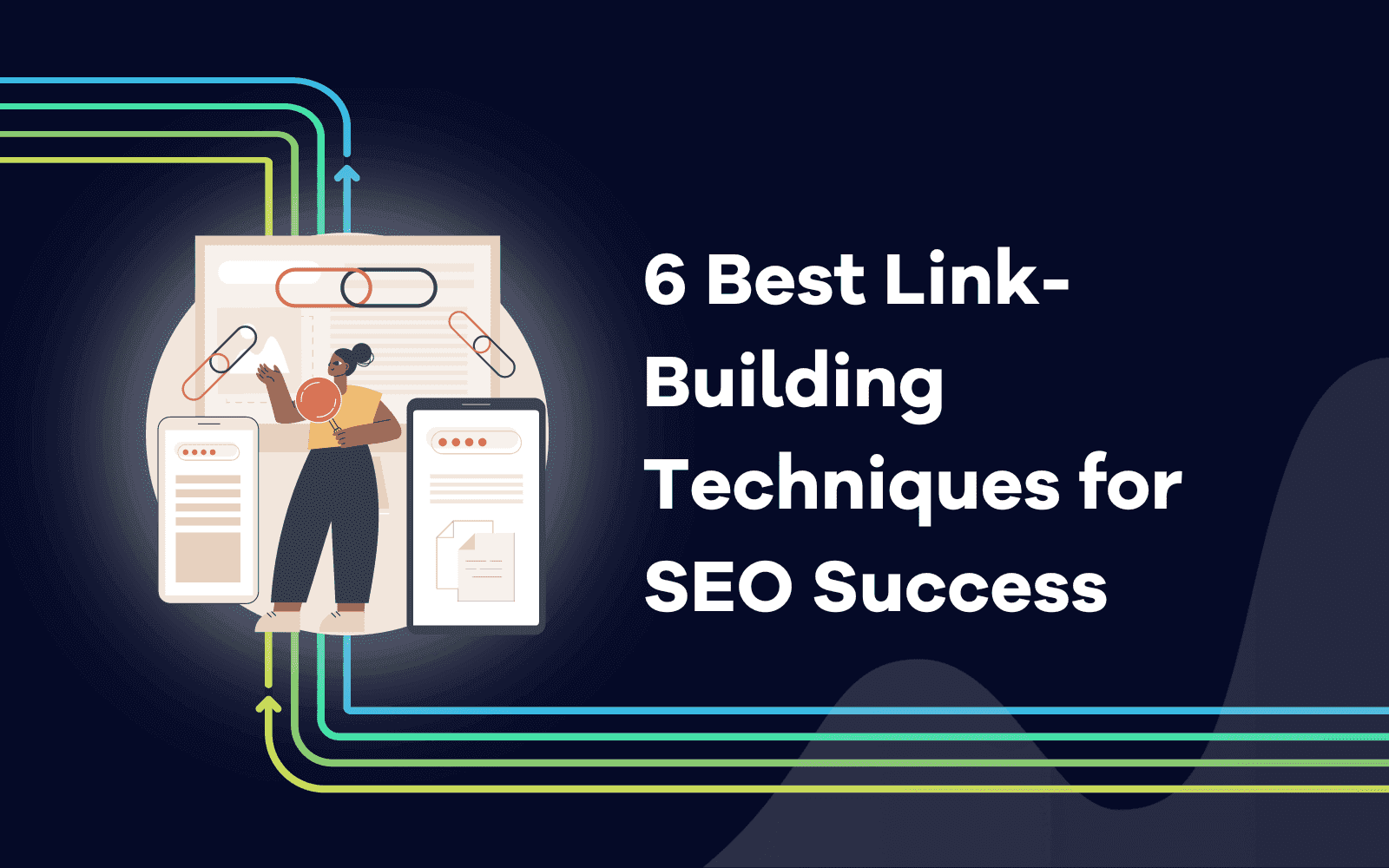 In the dynamic landscape of SEO, link-building remains a critical and effective strategy for enhancing website visibility.
The right links can boost your site's authority, drive traffic, and improve your rankings in search engine results.
However, not all backlinks are created equal. This post aims to explore the best link-building strategies to help you boost your website to the top of the search results.
What is Link Building?
Link building is the process of acquiring hyperlinks from other websites to your own.
These links act as 'votes of confidence' in the eyes of search engines, indicating that your site has quality content worth referencing.
In fact, Google states that:
In general, webmasters can improve the rank of their sites by increasing the number of high-quality sites that point to their pages.

Is Link Building Important for SEO?
SEO is better than PPC or any other online marketing strategy in the long run.
Did you know that pages with a greater number of backlinks tend to have a higher rank as compared to the ones with fewer backlinks?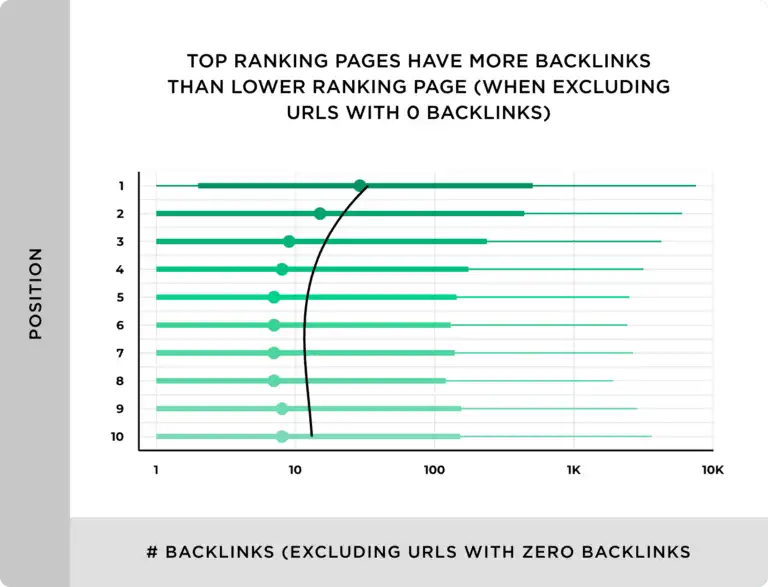 Source: Backlinko
This SEO statistic comes from Backlinko research and gives a strong signal that link-building is a crucial element of achieving success.
As a matter of fact, according to Andrey Lipattsev, former Search Quality Strategist and current Partner Development Manager at Google, the top three ranking signals in Google's search algorithm are links, content, and RankBrain.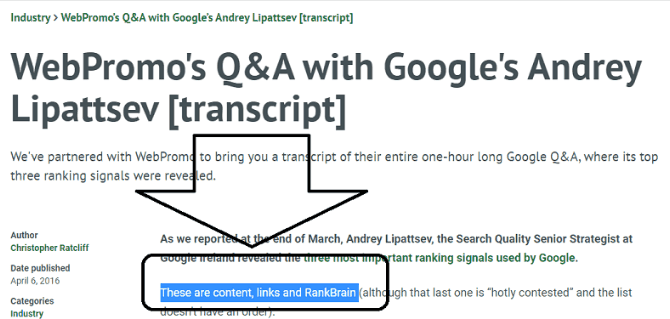 Source: Searchenginewatch
In the past, search engines like Yahoo! and AltaVista dominated the market by ranking results based solely on webpage content.
However, Google revolutionized the game with the PageRank Algorithm, considering both content and the number of websites linking to a page.
In summary, while the number of links is important, quality should be prioritized over quantity.
So, how can you get some good links?
Best Link-Building Strategies
A professional SEO service can help you create an effective link-building strategy to ensure your website is visible and gets the most out of organic search.
But if you are on a budget, here are some of the best link-building strategies you can use:
Guest Blogging

Content Assets

Unlinked Brand Mentions

Broken Link Building

Competitor Link Analysis
Guest Blogging
Guest posts are a great way to boost website visibility.
By publishing quality content on related websites, you get the chance to showcase your expertise and attract readers back to your own site.
When guest blogging, keep these key points in mind:
Familiarize yourself with the website's editorial calendar.

Understand the preferred style, tone, and topics.

Provide at least 3 title suggestions.

Review the guest blogger guidelines.

Submit a well-written, proofread, and high-quality text.

Include internal links and multimedia content.

Pay attention to formatting.

Engage with commenters after the post is published.
Finding websites that accept guest posts is easy with the right Google search operators.
Use these commands to locate sites that publish articles.
For example, if you are in the SEO niche, you can try:
"write for us" + SEO
intitle:guest post + SEO
inurl:/guest-post-guidelines/ "SEO"
Once you have found an opportunity, review the quality of the content to ensure it is an appropriate fit for your brand.
Now it's time to reach out to the website's owner and send your pitch.
You can use this template: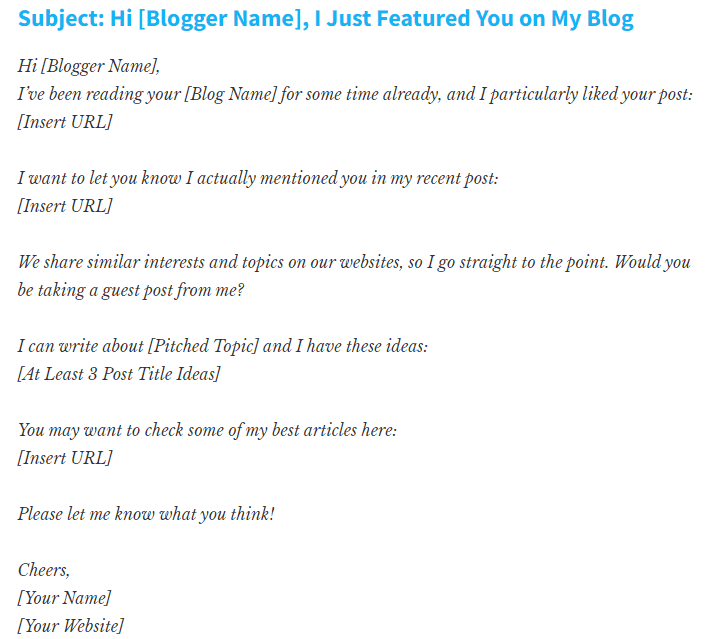 Content Assets
Content assets are an effective way to build high-quality backlinks.
It is the creation of content – such as infographics, PDFs, eBooks, and videos – that can be used by other websites in their own articles and blog posts.
By providing valuable resources for other sites to use, you create a win-win situation: they get content to use in their posts, and you get backlinks.
When creating content assets, keep these tips in mind:
Pick the right topics: Choose topics that are likely to be shared and repurposed by others.

Design for maximum engagement: Your asset should look attractive enough to make people want to click and share it.

Make sure it's linkable: Include a link to your website in the asset itself.

Promote it: Reach out to websites and influencers with relevant audiences and let them know about your content asset.
Once you have created an awesome content asset, you are ready to start earning backlinks.
For example, my guide about featured snippets has been picked up naturally by MOZ in one of their blog posts: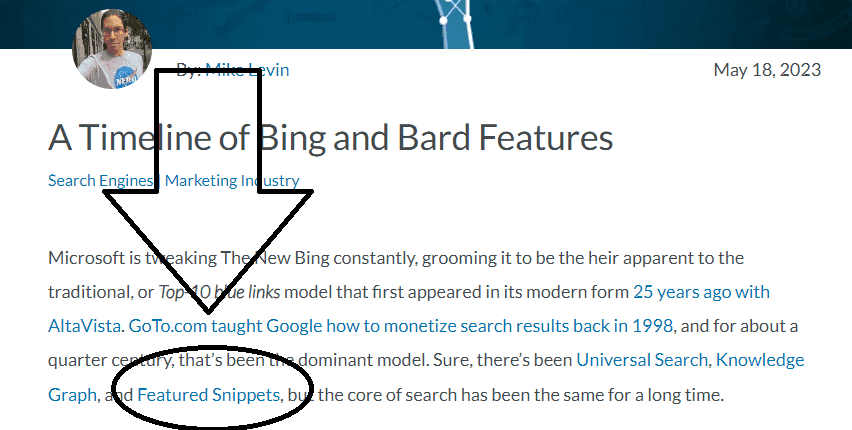 Source: Moz
Unlinked Brand Mentions
If you have been mentioned in an online article, there may be a chance that the writer didn't include a link back to your website.
This is where unlinked brand mentions come into play.
By tracking these types of occurrences and using outreach tactics, you can reach out to the author and ask them to include a link back to your site.
This can be an effective way to gain high-quality backlinks with minimal effort.
To do this, you can use any of these tools:
Buzzsumo

SemRush

Moz Explorer

Ahrefs

Mention

Google Alerts
To request a link addition to a brand mention, first search for the contact information and then approach the staff or webmaster.
Be polite, thanking them for the mention, and explain how adding a link will benefit their audience.
Broken Link Building
Broken link building is a powerful way of acquiring backlinks from other websites.
This strategy involves finding broken links that once pointed to an existing page on another website and offering a replacement with a similar topic from your own site.
To get started, you can use tools like Ahrefs or Screaming Frog to search for broken links related to your website.
Or, you can use the Check My Links Chrome extension:
Once you have identified a potential target, reach out to the webmaster responsible for that page and provide a suggestion of content from your website that could be used as a replacement.
Your email should include not only the link to your own page but also a brief description of why it would make an appropriate replacement and additional information about why it can be beneficial to the readers.
Competitor Link Analysis
Competitor link analysis is a strategy used to identify potential backlink opportunities from other websites in your niche.
To gather data for SEO analysis, start by entering your keywords into Google.
The URLs shown on the search engine results page can be used for further analysis.
Submit the URL to your preferred tool and import the resulting data into Excel as a .CSV file.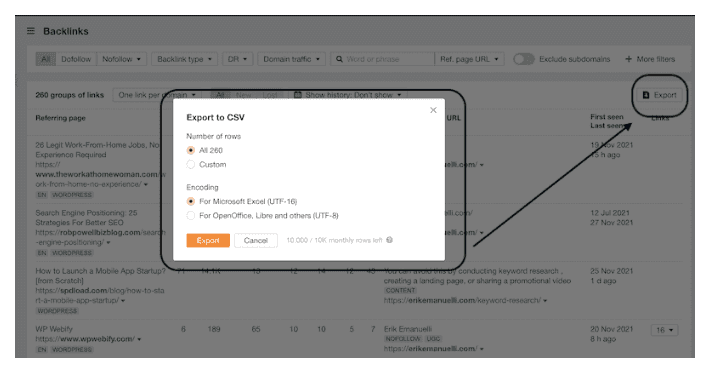 To do this, you can use tools such as Ahrefs or Moz Explorer and look for websites that have links pointing to your competitors' pages.
From there, you can use outreach tactics to approach those websites and ask them to consider linking to one of your own pages as well.
When reaching out, provide detailed information about the content that is being suggested.
Include a clear description of the topic, why it would be beneficial for their readers, and how it relates to their website.
By taking this approach, you can build relationships with other websites and acquire high-quality backlinks.
Collaboration with Link-Builders in Your Niche
Another way to go about link-building is by collaborating with other websites in your niche.
By joining forces, you can both benefit from the increased visibility and traffic that comes from combining reach.
One example of this could be creating a survey report and then contacting relevant websites to ask them to promote it.
You could also consider creating a round-up post featuring the most popular and influential websites in your niche and then asking them to link back to it.
The key here is to find ways to provide value for both parties.
By focusing on relationships instead of a one-way exchange, you can create long-lasting partnerships that will benefit both sides.
Once you have implemented these link-building techniques, it is important to measure the performance of your efforts in order to determine what is working and what can be improved upon.
Google Analytics, Google Search Console, or some UTM tracking software like Pepper Cloud can help you track the performance of each strategy so that you can adjust your approach accordingly for maximum results.
Final Words
Link building is an important factor in improving SEO and increasing visibility for your website.
By using the strategies discussed above, you can start to acquire high-quality backlinks from relevant websites within your niche and grow your online presence.
Be sure to track the performance of each technique, as this will help you identify what works best and which strategies to invest in.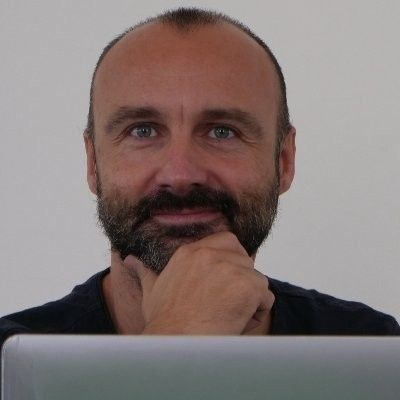 Article by:
Erik Emanuelli
Blogger
Erik Emanuelli has been in the online marketing game since 2010. He's now sharing what he has learned on his website. Find more insights about SEO and blogging here.