Keyword Rank Checker: How to Improve Your Keyword Research
Last updated on Thursday, November 17, 2022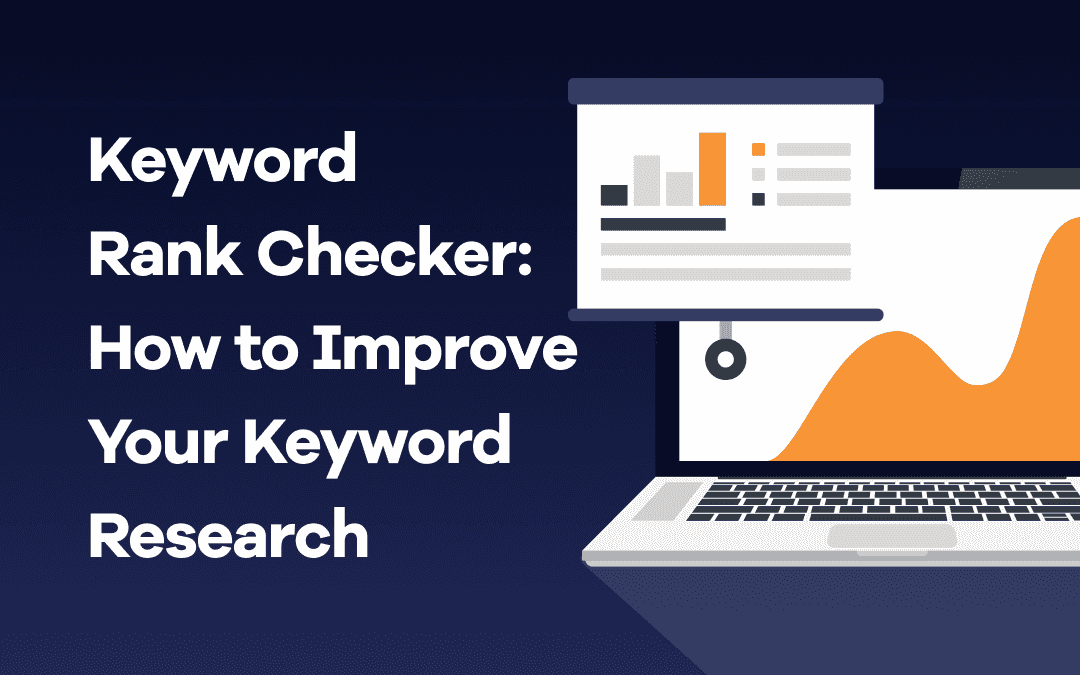 As an SEO professional, ranking your web content higher in search results is your top priority in building a strong web presence. This is understandable, considering you gain more traffic when your website ranks higher in the search engine results pages (SERPs).
But simply running an SEO campaign is not enough. You must also track important metrics and analyze data to determine how your campaigns are performing and what you can do to improve them.
Using a keyword rank checker is a critical part of this process.
What Is a Keyword Rank Checker?
A keyword rank checker is a handy SEO tool to measure your search engine rankings for targeted keywords and analyze changes in that ranking over a period.
You can use it to find answers to critical keyword ranking questions like:
Which ones of your web pages are ranking in search results
Which keywords your pages are ranking for
How high are your web pages' ranking
Which web pages recently changed their position in search results
Here is what checking your keyword rank looks like on AccuRanker: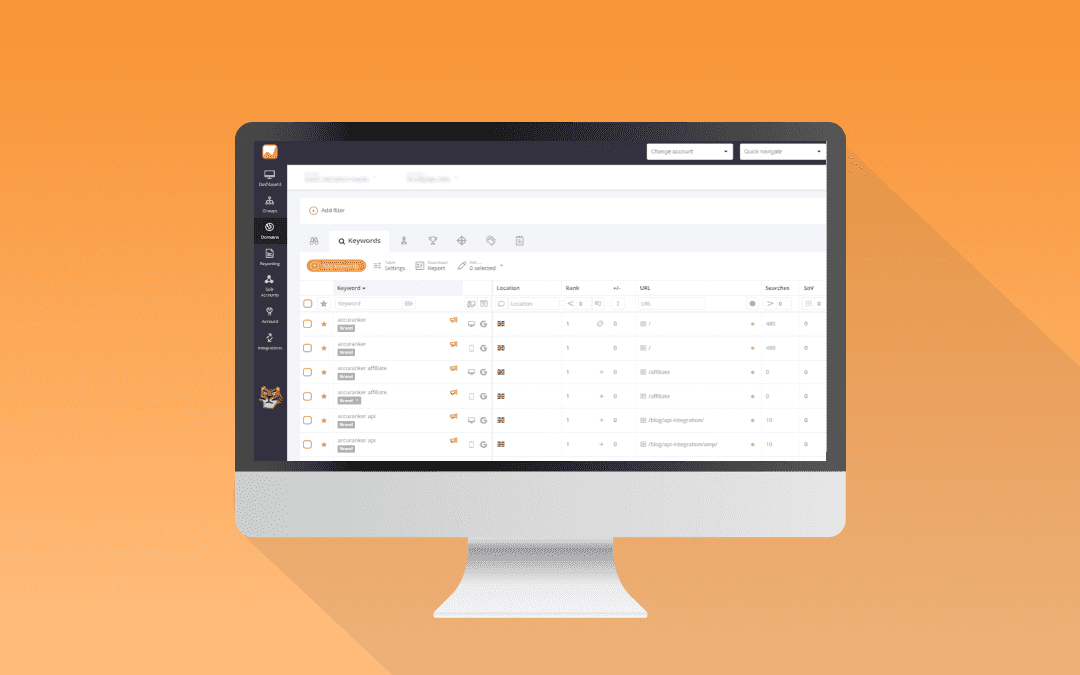 Alongside tracking the progress of your website's keyword ranking, a rank checker also gives you crucial insights into how your content is performing compared to competitors and determines whether there has been a gradual improvement in your rankings.
Knowing this information enables you to identify and tackle any potential issues early on to improve and refine your SEO strategy.
How a Keyword Rank Checker Works
A keyword rank checker uses specialized algorithms to crawl the web and determine where your targeted keywords appear in the search results. It then analyzes the data before presenting it in an easy-to-understand format.
The tool continues to monitor your set keywords after the initial crawl and notifies you whenever there are any changes in your website's search ranking for a keyword.
Let's suppose you want to check where your website is for the keyword "search intent" in the SERPs.
In this case, a keyword rank checker will first identify the keyword (search intent) and then index the first one hundred results to determine your keyword position. It will then notify you of any changes in your ranking later.
So, if your website rises from the tenth position for the keyword "search intent" to the sixth position and then consecutively to the third position, the keyword rank checker will send you notifications for each change.
Moreover, most keyword rank checking tools come with enterprise features that are useful for making smart, data-driven decisions. AccuRanker, for instance, allows you to filter your keyword data in various ways to organize, target, and deeply analyze your data.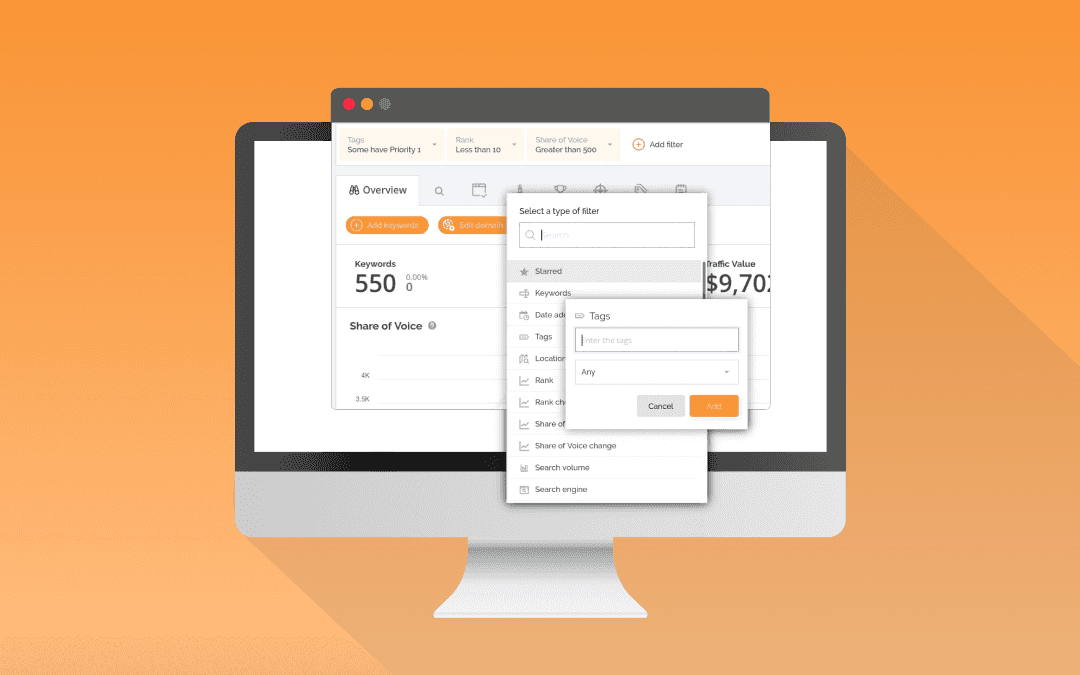 How to Use a Keyword Backlink Checker?
Backlinks are links from other websites to your content.
Getting more backlinks suggests others are interested in your content, indicating to search engines like Google that it is of high quality, which helps you rank higher in the SERPs for that keyword.
Where does a keyword backlink checker come into the picture?
The main purpose of a keyword backlink checker is to track the number of backlinks to your content in addition to determining their relevance, quality, and diversity. You can also use a keyword rank checker tool instead to track and monitor the backlink profile for each keyword and receive notifications whenever poor-quality sites link to you.
More importantly, it will help you identify potential link-building opportunities to gain more positive inbound links that aid in driving relevant website traffic.
Simply enter your domain URL (or any other domain you want) to uncover the total number of backlinks pointing toward your website, along with a deep analysis of their quality and relevance.
The Benefits of Using a Keyword Rank Checker
A keyword rank checker delivers a wealth of SEO insights, including traffic potential, change in position, and ranking information, that can enhance your SEO efforts. And this is just scratching the surface.
Here is a breakdown of the most prominent advantages of using a keyword rank checker:
Evaluates Current SEO Strength
You cannot improve your current SEO strategy without knowing your current SEO standings.
In this case, a keyword rank checker checks out two important duties:
identifying traffic-driving keywords
evaluating your SEO strength
This allows you to prioritize keywords with the highest search volume in your strategy to drive more organic traffic to your website. Once you know where your website stands in terms of SEO, you can develop monthly, quarterly, and annual targets for your optimization strategy.
Diagnoses Unexpected Traffic Drops
There can be all kinds of reasons for ranking fluctuations, from a technical glitch on your site to Google algorithm changes to better articles.
A keyword rank checker helps you identify and troubleshoot the culprits causing sudden traffic losses and downward trending traffic. It highlights web pages causing traffic loss, complete with their granular historical data, to determine the primary causes behind traffic drops and accordingly resolve the problem.
Automates Rank Tracking
A keyword rank checker saves you hours of work by automatically monitoring the keywords you rank for and notifying you of any changes to your search rankings through email alerts.
In other words, you will know which keywords have come up or dropped off, along with an explanation as to why the drop happened in the first place.
If your top-performing page goes from the first page of the SERP to the second, the keyword rank checker will immediately notify you about it, enabling you to take instant action and fix the problem at hand to minimize traffic loss.
Provides Competitor Insights
A keyword rank checker also highlights how your competitors are ranking for your target keywords and gives insights into what they are doing better to steal your target traffic. It also indicates whether your company has started targeting new search phrases by analyzing their newly launched landing pages and web content.
For example, AccuRanker lets you compare your keyword ranking history with ten of your chosen competitors, as well as identify your top competitors for any keyword you want to rank for. This way, you can determine whether your rankings have increased, or decreased while knowing how your competitors' rankings have progressed.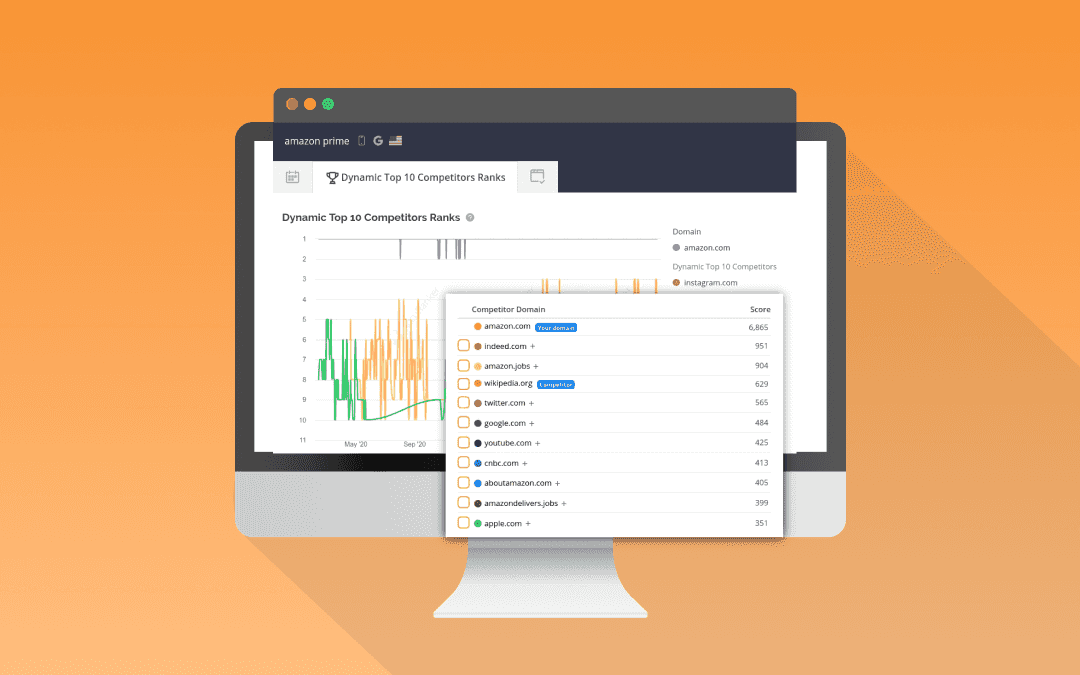 Based on these insights, you can then improve your content to increase your rankings. Or you can create new pages to outrank your competitors for their targeted keywords.
Identify Low-Hanging Fruit SEO Opportunities
SEO is a long-term game, but a keyword rank checker helps you identify quick-win opportunities to maximize investment and deliver results faster.
For instance, you can discover keywords and phrases whose rankings you can improve to quickly boost the incoming traffic to your website. You can also identify high search volume phrases and optimize content to leverage the keywords' impact and get more organic traffic.
None of this would be possible without the accurate and consistent ranking data provided by a keyword ranking tool.
What Are the Types of Keyword Rank Checkers?
A keyword rank checker has three main focuses: to give you a detailed picture of your keyword research, compare your rankings with your competitors, and identify what is working and what is not.
But you can differentiate between different rank checker options on the market based on two main categories:
1. Based on Price
Choose between free ranking checkers and paid ranking checkers.
While the free tools are appropriate for individual website owners who are just starting, paid rank checkers give you a more accurate picture of your keywords at the global and local levels. You also get other focused features that improve your SEO strategies to ensure better outcomes.
2. Based on Features
Choose between dedicated and combo keyword ranking checkers.
As the name suggests, dedicated rank checkers are purpose-built tools that solely focus on tracking and monitoring your live search engine rankings. On the other hand, combo rank trackers are full-fledged software suites that offer additional services like site audits and link management besides keyword ranking, which also makes them more expensive.
Improving Your Research with a Keyword Rank Checker
Considering 93% of all online activities begin with a search engine, focusing on your keywords can significantly increase your website traffic. And using an affordable keyword rank checker like AccuRanker is your best option to do fast keyword checks and automate tracking to always stay on top of keyword rankings.
AccuRanker checks the keywords in every country, and language combination, that Google crawls, giving you accurate data and rankings for each keyword. You can also use the tool to measure and report success with historical keyword data and leverage its enterprise features to make data-driven decisions.
Start increasing your organic traffic today with AccuRanker.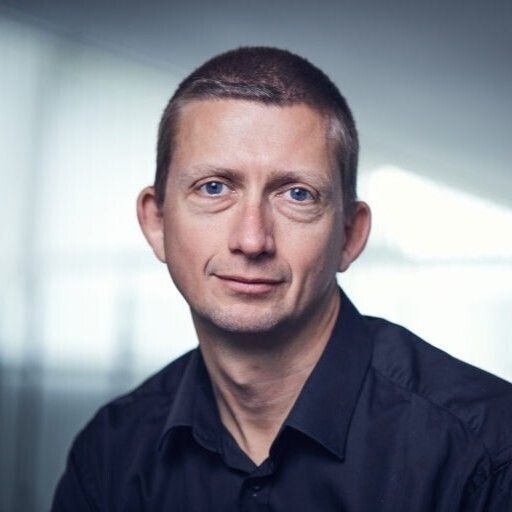 Chief Marketing Officer at AccuRanker
As the Chief Marketing Officer at AccuRanker, Bo is responsible for all aspects of AccuRanker's marketing - including outlining and implementing the company's worldwide marketing strategy and branding. A marketing senior with more than 20 years of software marketing experience, Bo has both firsthand and strategic experience with all major marketing tactics and technologies.