SEO in 2023: 23 Ways to Succeed with Your SEO
Last updated on Wednesday, January 4, 2023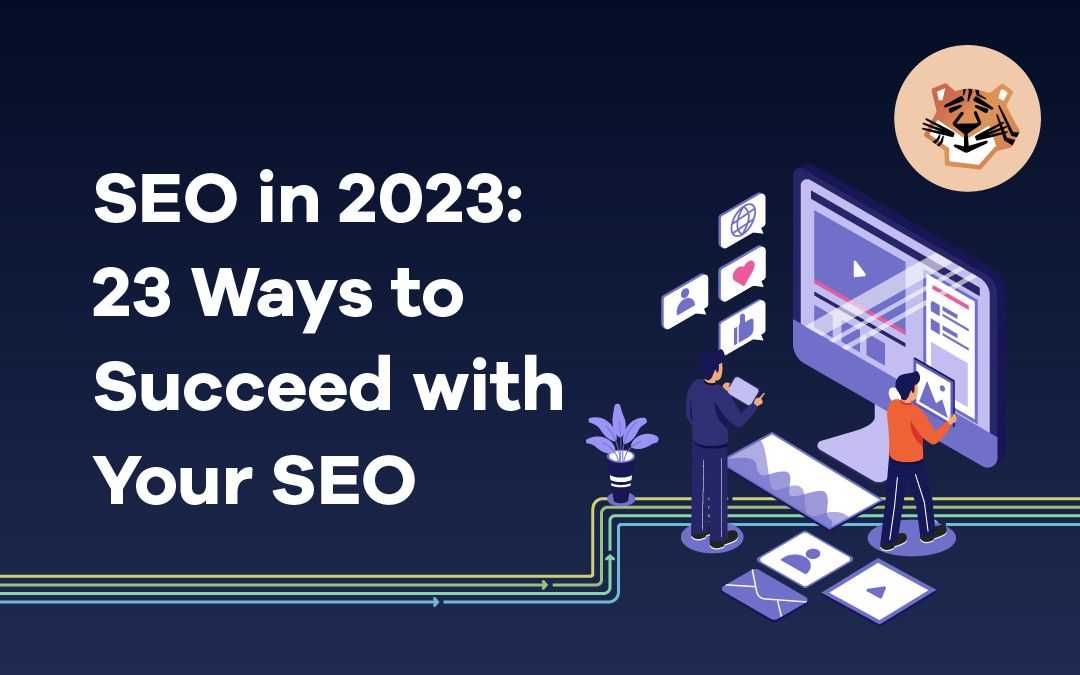 Do you want to succeed with SEO in 2023? Are you looking for that push in the right direction?
If so, then read on.
We will cover twenty-three ways to help you succeed with your SEO in 2023. Because who does not want to improve their website ranking, domain authority, and user experience? The below guide will help you stay up-to-date and ahead of the competition.
What is SEO?
SEO (search engine optimization) is an essential part of any digital marketing strategy. By keeping up with the latest trends and updates, your brand can ensure to reach its full potential. SEO will also ensure you appear high on search engine results pages (SERPs) and attract more quality traffic to your website.
It is important to stay up to date with SEO techniques because they are constantly changing. Staying informed of new developments and applying the right techniques will help you succeed with SEO in 2023, and beyond.
23 Ways to Succeed with Your SEO in 2023
1. Search Intent
Search intent, also known as user intent, is the goal a user has when typing a query into a search engine. Search intent includes informational, commercial, navigational, and transactional types. By understanding the keywords people are using, and their search intent, content can be positioned to be more relevant.
Understanding the search intent will provide insight into how users search for information and the type of content they are looking for. This allows your website to reach its target audience more effectively, resulting in better long-term effects for SEO.
Thus, improving the chances of ranking higher on SERPs.
"In 2023, user intent will become even more critical than ever. The success of digital marketing strategies will be increasingly reliant on how well the brand's content aligns with the targeted user's intentions. With third-party cookies being done away with, it will be paramount for companies to optimize their strategies for collecting and leveraging first-party intent data. This type of data allows for the creation of more personalized and contextualized content that aligns with a user's intent." Lisa Richards, CEO & Creator of the Candida Diet
2. Content Strategy
A content strategy will help you tailor your content for your audience. And understanding your audience's behavior, and anticipating what they will want, is key to creating an effective content strategy.
By diversifying your content strategy, you can also reach a larger audience while strengthening the impact of your brand. A content strategy should include different platforms and users while being optimized for SEO.
3. Quality of Content
Content quality is an essential factor to consider when optimizing for SEO. Good content must be written with clarity, relevance, and engagement in mind, as well as be optimized for search engines.
Quality content can help you build authority and trust with potential customers. Whether it be with positive reviews online, a secure domain name, terms & conditions on a website, or refund/return policies. All of these demonstrate credibility and trustworthiness.
"I am convinced that topical authority is an important SEO concept and will only become more relevant. In order to rank well in a certain area, Google values not only in-depth articles about one isolated topic, but also values it a lot when a website writes about many related topics of the same field." Robert Brandl Founder & CEO Tooltester
4. Heading Tags
Heading tags are used to improve a website's SEO. By breaking up content into multiple sections and adding heading tags (H1, H2, H3, etc.), Google will be able to better understand the depth of the content and its topics.
Additionally, schema markup can be added to the site to increase relevance. Headings can also make it easier for users to find what they are looking for by creating a table of contents at the top.
5. Meta Titles and Descriptions
The significance of having relevant meta titles and descriptions is that they can significantly improve a website's search engine ranking, increasing traffic and conversions. Meta titles and descriptions should be tailored to users' interests while being keyword-rich and concise.
Labeling content also ensures that it is properly indexed by search engines. Testing title tags and meta tags regularly helps ensure they are up to date with current best practices for SEO in 2023.
6. Keyword Research
Keyword research is an essential component of successful SEO. By researching the terms that your target audience is searching for and determining how often they search for those terms, you can create content that will accurately match their query intent, thereby ranking higher in SERPs.
Furthermore, including the keywords from your research as hashtags on social media, video descriptions, or blog posts can help to improve SEO in 2023.
"To be successful in SEO in 2023, you need to use the right keywords in the right places. This means targeting the right keywords in the pages you want to rank." Mocca Bajao / Demand Generation Digital PR Specialist at Thrive Internet Marketing Agency
7. Long-tail Keywords
Long tail keyword phrases are specific, niche-focused search terms that typically have a higher commercial intent than other keywords. They are important in SEO because they help attract more website traffic from search engines, as well as helping to target potential customers with relevant content and personalization.
You should use long-tail keywords in your content strategy to ensure they are optimized for your target audience. And you should also focus on creating authoritative content around those topic clusters.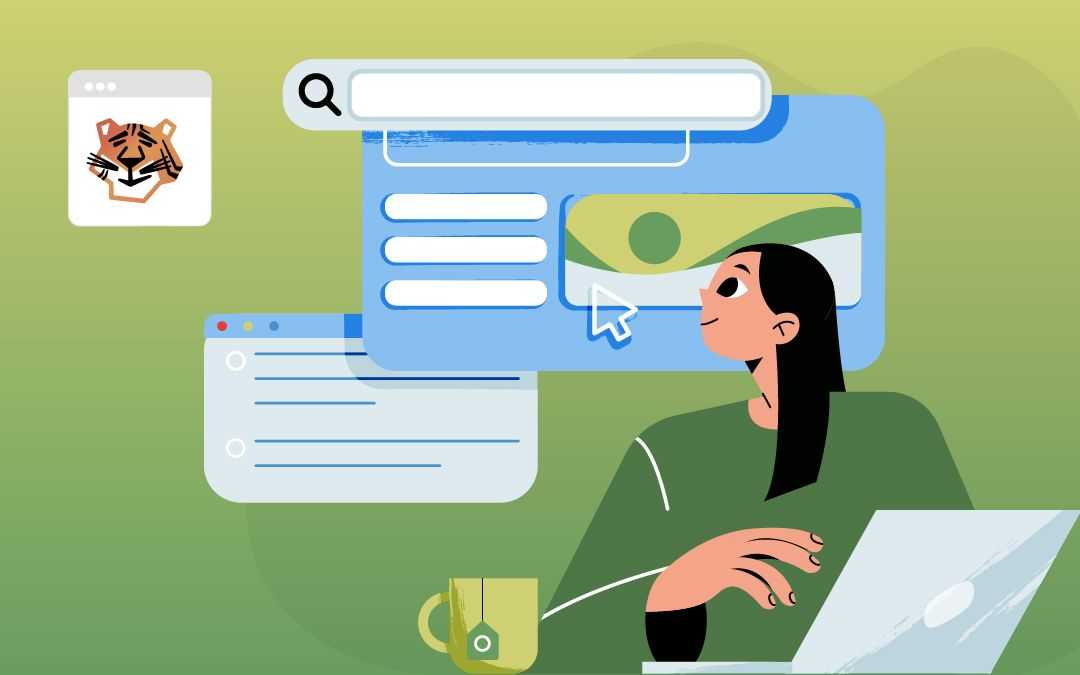 8. Image SEO in 2023
To succeed with SEO in 2023, it is important to use images in your content more so than ever before. This form of content is highly effective for increasing engagement and achieving your desired goals.
Image SEO involves optimizing images for search engine visibility. This includes using the right file format (size and dimension) and adding 'alt text' to your images. PNG files provide better-quality images than JPEG files. However, PNG files are larger in size.
Compressing large images can help reduce the image file size so that it does not impact your page speed (loading time). Resizing and compressing images is recommended. But taking it one step further is to apply the lazy loading technique. This involves deferring the loading of the images until they are necessary.
As a result, Google has developed WebP, a modern image format. This file format is the most efficient as it provides superior lossless and lossy compression for images on the web.
9. Video SEO in 2023
Video content offers multiple benefits. Viewers are more likely to consume, engage and respond to videos than other types of content. This makes it a terrific way to connect with your audience.
Videos are also a fantastic way to keep up with trends due to their popularity among consumers. Not only that, but video content also helps improve your ranking on SERPs. Implementing YouTube SEO is another means to maximize exposure and engagement, improving your traffic.
"Video will be the highlight for driving organic traffic to websites in 2023. Notice how video content is gaining traction across social networks. It's because motion graphics capture people's attention more quickly and for longer time spans than static imagery. It excites people and gets them intrigued about your brand. Video, coupled with the right call-to-action, is key for directing your audience to your company website." Brian Nagele CEO of Restaurant Clicks
10. Voice Search Optimization
Voice search optimization is a technique used to improve the visibility of content in voice search results. This involves optimizing content to be more easily found. For example, using conversational long-tail keywords and structuring content using schema markup, also known as semantic markup (H1, H2, etc.).
Voice search optimization can also help create featured snippets which can increase potential customers' visibility of your site. Optimizing your website specifically for voice searches will improve your SEO in 2023.
"If you're not adapting your SEO efforts to voice searches in 2023, you'll miss out on major opportunities and likely see a steep drop off in your SERP rankings. Google's Language Model for Dialogue Applications, LaMDA, was first announced in 2021 and aims to understand the natural language we use to hold insightful, logical conversations on any topic." Fernando Lopez | Marketing Director at Circuit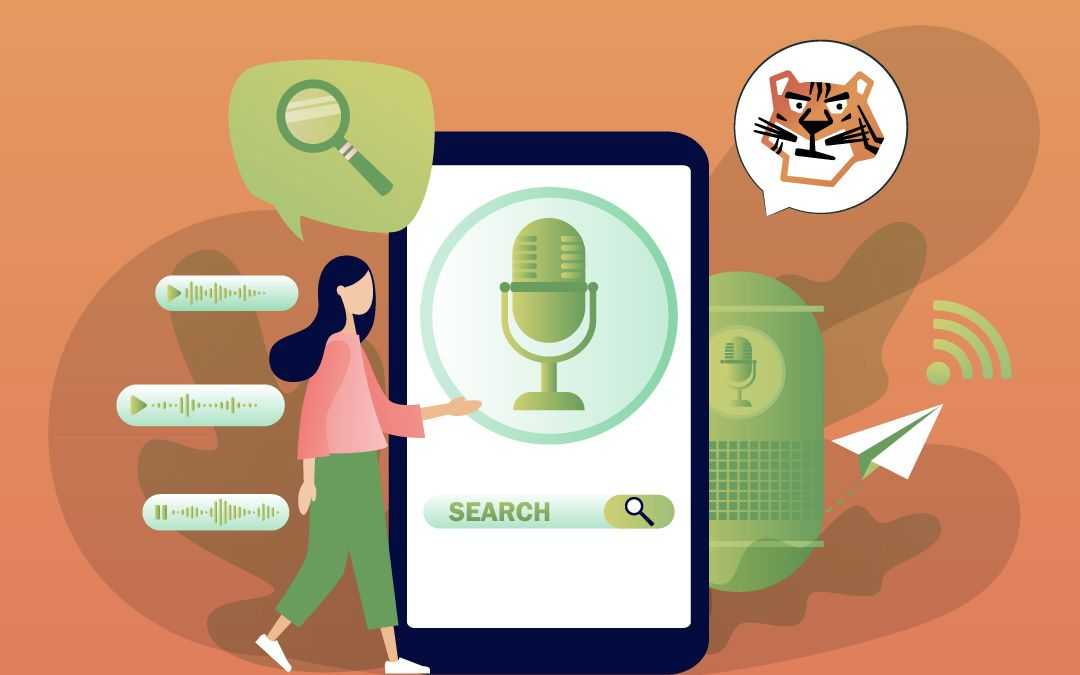 11. Quality Backlinks
Backlinks are important for SEO because they help search engines determine the most relevant and authoritative websites. Backlinks can improve your website's Domain Rating (DR) and its ranking in search engine results pages.
Link building is an essential part of acquiring backlinks. And it will continue to be for SEO in 2023. There are many ways to build backlinks. You can reach out to other businesses in your niche, create attractive infographics, or provide a guest post on other blogs.
One of the most common ways to acquire backlinks is via platforms such as HARO (help a reporter out) and Terkel. These platforms help you connect with relevant sources and industry experts.
Moreover, ensuring content is interesting and relevant for your target audience will help when building links. This will increase relevance for searchers who find your page through backlinks.
"Beyond attaining those converting traffic links, the game in 2023 will continue to expand across social media as it becomes necessary to increasingly push for brand awareness and mindshare. Given the multiple touchpoints consumers may need in order to move through the AIDA funnel from awareness to action, SEOs can actually improve the underlying quality of the user signals associated with the links they already have simply by appearing in front of those audiences on other channels, such as YouTube and Twitter." Joe Sinkwitz CEO of Intellifluence
12. Google Discover
Google Discover is a content feed that appears on the Google home page for mobile phone users. It recommends content based on the user's interests and preferences, which can help increase website traffic.
For successful optimization of website SEO, it is essential to produce user-centric content specifically tailored to the Google Discover feed. As AI and machine learning evolve, you will need to be prepared for changes to stay up to date with SEO strategies.
Furthermore, WordPress now has access to the Google Web Stories plugin. This plugin allows you to gain extra traffic from Google Discover, at no cost.
13. Artificial Intelligence (AI) and Machine Learning
AI and Machine Learning are expected to become increasingly prevalent in the field of SEO in 2023. More businesses are recognizing the potential benefits of using these technologies for their digital marketing efforts. Jasper is an example of an AI content generator.
AI can be used for activities such as keyword research, link building, and content creation. By leveraging AI-driven insights, you can gain a better understanding of your target audience's needs and preferences.
14. Page Speed Optimization
Optimizing page speed for SEO is important to improve user experience. This will also assist in converting more visitors into paying customers.
Mobile responsiveness is considered a ranking signal by search engines. So, optimizing your page speed to make your site easier to view and navigate on mobile devices is essential.
You can use Google PageSpeed Insights to guide you through any areas that need optimizing.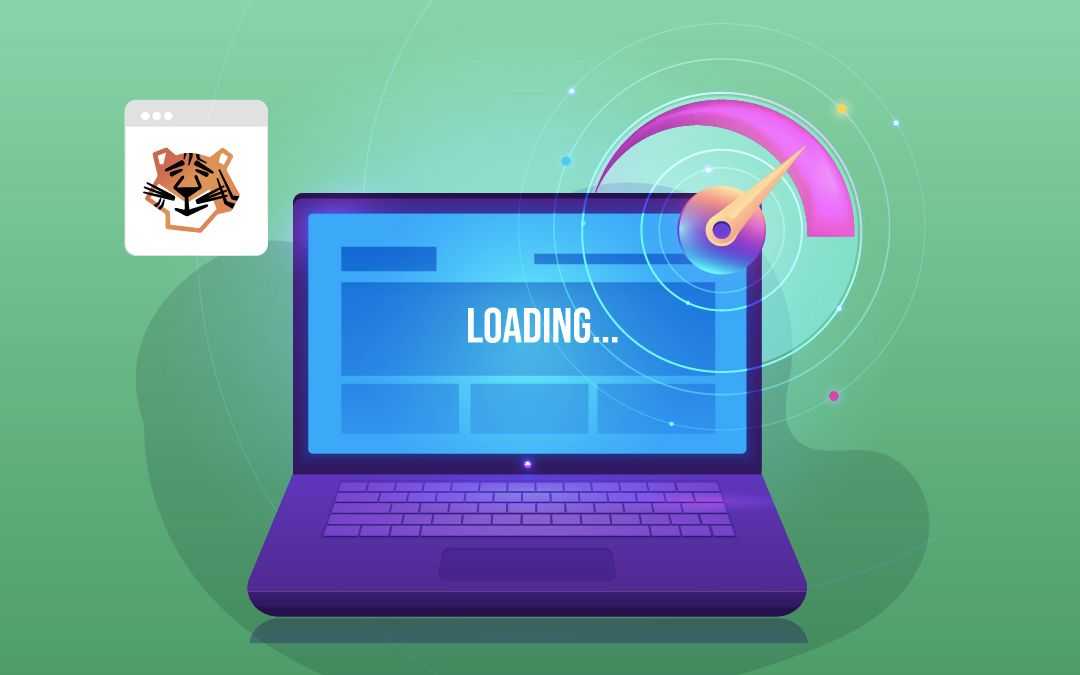 15. Technical SEO
Technical SEO is a strategy used to optimize your website for better visibility, more so than just page speed. It involves using techniques such as creating an SSL certificate, optimizing the URL structure with relevant keywords, and a descriptive sitemap.
It also refers to server optimizations that help crawl and index your site more effectively. Overall, making your website more easily to be discovered by search engines.
16. User Experience (UX)
The connection between a website's UX and SEO is crucial. Search engines consider user experience when ranking websites, so optimizing your website for mobile friendliness is essential to ensure visibility on all devices.
Improving the speed of mobile pages can have numerous benefits such as increasing customer experience, and revenue, and making it easier for customers to interact with your website.
17. Customer Experience
Focusing on the customer experience is a key factor in optimizing your website. Good customer experiences lead to higher rankings in search engines. This means that content is more likely to be suggested to other users.
Furthermore, optimizing the customer experience can help ensure that desired actions are aligned with desired outcomes. And this creates a positive customer journey and results in more brand awareness. All of this contributes to better overall search engine results and increased business.
18. Google Algorithm Updates
Google's algorithm updates have a significant impact on SEO optimization. Algorithm updates can affect the effectiveness of your SEO efforts, as well as how websites are ranked in SERPs.
Google's algorithm has become smarter over time because of artificial intelligence. When engaging in SEO you should be aware of these changes, as they change constantly. So, stay up to date and adjust your strategies accordingly if you want to succeed with SEO in 2023.
"The biggest change I expect to see in 2023 is the unexpected! A search engine algorithm update can come about suddenly and require a pivot of your SEO strategy. So, in 2023 it will be important to carefully monitor your analytics and be prepared to make changes if you see that an algorithm update seems to have damaged your rankings." Amanda McCrea, Content Coordinator at Online Optimism
19. SEO Audits
It is important to do regular SEO audits to identify any errors and spot trends that may affect your website's quality. Doing so helps ensure that your website is optimized for search engines, resulting in improved rankings.
Conducting SEO audits will provide you with useful insights into your current positioning and tips for improving it. You can do regular audits with Google Search Console.
20. Repurpose Content for Different Channels
Repurposing content involves transforming existing content to be used on different platforms. It is a fantastic way to reach a wider audience and optimize the content for different channels. Repurposing content helps with SEO by satisfying Google's key principles of making content accessible and ensuring a good user experience.
Furthermore, repurposing popular, evergreen content can help brands create effective modern marketing campaigns that keep up with Google algorithm updates.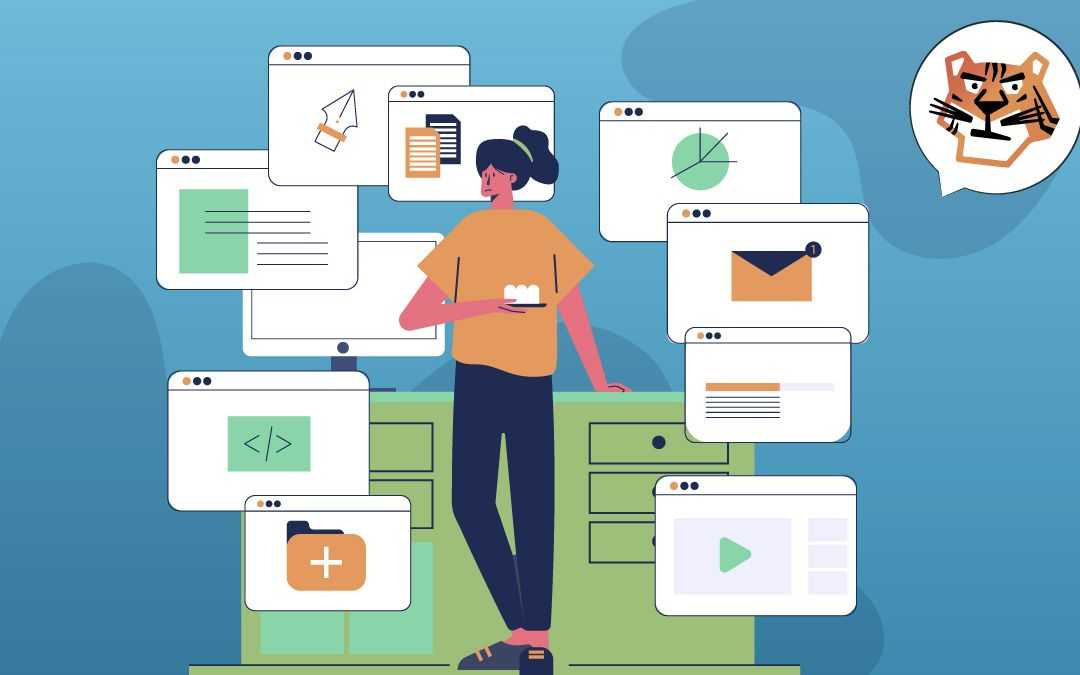 21. Stay on Top of Trends
Staying on top of trends in SEO is important to remain competitive and ensure your website is maximizing its potential. Keeping track of upcoming trends can help ensure that your website is up to date with the latest technologies.
This involves monitoring industry news such as B2B articles, researching current best practices, and utilizing tools. By staying informed and adapting to new techniques, you are more likely to succeed with your SEO in 2023.
22. Core Web Vitals
Core Web Vitals are important for SEO as they provide an objective measure of the user experience. And this could soon be a ranking factor for search engines. The data helps Google assess the user experience offered by individual pages, which can help improve your website's ranking.
In 2021, the Page Experience Algorithm was introduced with Core Web Vitals being one of its signals. For this reason, it is important to pay attention to Core Web Vitals to succeed with your SEO in 2023.
23. Track Usage Statistics
Lastly, keep track of usage statistics on your website so you can optimize your website's performance. This will also help you gain insight into which keywords are being used most frequently.
Furthermore, tracking social media engagement can help gauge the success of marketing campaigns and identify areas where further investment is necessary. Just as tracking metadata can help improve your SEO. So, keep track of data to help you make improved decisions for future marketing campaigns.
What is The Biggest Change to Expect with SEO in 2023?
Change always brings a need for improvement. And with SEO, there will always be a need to change.
With the global events from the past few years, in particular the 'pandemic', there was an increase in internet traffic and sales across the globe. Digital marketing strategies rose alongside this and pushed the competition for ranking on search engine results pages to new heights.
In 2023, we can expect Google's Algorithms to keep changing. This will also influence the further advancement of artificial intelligence and machine learning software. The important thing to note here is 'artificial' intelligence. As a result, the challenge ahead is to keep improving content that resonates with real people.
"The biggest change is the availability of artificial intelligence in the context of text generation. This is a very easy, cheap but also risky method because very often AI generates a generic approach to a topic without exploring it and generating added value. In other words, although the text is unique in itself it does not add any value and in this respect is reproductive rather than creative. I believe that it is very possible that Google will make some changes that will be designed to catch pages created with AI tools and then their rankings may drop significantly." Lukasz Zelezny, founder and consultant in SEO London
Final Say
Regardless of the year, the month, or the day, staying up to date with changes and trends is the key to success with SEO.
Do not wait for tomorrow, improve your SEO in 2023, today!
Start increasing organic traffic with AccuRanker today.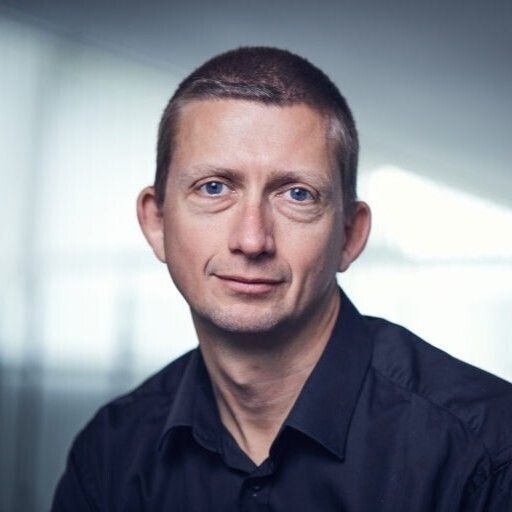 Chief Marketing Officer at AccuRanker
As the Chief Marketing Officer at AccuRanker, Bo is responsible for all aspects of AccuRanker's marketing - including outlining and implementing the company's worldwide marketing strategy and branding. A marketing senior with more than 20 years of software marketing experience, Bo has both firsthand and strategic experience with all major marketing tactics and technologies.